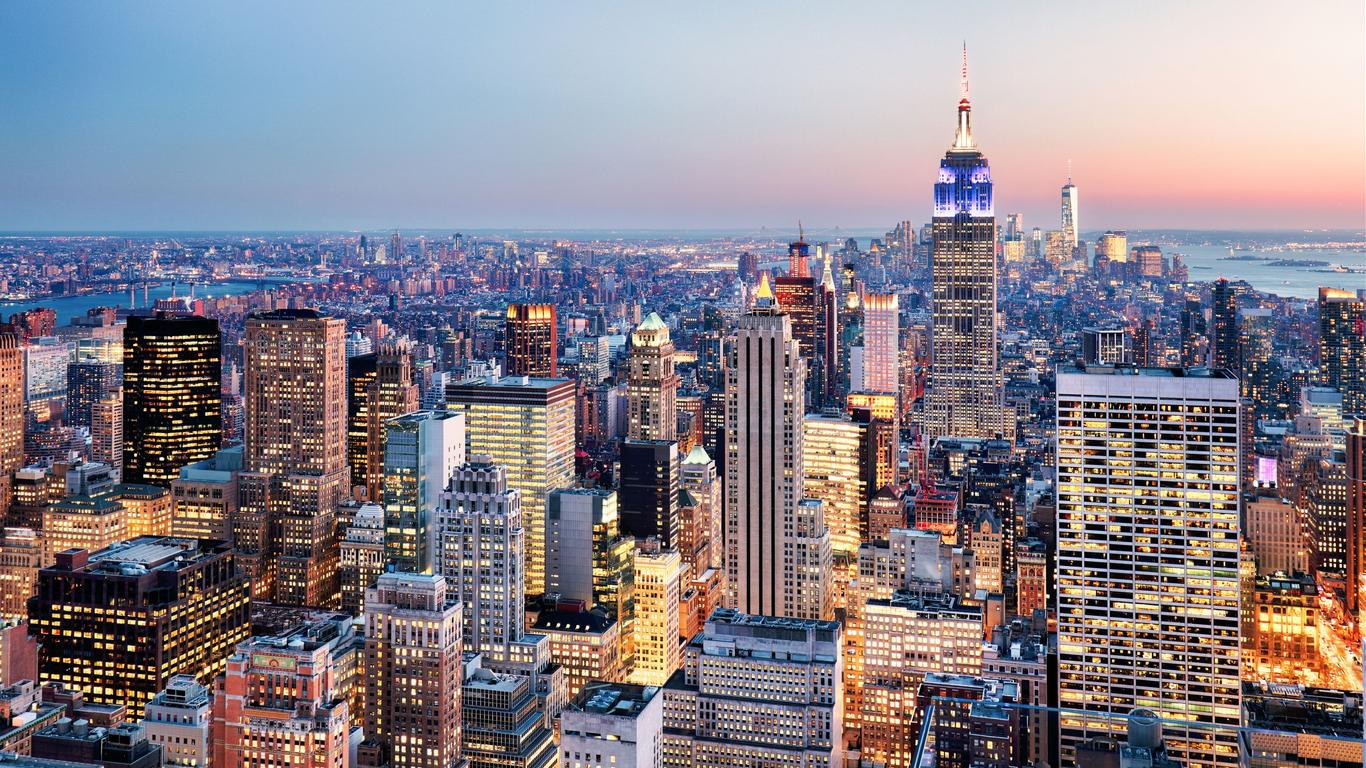 Taking a train from Chicago to New York offers travelers a chance to experience the beautiful shorelines of Lake Michigan, Erie Canal, and Mohawk River. A train from Chicago to New York places visitors in the middle of the city, saving you the hassle of commuting from the station to the city. Trains are a great way of traveling if you wish to avoid heavy traffic like on roads or arriving hours before the journey for security checks like with flights. If you book tickets earlier, trains are a lot cheaper than flights.
First-class seating is only available on Acela from Chicago to New York. Privileges include spacious one-by-two seating, power outlets for charging phones, and extra-wide tray tables. Trains from Chicago to New York. Business-class seating offers extra legroom and complimentary drinks. Travelers with reserved seating in coach class get seats in the upper level and panoramic views of the route. It also offers extra legroom, seats with curtains, and leg rests.
The departure train station for trains from Chicago to New York is the Chicago Union Station. It lies on 22 S Canal Street. If you are coming from Chicago, you can easily walk to the station. Travelers coming from other areas can take the CTA or Greyhound buses to the station. The station houses a food court, restrooms, luggage storage facilities, and ticket sales office. It also features the metropolitan lounge, where travelers can sit while waiting for rides. There are plenty of elevators for persons with disabilities to access the station.
Trains from Chicago to New York allow travelers to have checked luggage and carry-on baggage. Ensure your luggage has a tag with your name and address outside the bag. There are free tags available at the departure train station. Luggage has to be checked at least 45min before the departure time. Personal items have a limit of two bags under 26 pounds and 14*11*7 inches in size. Carry-on bags have to be under 50 pounds and 28*22*11 inches in size. Overweight bags have to be repacked to fit 50 pounds bags, and travelers can only have two excess bags charged per bag.
25% of our users found round-trip train tickets from Chicago to New York for $195 or less.
You will generally catch the best train deals if you travel at noon.
Book Amtrak tickets from Chicago to New York (round-trip)
Search by stops
Search by train company
Book Amtrak tickets from Chicago to New York (one-way)
Search by stops
Search by train company