You're Going to Love Algiers
Algiers' location on the Mediterranean has fueled its fortunes through the centuries. Once a French colony, the city's European influence blends with Arabic and Berber cultures to create a fascinating place with a reputation for hospitality. You'll find the people friendly, and the city full of treasures to explore.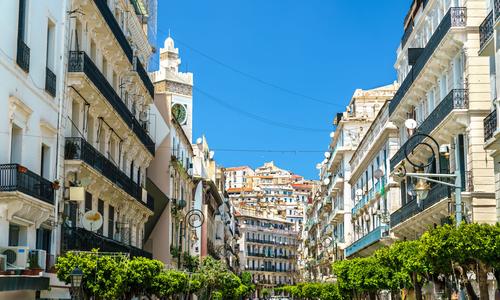 Top 5 Reasons to Visit Algiers
1. Come to the Casbah
The ancient citadel at the heart of Algiers is a UNESCO World Heritage Site, with architecture that dates back to the 17th century. It's home to the famous Ketchaoua Mosque and Mosque Ali Betchnin.
2. Wonderful Architecture
From the Neo-Byzantine glory of the Notre Dame d'Afrique basilica to Ottoman-era landmarks like the Ketchaoua Mosque that dates back to 1612, it's easy to explore Algiers' history through its fabulous buildings.
3. Great Food
Enjoy fine dining and international cuisine along with delicious local dishes, featuring lamb, fish, dates, and spices like cinnamon and coriander.
4. Shop Local
You'll find bargains galore on locally produced artisan work, handicrafts, and souvenirs at street markets, with specialties including leather goods, rugs, copper, and jewelry.
5. Gorgeous Gardens
Escape city life and stroll along palm tree-lined paths in the Jardin d'Essai, gorgeous botanical gardens that extend along the bay.
What to do in Algiers
1. La Casbah d'Alger: Visit the Old City
Algier's Casbah, or Kasbah, is a unique must-see for anyone visiting the city. This walled citadel dates back to Phoenician times and bears the marks of the many empires and cultures that have called Algiers home. Stroll through the narrow, white-washed walls and take in the sight of mighty mosques, a magnificent palace, and the living environment of almost 50,000 people who walk to markets and cafes in much the same fashion as their neighbors would have a thousand years ago.
2. Mémorial du Martyr: An Iconic Landmark
The Martyrs' Memorial towers over Algiers' cityscape. This massive concrete structure bears witness to the sacrifice of the nation's heroes who were killed in action during the long and bloody Algerian War for Independence. The monument is rather new compared to many of the city's more well-known historic landmarks, and the people it celebrates are still remembered by many in this capital. The structure's unique architecture consists in three palm leaves that house the eternal flame burning in their center. Soldiers stand guard over the flame to ensure that it keeps burning through Algeria's future. At its peak, this mighty monument towers over 300 feet above the ground.
3. Notre Dame d'Afrique: A Truly African Basilica
Our Lady of Africa is a stunningly beautiful structure built just over 125 years ago to immortalize the Virgin Mary on Algerian soil. This unique church bears both architectural features and symbolic inscriptions that detail its unique place within Algeria. The apse bears an inscription with the words "Our Lady of Africa, pray for us and for the Muslims," a testament to Algeria's diverse religious and ethnic makeup. Wander through the church and you'll see nearly 50 stained-glass windows as well as the interplay of sandstone and European building materials.
4. Grande Mosquée d'Alger: The World's Tallest Mosque
The Great Mosque of Algiers is an ambitious architectural project that has yet to be completed - but it already strikes awe into all who see it. The Great Mosque of Algiers is a massive complex that will house a koranic school, a library and museum, gardens, and a prayer room. All told, it's set to hold 120,000 people at a time, and many of them will be looking up: the Great Mosque will have the world's tallest minaret, which is set to stand a dazzling 870 feet above the ground.
5. Aquafortland: Escape the Heat
Aquafortland is a large water park geared towards both young and old visitors. The park has 3 swimming pools, an outdoor hot tub, giant water slides, trampolines, and sandy space for beach soccer and beach volleyball. A busy list of daily activities including sports tournaments, water games, musical quizzes, and volleyball makes it easy to meet people and have fun. And, Aquafortland has its own spa so that adults can get pampered while the kids play. It's a great place to rest and recharge for a day after wandering the streets of the capital.
When to Visit Algiers
With its Mediterranean location, the weather in Algiers is warm and typically sunny, making it a true year-round destination, with a slight bump in tourist visits during the drier months between May and November.
How to Get to Algiers
Plane
The Houari Boumediene Airport (ALG) is about 12 miles to the southeast of the city. Taxis are not metered, so be sure to negotiate your fare in advance; it should cost about DA600. There is also a bus service that leaves every half hour, costing DA25.
Train
The Algiers Central Train Station (Gare Centrale) is a hub for the national SNTF train service, and connects the city with most major centers in the country.
Car
Algiers links to Ghardaia via the Trans-Sahara Highway, which connects all the way to Lagos, Nigeria. The East-West highway connects Algiers with Constantine, Oran, Tlemcen, and Blida.
Bus
The central bus terminal, La Gare Routière, is located just outside the downtown area in Hussein Dey, with affordable and reliable bus service to most other Algerian cities.
Airports near Algiers
Airlines serving Algiers
Show more
Where to Stay in Algiers
Enjoy views of the sea and a sunny terrace at the Hotel Ikram El Dhayf. At the Hôtel el-Djazaïr, you'll stay in a historic location that once played host to Churchill and Eisenhower.
Popular Neighborhoods in Algiers
The Casbah - the centuries-old citadel is located on the slopes, and it's where you'll find the city's most famous mosques, including the Great Mosque of Algiers, begun in 1097.
3rd District - this area centers around rue Didouche Mourad, and is lined with stores and restaurants.
Mohamed Belouizdad - this area north of the Casbah is where you'll find the Jardin d'Essai, along with the Musée National du Moudjahid and the Makam Echahid monument.
Where to stay in popular areas of Algiers
Most booked hotels in Algiers
How to Get Around Algiers
Public Transportation
There is one subway line with 10 tops that runs from the central railway station to the city center. A single fare is DA150 and day passes are DA400. There is also bus service within the city center and suburbs, with fares starting at DA20.
Taxi
Be sure to negotiate your fare in advance as all taxis don't use meters. A typical fare within the city should cost about DA200-500.
Car
If you want to rent a car, be advised that you will need a lot of notice as they are in short supply (traffic can also be challenging). Prices start at DA3,000 per day.
The Cost of Living in Algiers
Shopping Streets
You'll find independent local boutiques and artisan stores along the rue Didouche Mourad. For local markets and shops, look to the old city.
Groceries and Other
Ardis and Galaxy supermarkets can be found in town. A quart of milk costs about DA121.50, while a dozen eggs costs about DA130.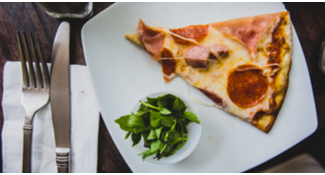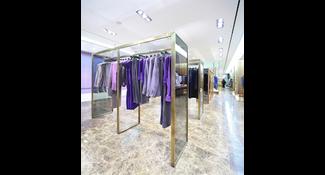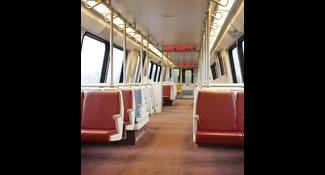 Single public transport ticket
$0.21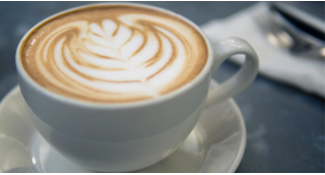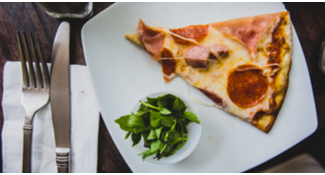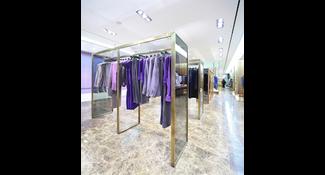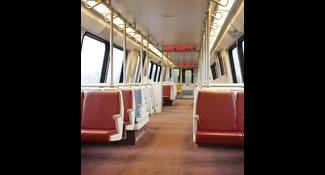 Single public transport ticket
$0.21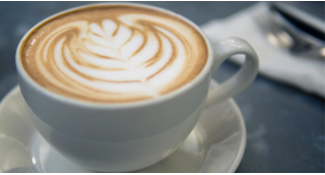 Where to Eat in Algiers
Enjoy local cuisine in upscale style at Le Caïd, where main dishes start at DA24,000. For cheap eats while you're exploring the Casbah, try the Cafe-Restaurant El Salam, where meals start at DA400.