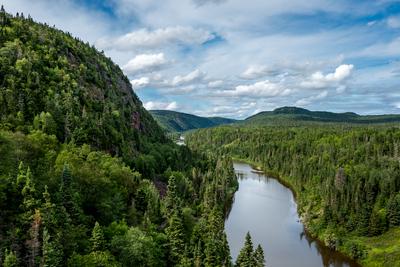 Where to stay in Eganville?
Our Heatmaps tool will help you find the perfect place to stay in Eganville by showing you how close hotel options are to major activities
1
With a stay at The Egan Inn in Eganville, you'll be 5.7 mi (9.1 km) from Bonnechere Caves and 13.7 mi (22 km) from Logos Land. Free self parking is available onsite.
2
With a stay at Pine Tree Motel in North Algona Wilberforce, you'll be next to a golf course, and 6.5 mi (10.5 km) from Bonnechere Caves and 14.5 mi (23.3 km) from Logos Land. Free self parking is available onsite.
5.5 Okay
Pros: Location and the staff were friendly.
Cons: It was really hot that day. The air conditioner was not on. Its a stand alone and very loud. No closets so no where to hang your clothes. No clock for alarm and no phone.
8.0 Excellent
Pros: Hardwood floor was very good, as I don't like carpets.
Cons: Very slow Wifi, especially at night. The A/C is a little noisy. No breadfast.
3.3 Mediocre
Pros: We got out of the storm
Cons: The room was dirty, the bedding was not washed. There was garbage and broken pieces from the room in the night table. Wifi didn't work in room 10, only outside. We had to fight with the outside room door and bathroom door to get them opened or shut. Charged $135 for a night. Way way overpriced.
8.0 Excellent
Pros: Recent renovation
Cons: Based in prices throughout the trip itwas iver priced for what we got.
8.3 Excellent
Pros: Nice with a lot of room...had a little fridge and microwave which made travelling with a baby much easier.
4.5 Okay
Pros: had a bar fridge and microwave
Cons: The bathroom was very wet. The toilet leaked onto the floor and the shower was hard to regulate the hot water. I think when someone else was using the shower in another room ours went really hot or cold. It most definitely was not the bathroom in the pictures. No curtain on the bathroom window. So the wet bathroom made the whole bedroom space very damp.
3.0 Mediocre
Pros: not much
Cons: dirty bed
7.0 Good
Pros: I appreciated having a choice of rooms The motel is in the process of being upgraded, and our room had a new floor, mattress and paint. The bathroom appeared to have a new tub surround, shower head and nice fluffy towels. However the toilet didn't flush as well as one should. We appreciated having a mini fridge and Microwave, wifi, and a large TV with good cable service.
Cons: I would really have appreciated a coffee maker in the room or access to coffee in the office in the morning. I would suggest some minimal attempts to make the surroundings look attractive and maintained would go a long way eg get rid of dead flower pots, weeds, replace faded and discoloured chairs. The driveway and parking lot looks uncared for, but I know this is a fairly large expense which does not affect one's comfort - just impressions.
5.8 Okay
Pros: We just needed a bed for one night and this place was all we needed as it was clean.
Cons: There was no coffee pot, also we had 4 adult family members in our group. There were 2 beds but we had to pay $40 extra for 2 people?? That put the price as high for what we got.
4.5 Okay
Pros: It was quiet. Accommodation was adequate but very basic.
Cons: Coffee maker and breakfast.