You're Going to Love Medan
The fourth-largest city in Indonesia, and comfortably the largest on Sumatra, Medan is an exciting place to spend time. Bursting with energy, it's a city that offers historical sights, great food, nightlife, and access to the famous rainforests of the island.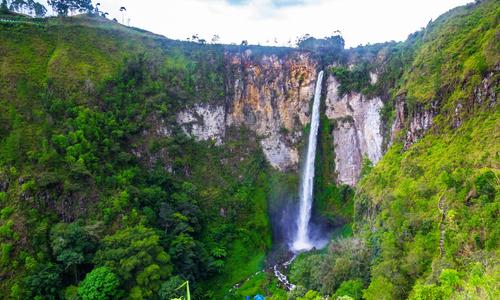 Top 5 Reasons to Visit Medan
1. Colonial Architecture
Medan was once a hub for local princes, rubber planters, and Chinese traders, and this economic heritage is still evident in a wealth of 19th-century buildings like the glorious Istana Maimoon palace or the Tjong A Fie Mansion.
2. Impressive Religious Sights
Medan is a meeting point of Hinduism, Buddhism, Christianity, and Islam. See awe-inspiring sights like the massive Maha Vihara Maitreya Buddhist temple or the beautiful Masjid Raya mosque.
3. Visit the Sumatran Interior with Ease
There are some gorgeous spots near Medan, including Lake Toba (a vast crater lake) and the Berastagi highlands.
4. Exciting Family Attractions
You'll find several huge amusement parks like Hairos Water Park and Hillpark Sibolangit that have all the rides and slides you could need.
5. Enjoy an Indonesian Spa Experience
Medan has a wealth of masterful masseurs. Make a booking at places like Zengarden and feel your stress evaporating in seconds.
What to do in Medan
1. Feel The Serenity
Vihara Maha Maitreya is the biggest non-historical temple in southeast Asia and one of the most popular destinations in all of Medan. The temple was completed in 1991 and acts as both a tourist attraction in Sumatra as well as a place of worship for local Buddhists. The complex is divided into three rooms, two for worship and one that acts as a reception banquet hall, though the structure remains open and free from extra adornment, helping to add to the temple's sense of sacred calm.
2. Be Sultan For A Day
Step back in time with a visit to the luxurious tropical Maimoon Palace located across from the Masjid Raya Al-Mashun Mosque. The palace was constructed in the late 19th century by Sultan Ma'mun Al Rashid Perkasa Alamyah and realized by Dutch architect Theodoor van Erp. It is popular not only for its historical nature but also for its unique blend of multicultural interior decor, featuring elements of Malay, Indian, Islamic, Spanish, and Italian furnishings. Maimoon Palace is the official residence of the Sultan of Indonesia, though today it functions mainly as a museum dedicated to the history and culture of Indonesia.
3. Take The Plunge
Get outside of the city for a day of fresh air and visit the stunning plunge Sipisopiso waterfall in the Batak highlands! Located just 100 kilometers from Medan, Sipisopiso is the highest waterfall in Indonesia and attracts thousands of visitors a year. The water comes pouring out from a small river inside the Lake Toba caldera, dropping some 120 meters into the lake below. There are several vistas which offer the best views of the falls to grab that perfect travel photo.
4. Join The Throng
Grab some local produce alongside locals at the largest market in Medan, situated near Centre Point Mall and the Hotel Karibia. Medan is famous throughout Indonesia and southeast Asia for having some of the most diverse and delicious food due to it's expansive immigrant population. Here you can buy fresh ingredients to try cooking yourself, or grab some ready prepared food from local stalls. Whatever food takes your fancy, make sure to try to durian fruit, which is grown locally in North Sumatra!
5. Give Something Back
Visit the newly established Integrated Mangrove Tourism Village, the first ever mangrove tourism village in the world, for a more sustainability-focused tourist activity. Mangroves are indigenous to Indonesia and are primarily used for export-quality products, though they also serve as a coastal barrier and shock absorber for huge tsunami waves. The tourism village project, which started in 2013, aims to both educate the public about the importance of nature conservation while also providing jobs to help stimulate the local economy. Spend a few hours walking around the fields and talking with enthusiastic locals to learn how you can get involved in similar conservation projects back home.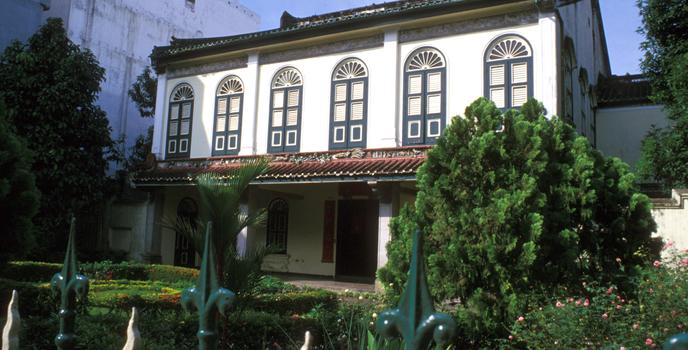 When to Visit Medan
Medan's temperature hardly budges from around 85 degrees all year round due to its tropical location. However, the dry season between March and August is probably the best time to go.
How to Get to Medan
Plane
Flights land at Kualanamu International Airport (KNO). From there, you can take a fast rail connection (Rp100,000, 30 minutes) or take the DAMRI bus (Rp20,000). Taxis will cost around Rp150,000.
Train
Medan has good rail connections with other Sumatran cities, and "executive" class can provide a very comfortable ride. Services arrive at Stasiun Medan in the center.
Car
If you are driving up Sumatra's east coast, there's only one major artery: Jl. Lintas Sumatera. From the cruise port at Belawan, take Jl. Tol Belmera straight into Medan.
Bus
Buses run from north and southern Sumatra into Amplas Station Central. It's actually not that central, so a taxi ride will probably then be needed (around Rp50,000).
Airports near Medan
Airlines serving Medan
Show more
Where to Stay in Medan
Some of Medan's best hotels include the JW Marriott Hotel Medan (which has one of the best spas in town) and the Grand Swiss-Belhotel Medan.
Popular Neighborhoods in Medan
Medan Kota - the eastern half of the city center, Kota is home to the beautiful Masjid Raya Al-Mashun mosque and some excellent restaurants, like Wajir Seafood.
Namo Simpur - a spread-out southern suburb, Namo Simpur is a great place to cool off and relax, thanks to the Hairos Water Park.
Medan Barat - the commercial hub of Medan and the best place to hunt for great food, Barat has a vast amount of eateries, offering Chinese, Indonesian, Indian, and European cuisine.
Where to stay in popular areas of Medan
Most booked hotels in Medan
How to Get Around Medan
Public Transportation
Buses in Medan tend not to cater to tourist needs. Instead, most visitors use "sudako" minivans which ply the most popular routes and charge around Rp5,000 for a standard journey.
Taxi
Taxis in Medan usually charge a meter drop of around Rp7,000, and then a fare of Rp6,000 per mile. It's advisable to negotiate a price before traveling, however.
Car
Car rental companies in Medan include Rental Mobil Medan and Medan 88 Rent Car, and prices are usually reasonable, starting at Rp35,000 per day.
The Cost of Living in Medan
Shopping Streets
Shopping in Medan is all about the malls. Sun Plaza, Cambridge City Square, Plaza Medan Fair, and Medan Mall all offer high-end international brands and dining options.
Groceries and Other
Local supermarkets include Carrefour and Brastagi. Prices are low, at around Rp15,000 for 12 eggs.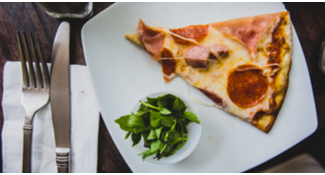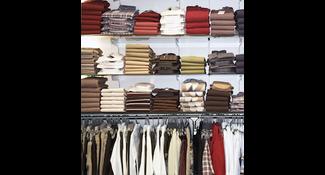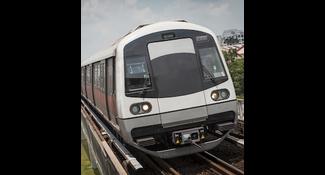 Single public transport ticket
$0.36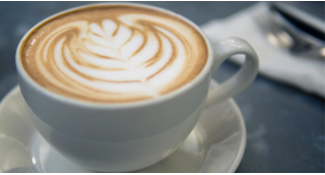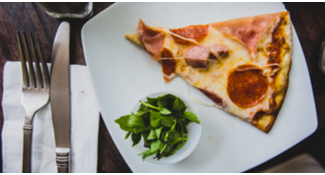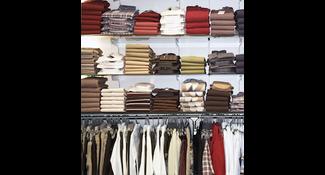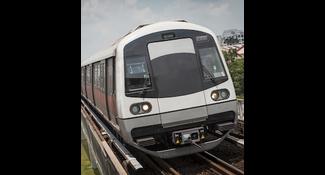 Single public transport ticket
$0.36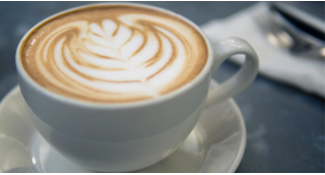 Where to Eat in Medan
If you want a sweet treat, the Medanese roll cakes at Bolu Meranti are a must. For sit-down meals, Cahaya Baru is a superb Indian option, and Sushi Tei is an excellent Japanese eatery. Meals should cost around Rp25-40,000.