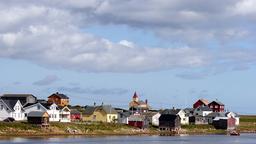 Hotels near Vadso airport
Search hundreds of travel sites at once for Vadso airport hotels
Best hotels near Vadso airport
Based on 139 reviews
All
Families
Couples
Groups
Solo travelers
Business travelers
Cleanliness
7.8
Comfort
7.4
Location
8.7
Services
6.9
Staff
8.3
Cleanliness
8.1
Comfort
7.4
Location
9.2
Services
7.2
Staff
8.5
Cleanliness
8.0
Comfort
7.8
Location
8.9
Services
7.2
Staff
8.6
Cleanliness
7.5
Comfort
7.1
Location
8.6
Services
6.5
Staff
7.9
Cleanliness
7.3
Comfort
7.0
Location
8.3
Services
6.3
Staff
7.8
Cleanliness
7.7
Comfort
7.3
Location
8.7
Services
6.5
Staff
8.4
---
Pros:
Well situated, rooms ok. In the restaurant friendly and good service. Tasty 3 course dinner, too! Breakfast also got something for everyone.
Pros:
Good breakfast with a large choice of foods. Good location, centrally located. Very quiet room.
Cons:
Restaurant doesn't open Fri/Sat/Sun but this was not mentioned in their advertising! Having travelled for 12 hours, we wanted a quiet dinner at the hotel and not have to stress finding an outside restaurant, but it was closed. Even the info in their advertising recommended their own restaurant with local fish specialities, national and international dishes. Shower cabinet in the bathroom is so small, you have to be able to shower with your arms down by your sides!
Pros:
As leader of a wildlife-watching group this was the perfect location, combining excellent comforts, cuisine and hospitality with our requirements. This was my second visit with a group and I shall most certainly return.
Cons:
One of the rooms occupied by two of my guests was subject to serious noise from a plumbing issue, which took some time to resolve.
Pros:
The breakfasts were excellent, served by exceptionally helpful staff too. The view from our rooms was also great.
Cons:
The rooms were too hot at night and there was nothing we could do about that apart from open a window. That worked as long as people returned to the hotel late at night quietly! Also, the facilities that allowed us to relax in our rooms was somewhat limited.
Pros:
Good location, being the only hotel in Vadsø the alternative is sleeping on the curb...
Cons:
Old hotel, with unjustifiably high prices. Rates are higher than most hotels in Oslo centre. They exploit the lack of alternatives and squeeze all they can from business people. Tourists stay away!
Pros:
Good breakfast, comfortable room (if a little small), helpful staff, nice location
Cons:
Some issue between Booking.com and Scandic's booking system meant that we were not expected although a room was found for us, fortunately as most were booked due to a North Norway skiing competition.
FAQs when booking a hotel near Vadso airport
How much is a cheap hotel near Vadso airport?
How much is a cheap hotel near Vadso airport for tonight?
How can I find hotels near Vadso airport?
Where to stay in Vadsø?
Our map will help you find the perfect place to stay close to Vadso airport by showing you the exact location of each hotel.