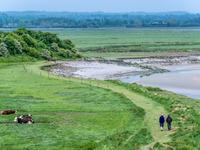 How much does a hotel in Courtils cost?
Best prices found by KAYAK users in the past 24 hours.
Where to stay in Courtils?
Our Heatmaps tool will help you find the perfect place to stay in Courtils by showing you how close hotel options are to major activities
Best Rooms in Courtils
1
See hotel page Just 10km from Mont-Saint-Michel, Manoir de la Roche Torin, The Originals Relais invites you to get away from it all in a peaceful setting. Nestled deep in the Normandy countryside, this 19th-century manor house is a place of tranquillity, according to the Gaulois family who manage it. This three-star hotel, with its 15 rooms and restaurant, has a particularly warm feel. Its ideally situated opposite the Bay of Mont-Saint-Michel too.
7.5 Good
Pros: Everything was perfect and exceeded my expectations.. Location is very beautiful and stuff is very friendly! Wonderful place for a quiet vacation with family. The beauty of this place is amazing! Thank you very much for a pleasant stay.
8.3 Excellent
Pros: Quiet oasis for visiting Mont St. Michel. Beautiful view of the Mont while dining outside at hotel restaurant.
Cons: They need more staff--particularly in the restaurant.
9.6 Excellent
Pros: The hotel is set back and more or less on it's own, we rarely saw another car go past as we sat on the front lawn admiring the view of the mount. As bikers we would have been happy to leave our bikes locked up in the gravel car park. This visit we were in the car as on our honeymoon. Peace quite, lovely staff and a hotel full of history and charm.
Cons: would have liked to stay a few nights longer. stairs may be an issue for some guests but they are the original ones and quite charming. We didn't use the restaurant as the prices put us off, we went into the local town for less than half the price.
7.9 Good
Pros: Super romantic hotel - you feel like in a medieval mansion. The hotel is surrounded by a magnificent garden and has outdoor loungers for relaxing and enjoying views of Mountain St. Michel. The interior of the hotel is very authentic, especially the former kitchen of the manor (currently a restaurant) looks very impressive. Great food at the restaurant, definitely worth a visit
Cons: Small rooms, no air conditioning, room window very small - so it was very unpleasant and hot..:( The rooms could be equipped with fans at least.
9.6 Excellent
Pros: The view was perfection!!! Very quiet, easy access to Saint Mont Michel. The staff was phenomenal, dinner was delicious.
Cons: The coffee was so-so. Our room/ bathroom felt slightly outdated, but did the trick, and would stay here again regardless.
5.4 Okay
Pros: the location was good, and the charming of the hotel as such. The area around the hotel is beautiful and suitable for very nice afternoon walks. We really loved the view from the hotel.
Cons: too high price (almost 280 Eur/night ) for not even including breakfast, the bathroom was smelly up to the point that I could to brush my teeth in there. The dinner was just ok. I would be having a fair feeling for staying in this property is I would have paid less than half of it. The bathroom was too small, very difficult to walk around. My kids slept in a bed couch...
8.3 Excellent
Pros: dinner with fresh spring lamb very good.breakfast very nice too, with a good deal of variety.
Cons: our bedroom was a little stark, though bed was comfortable and view of Mt st Michel was awesome. place feels like they are short on staff. Pascale very hospitable, the others a little indifferent it seemed. Garden and grounds exceptionally beautiful, if a little untended.view of cows , fields and MSM worth the money,
7.1 Good
Cons: There was a breakfast buffet that didn't have new food on it. I paid full price but didn't get that value because the people that came earlier got all the food. This was because the place was understaffed. The woman working the front desk was also working the breakfast.
9.6 Excellent
Pros: Close access to Mont de son Michel, quiet location with magical views across the bay to the Mont. Rooms are comfortable and the food and wine excellent - recommended gem if you want to avoid the tourist hotels close to the causeway.