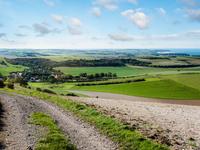 Where to stay in Marquise?
Our Heatmaps tool will help you find the perfect place to stay in Marquise by showing you how close hotel options are to major activities
1
9.3 Excellent (159 reviews)
Located in Marquise, 12 km from Wissant, Au fil du crembreux provides a garden and free WiFi. Guests at the bed and breakfast can enjoy a continental breakfast. Calais is 25 km from Au fil du crembreux, while Boulogne-sur-Mer is 15 km away. The nearest airport is Le Touquet Airport, 47 km from the accommodation.
10.0 Excellent
Pros: We loved it. Super host, charming, helpful. Lovely large old house, set in gardens. Bed super comfy with lovely bedding. Powerful shower. Breakfast at large table in old dinning room. Good fresh range of food. Recommended.
10.0 Excellent
Pros: Quiet and secluded but near the coast for a last stroll and coastal meal yet convenient for the ferry the following day
10.0 Excellent
Pros: Beautiful old chateau looking property. Huge rooms with superb facilities and beautiful garden
10.0 Excellent
Pros: This place was wonderful - pity we couldn't spend more time there - as our trip over from the UK was delayed by many hours. The property is run by a true hotelier - in every manner the attention to details was great. The breakfast sourced from local produce and our host was more than willing to tell us about the local area's attractions and places to go, while always being available he wasn't intrusive at all. The room had comfortable facilities and a wonderful outlook across the gardens. Being close to Calais makes for a short stopover before or after a trip to/from the UK.
Cons: Although not a problem for us there were limited amenities in the bathroom and a minor issue of finding the entrance to the property as Google took us along the back roads which meant the entrance wasn't obvious - we found it in the end.
9.6 Excellent
Pros: Friendly and welcoming. Beautiful building. Excellent breakfast.
Cons: We had no complaints.
5.8 Okay
Pros: The breakfast was very nice - lots of variety. Never had crumble for breakfast before. The garden is lovely although it was too cold to be in it. The location was good for the port but you had to dive to a restaurant. The nearest one was closed on a Friday evening.
Cons: There were no comfortable chairs in the room - shame as there was plenty of room. No lounge area to use. We felt the owner was a bit diffident and not helpful with regard to places to eat. Worst of all was the shocking wifi. The code was near the room but you had to find a network downstairs. Impossible to get in the bedrooms. Really needs to be sorted. It's not somewhere we would recommend or go back to.
9.6 Excellent
Pros: Beautifully maintained old french house with stunning large room and bathroom. Very friendly couple and especially Marcus the Springer Spaniel. We would happily stay again.
Cons: No negatives.
9.6 Excellent
Pros: Beautiful house set in tranquil garden. Plenty of room in both bedroom & bathroom, decorated in true shabby chic style. Beautiful sanded floorboards and decorative touches throughout. Very much part of the owners home - very welcoming and helpful. Provided lots of local information & a delicious breakfast.
Cons: Everything was splendid - only thing to remember is to not flush the toilet at night, as it is very noisy
2
9.0 Excellent (152 reviews)
8.8 Excellent
Pros: Marie Godeline is a super host who prepared for us a delicious homemade breakfast consisting of 3 different homemade bread, 3 different jam, home made yogurt, freshly squeezed oranges and hot chocolate/coffee. The place is quiet and great for those who wish to stay for a few days as it had washing clothes facility & cooking facility too.
Cons: Nothing
10.0 Excellent
Pros: The host and the breakfast...delicious!!!
Cons: The pillows were a little hard for our old English heads
10.0 Excellent
Pros: Welcoming and accommodating with a lovely breakfast.
10.0 Excellent
Pros: Ideal for a peaceful out of town location
Cons: Ideal for a peaceful out of town location
9.2 Excellent
Pros: Very pleasant old-fashioned, spatious room. Comfortable leather couch. Plates and cutlery to eat your dinner. Parked my car right in front - felt like the world's lovliest motel room.
10.0 Excellent
Pros: Mme was so hospitable. Breakfast was full of homemade goodies. Very convenient for travelling to and from Calais.
10.0 Excellent
Pros: The "room" was actually a small suite. Very comfortable and clean. Excellent breakfast.
Cons: Very steep stairs up to room. Wifi unreliable and very slow.
8.3 Excellent
Pros: Place was very nice, in the middle of the park so very close to all nice places to visit (around 20-30 minutes drive to the sea side). Room was neat, comfortable, warm. We had nice room with the view on the street/garden. Breakfast was fantastic! Home-made yogurt and jams, local cheese, fresh bread.
Cons: It was a bit confusing as host did not speak any English at all, only French. I was trying to call the property to inform then that we are a bit late with arrival and could not understand anything on the phone...
9.2 Excellent
Pros: Position, nice spacious room with kitchen facilities, great breakfast with homemade bread, pastry, jams, yogurt and local cheese. The owner is very nice and we had a nice chat, she also recommended some very good places for food- we were not disappointed!
Cons: Slow WiFi at coming and going sr moments
9.0 Excellent
Pros: The breakfast was superb, from freshly squeezed orange juice, to home made bread, jams and yoghurt. Our bedroom was very spacious with a large bed, comfy sofa, table and chairs, and china and cutlery if you wanted to eat in rather than look for a restaurant after a long journey
Cons: Without satnav the location was a little difficult to find as the road name and numbers changed as you progressed up the road.