You're Going to Love Vadodara
Vadodara is one of Gujarat's most appealing cities, with fine food, elegant palaces, and bustling bazaars. But what elevates it above other destinations is the ruined medieval city of Champaner, a short drive away and one of India's most fascinating historical attractions.
Top 5 Reasons to Visit Vadodara
1. Champaner and Pavagadh
Part of a single medieval complex around 30 miles from Vadodara, Champaner and Pavagadh was the stronghold of the Chavda Dynasty in the 15th century. The Chavdas have gone, but the incredible architecture remains.
2. The Laxmi Vilas Palace
Back in Vadodara itself, this 19th-century royal palace is achingly luxurious, with its mosaics, art, and ornate architecture. It's the city's must-see historical attraction.
3. Plenty of Family-Friendly Fun
Vadodara has an excellent zoo (set in the sprawling Sayaji Baug gardens), while there are also great attractions for kids, like S-Cube Water Park, to enjoy.
4. The Baroda Museum and Picture Gallery
Also set in the Sayaji Baug gardens, the city museum is a huge place, boasting Chinese and Indian paintings, ivory carvings, and intricate miniature artworks from the Mughal period.
5. The Food Is Superb
Gujarati food includes massive thalis, biryanis, and a host of vegetarian delights, and Vadodara restaurants like Peshawri are the place to try them.
What to do in Vadodara
1. A Palace Fit For Any Royal Dynasty
For centuries, Vadodara (or Baroda) was the seat of the Gujarati royal family, and architectural reminders of its glorious past remain all over town, and none are more splendid than Laxmi Vilas Palace. Built in the 1890s as a fitting home for the royal family, it was created in a style known as "Indo-Saracenic" (a fusion of Mughal, traditional Indian, and British influences), and few corners were cut. It's an impressive sight, with opulent interiors, chandeliers, waterfall fountains, and much more to discover as you explore.
2. A Humble House With Miraculous Murals
A brilliant counterpoint to the magnificence of Laxmi Vilas, Tambekar Wada is just as special in its way. Located in the Dandia Bazaar area of Vadodara, this townhouse dates back to the 1840s, and was built in a multi-storied style for one of the city's leading merchants. Be sure to enter the mansion to uncover the treasures within, including murals showing episodes from the Mahabharata and 18th and 19th century regional history, as well as some charming scenes from everyday life. It's a great fusion of historical education and pure artistic beauty.
3. Gujarat's Most Gorgeous Garden
Vadodara's premier park, Sajayi Baug can be found to the north-west of the city center, and finding it is definitely recommended. Laid out in the 1870s, the park is really more of a pleasure garden, offering much more than beautiful green space for visitors. For instance, it's home to the city's main zoo, where you can meet tigers, hippos, and exotic Indian birds. There's a planetarium with daily shows, a toy train that kids can ride around the grounds, and the chance to get away from the traffic of the city center.
4. Great Art, From Turner To Tibet
Also within the grounds of Sajayi Baug, visitors will find this excellent museum, which is almost certainly the finest in town. Created by the local Gaekwad royal family in the 1890s, Vadodara's Museum is another Indo-Saracenic masterpiece. And there are some notable masterworks inside, too, including originals by British painters like Constable and Turner, Indian bronze sculptures from 500 AD, exquisite miniatures from the Mughal era, and an assortment of Tibetan and European works that the royals accumulated over the years. It's the kind of place where a breath-taking sight is just around the corner.
5. Heaven For Ancient History Fans
It's not actually in Vadodara itself, but Champaner is well worth visiting if you get the chance. This gorgeous historic town is around 30 miles northeast of Vadodara, so it's easily accessible by road. Founded by the Chavda Dynasty in the 8th century, Champaner is one of India's most important archaeological locations, including the extensive fortifications of this ancient Hindu capital, and the soaring bulk of Pavagadh, a 750 meter tall volcanic hill. If you love history, it's a wonderland.
When to Visit Vadodara
For the best sightseeing conditions, head to Vadodara between February and March, and from October to December. Temperatures should be around 80 degrees (not scorching as in the summer months).
How to Get to Vadodara
Plane
Flights from Delhi and Mumbai arrive at Civil Airport Harni (BDQ), around eight miles from the city. Expect a taxi to cost around ₹70.
Train
Vadodara Junction is a major rail hub, with services from all over India. Services from Delhi cost around ₹500 and take 15-17 hours.
Car
If you are driving from Mumbai, take Highway 48 along the coast. From New Delhi, take Highway 48 to Ahmedabad, then the NE1 to Vadodara.
Bus
Buses run into Vadodara Junction from all over Gujarat and western India. Make sure you book Intercity buses to ensure an air-conditioned ride.
Airlines serving Vadodara
Show more
Where to Stay in Vadodara
High-quality city center options include the WelcomHotel Vadodara, the Royal Orchid Central, and the Gateway Hotel Akota Gardens, all of which have gyms, restaurants, and plenty of amenities.
Popular Neighborhoods in Vadodara
Lalbaug - a relaxed area south of the city center, Lalbaug is dominated by the Laxmi Vilas Palace.
Nava Bajar - just northeast of the center, Nava Bajar is where locals go to stock up on textiles and jewelry. It's a fabulous place to shop.
Akota - home to many of the best hotels, Akota is also the city's dining center, with great places like Orizon and Saffron to choose from.
Where to stay in popular areas of Vadodara
Most booked hotels in Vadodara
How to Get Around Vadodara
Public Transportation
VITCOS runs a city-wide bus network and charges ₹1 for their basic fare, so it's a cheap way to get around.
Taxi
Taxis in Vadodara should cost around ₹40 for the meter drop, then ₹18 per mile.
Car
Car rental options near the city center include Royal Travels and Shree Mahi Travels, where you can find deals for as little as ₹300 per day.
The Cost of Living in Vadodara
Shopping Streets
Nava Bajar is the best shopping area, and is bursting with colorful fabric vendors and craft stores. Be sure to check out the camel leather accessories as well - a local specialty.
Groceries and Other
Supermarkets include D-Mart and Reliance Fresh, and prices are low. Expect to pay around ₹180 for a gallon of milk.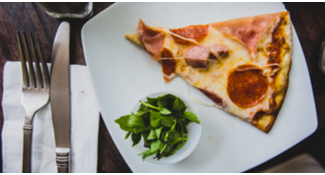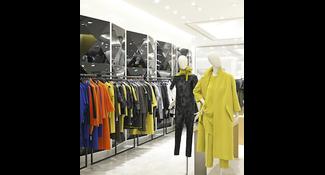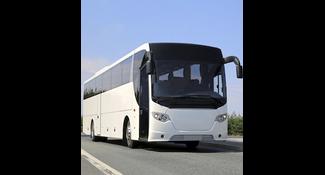 Single public transport ticket
$0.16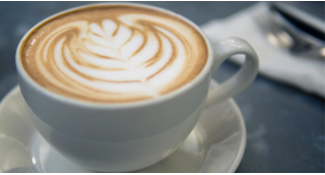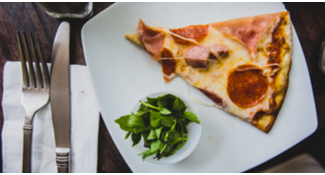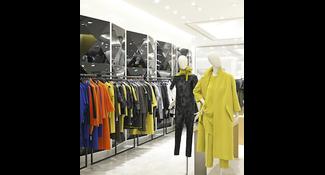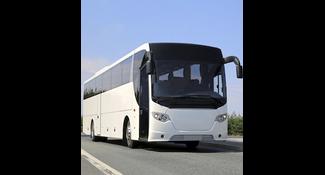 Single public transport ticket
$0.16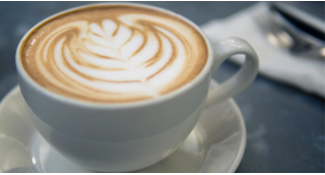 Where to Eat in Vadodara
The most elegant and upmarket place in town is probably Peshawri, but other highlights include Mandap: the Authentic Gujarati Thali in the Hotel Express Towers, and Barbeque Nation. The cost of a meal should be around ₹150.