You're Going to Love Brasov
Visit Brasov, the land of Dracula, and experience one of Romania's most historical towns. With traditional Romanian dishes, castles, outdoor sports and Christmas markets, there's sure to be something for the whole family to love.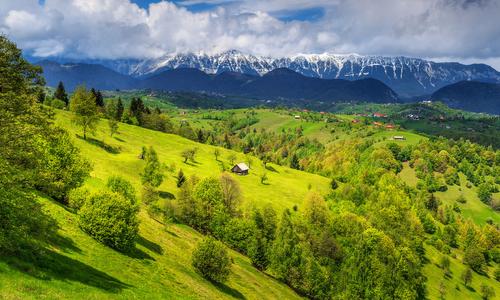 Top 5 Reasons to Visit Brasov
1. Bran Castle
This castle is attributed to the Transylvanian torturer Vlad the Impaler, better known as the character Dracula in Stoker's famous novel.
2. Poiana Brașov
This popular ski resort attracts thousands of visitors from Italy, Hungary and Romania each year.
3. Libearty Bear Sanctuary Zarnesti
This 70 square kilometers is a safe haven for Romania's black and brown bear populations.
4. St. Nicholas Church
This ornate Orthodox church is situated in the center of Brasov's historical center.
5. Tâmpa
This mountain overlooks Brasov city and bears the town's name in huge letters. The mountain is accessible via a cable car.
What to do in Braşov
1. Brasov's Saxon Centerpiece
The "Black Church" is widely seen as Brasov's most important attraction, and when you see its soaring bulk and delicate interior, you probably won't disagree. Built in the 14th century in a Gothic style (to suit the Saxon funders), it became known as "black" following a devastating fire in the 17th century. Inside, there's a gigantic 4,000 pipe organ. Recitals take place three times a week, so check the schedule if you want to hear it in action. And there are also some gorgeous Anatolian rugs draped across the pews.
2. The Epicenter Of Everyday Life In Brasov
Translated as "Council Square", Piata Sfatului is the real heart of modern Brasov, and somewhere that all visitors gravitate towards, which is a good thing, as the area is full of diversions. The square itself is in fantastic shape, having undergone a stunning facelift. Nearby, the County Museum of History provides some grim background about the square's days as a public execution ground. But these days, you're much more likely to witness raucous folk music and markets, which take place most days of the week.
3. The Endlessly Fascinating Romanian Quarter
In the Middle Ages, Brasov was a deeply divided town, with a Saxon and Hungarian elite, and a marginalized Romanian majority, who were largely confined to the Schei - a cramped neighborhood of awkward stairs and winding alleys. It's also home to some gorgeous religious buildings, with St Nicholas' Cathedral chief among them. There's the First Romanian School Museum, which focuses on the country's proud publishing tradition, and the Museum of the Juni, with a magical collection of costumes, dating back 500 years.
4. Trace The City's Enormous Ramparts
Literally "the Street Behind the Walls", Strada Dupa Ziduri is easily the best place to launch an exploration of Brasov's impressively preserved city walls. As with many western Romanian cities, the walls were stoutly built by Saxon experts, and served their purpose. As you wander their length, you'll find plenty of eye-catching structures, including the climbable White Tower, and the beautiful Catherine's Gate. Continue all the way, and you'll also see the Weaver's Bastion, which houses a museum dedicated to the city's history, including a wonderful model of the city as it was in 1600.
5. The Pinnacle Of Brasov's Viewing Locations
In Brasov, Mount Tâmpa is pretty much inescapable, looming as it does almost 1,000 meters above the city. It's such a big part of the city's identity that locals have created a Hollywood-style sign on the lower slopes, letting you know where you are. A cable car runs from the center of town up to a viewing platform, which offers unrivaled views of the town below. So, if you feel the need to capture that perfect Facebook feed photo, you know what to do.
When to Visit Brasov
The best time to visit Brasov is in the Spring (April-June), when the attractions in the nearby countryside become more accessible. However, it is also a popular destination in the winter for its skiing and winter markets.
How to Get to Brasov
Plane
The Brasov airport is currently being built. Generally, tourists fly into the Bucharest International Airport and then connect via bus or train to Brasov.
Train
There are daily trains from Brasov train terminal to other main Romanian cities. Tickets from Brasov to Bucharest cost roughly 60lei one way and the journey takes around 3 hours.
Car
The A3 motorway passes through Brasov and down towards Bucharest. Please note that sections of this highway are under construction.
Bus
Buses leave from Gare Du Nord in Bucharest several times a day to Brasov, with tickets costing around 40lei. The journey takes around 3 hours.
Airlines serving Braşov
Show more
Where to Stay in Brasov
House of Dracula Hotel near Poiana Brașov ski resort offers rooms staring at 150lei per night.
Popular Neighborhoods in Brasov
Schei - The old Romanian/Wallachian quarter features a beautiful 16th century orthodox church.
Old Town - The centralized historic center comprises the highest concentrations of restaurants, shops and lodgings. The area is made up of cobble stoned streets and unique old architecture.
Rasnov - Just outside of the city, the medieval Rasnov fortress was built high above the city as a defense against ancient invaders.
Most popular hotel in Braşov by neighborhood
Where to stay in popular areas of Braşov
Most booked hotels in Braşov
How to Get Around Brasov
Public Transportation
Brasov has many buses and cable cars, with tickets available upon boarding for 2lei.
Taxi
There are many taxis with a starting tariff at 1.73le. Taxis cost around 10lei per trip within the city center.
Car
Rental cars can be picked up from downtown or at the train station. Daily rental prices start around 100lei.
The Cost of Living in Brasov
Shopping Streets
The main pedestrian shopping area in Old Town is Republicii Street, which sells books, clothes, art and souveniers.
Groceries and Other
The two main supermarkets in Brasv are Rapid and ProfiCity. A dozen eggs costs 6.5lei.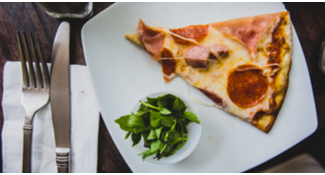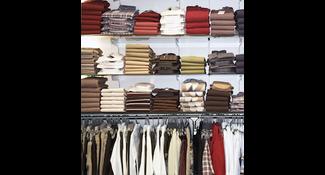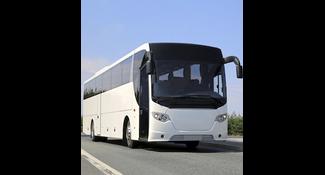 Single public transport ticket
$0.49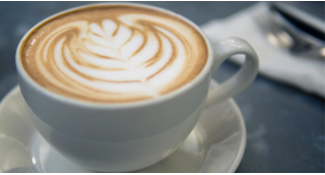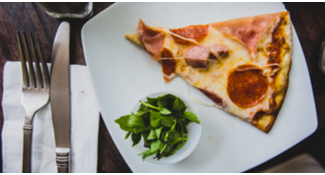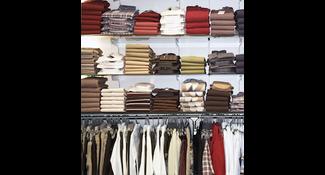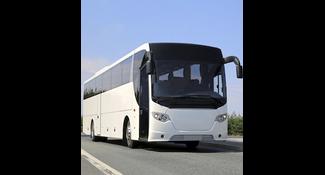 Single public transport ticket
$0.49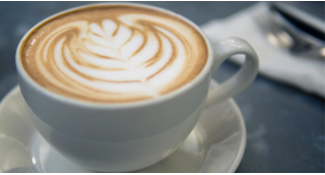 Where to Eat in Brasov
La Ceaun Restaurant close to the old square serves traditional Romanian food, with a standard meal costing 20lei.