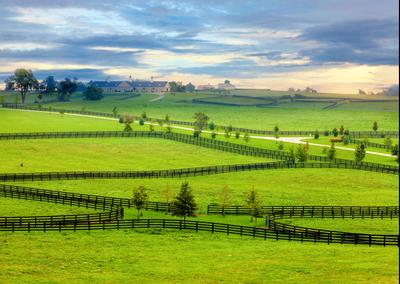 Where to stay in Manchester?
Our Heatmaps tool will help you find the perfect place to stay in Manchester by showing you how close hotel options are to major activities
1
Located in Manchester, Manchester Heritage Inn And Suites is in a rural location, within a 15-minute drive of Manchester Baptist Church and Big Hickory Golf Course. Featured amenities include a business center and a 24-hour front desk. Free self parking is available onsite.
8.0 Excellent
Pros: It's was ok
Cons: Pool was always tore up
3.3 Mediocre
Pros: I liked that it was the closest hotel to my son's graduation.
Cons: When we arrived, the lady told us the room would be more money because that is their standard price. So the booking.com price that we booked under wasn't valid to them. She checked us in and sent us to the room. The room was filthy and had not been cleaned at all. The trash was over flowing, the beds werent made, ect... So I went to let them know and had to wait an hour for them to find us another room. Which was not the room we reserved. I also checked several times to make sure the pool was warm and heated and was assured it was....but it wasn't. It is absolutely freezing. Others were also complaining about how cold the pool was.
10.0 Excellent
Pros: Clean room, great staff
3.0 Mediocre
Pros: Location was good for area we were visiting.
Cons: Very dirty, huge stain on the sheets.. about the size of a basketball and not exaggerating. Said non smoking room but smelled of old cigarettes and had 2 ashtrays in the room. Coffee containers empty and no staff found to refill.
8.3 Excellent
Pros: Check-in staff was exceptionally friendly! Excellent introduction. Breakfast was average. Location was good. I'm not familiar with Manchester, but felt comfortable in area of motel. Overall, my room was comfortable, exceeded expectations by including jacuzzi. Needs towels and AC work.
Cons: There are not enough towels, linens, etc. for full house. Several members of my event purchased towels, blankets at local dollar stores. I personally only had 1 hand towel, but made due. Room was a little humid and musty, and AC unit did not work well.
6.0 Good
Pros: It's the only hotel in Manchester
Cons: No refrigerator
3.3 Mediocre
Cons: I had asked for extra towels and wash clothes and they never brought them. The shower in the bathroom had black mold all across the entire bottom of it. It was disgusting. I woke up on the morning I was going to leave and went to the bathroom and there was a cockroach on the floor. It just was a bad experience staying there. I was very disappointed. Don't stay there. The coffee was good though in the morning.
6.8 Good
Pros: The price was good. Also the location was fine.
Cons: The pool looked nothing like in the pictures. The pool water was discolored, and did not smell right. There were only 3 or 4 old chairs. No towels. The breakfast was old cereal and yogurt. The bed only had a very thin blanket and two pillows. This property needs to invest in more pillows, towels or wash them in a timely fashion. An actual blankets for the beds. However the staff was very helpful and did try their best to take care what they were able too.
5.8 Okay
Pros: Huddle house is next door
Cons: Pool broke In a really druggy infested town
10.0 Excellent
Pros: I liked the cleanliness of the hotel. It was quiet, I was on the back side. I had come up for two memorials on Sat. The bed was comfortable and nice pillows. Easy access to roads.
Cons: I think the breakfast could have been better, that is the only thing, I see that could be improved on. the biscuits were a little on the hard side. The gravy could have been improved on.
9.3 Excellent
Pros: Location, front desk clerk (check in) was amazing very sweet loves her job Talk to us like we knew each other for years also helped out others and greeted them when they came in the hotel. Should be more like this young lady .
Cons: Check out clerk he was a "non talker" never greeted me no words spoken . No "did you enjoy your stay no thank you " not 1 word . That's not customer service