You're Going to Love Poznan
Poznan is a rejuvenated, thriving city in western Poland, claimed by some to be the birthplace of the country. It has some stunning architecture and beautiful squares, making it an excellent place in which to wander. Poznan is also a city of wonderful museums and buzzing nightlife.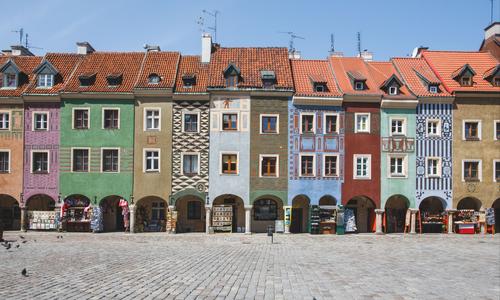 Top 5 Reasons to Visit Poznan
1. Ostrów Tumski
Ostrów Tumski, or Cathedral Island, is home to a population of monks and priests and you can visit the city cathedral and a number of other churches and museums.
2. Rynek
Rynek is one of the most beautiful medieval town squares in Europe, and its many bars and cafes make it a great place to hang out.
3. The Steam Train
Poznan has the last surviving steam passenger train service in Europe. Rail enthusiasts can even book a seat beside the driver for around zł19.00.
4. Hops and Barley
Poland brews some of Europe's finest beer and you can see how it is made and sample the best on a tour of the Lech Browary Wielkopolski.
5. The History and Culture
Walk the Poznan Royal Imperial Route on a guided tour to learn all about this fascinating ancient city.
What to do in Poznan
1. From Kaiser's Retreat To Cultural Colossus
Also known as the Imperial Castle, Zamek is an imposing beast, and full of surprises. Built in the 1900s as a residence for the Imperial Kaiser Wilhelm II (when Poznan was German), it's now a thriving cultural center, running regular screenings and performances. Down below, you'll find a museum dedicated to the 1956 uprising against Soviet rule, which provides a neat reminder of Poznan's hectic, rebellious past. And there's also an Irish pub on the grounds, possibly a relic of the castle's days as a university building.
2. An Old Town That Never Gets Old
Literally Poznan's "Old Town", Stare Miasto is an essential place to take a stroll. The obvious starting point is the beautiful Market Square (Stary Rynek), which has been restored to its pre-WW2 glory. The stunning Renaissance Town Hall is a highlight (and houses the city museum). Be there at noon to see two billy goat figures butt their heads in a famous daily ritual. But don't dawdle. Attractions include the Wielkopolska Military Museum, a gaggle of classical statues, and Baroque palaces around every corner. It's a dazzling array of architecture.
3. Tranquility And Memory At The City's Core
Poznan's glorious city park covers 89 acres of the city center. Once upon a time, it was the site of a wholesale eviction, when two villages were moved by Prussian invaders to build a fearsome fortress. Partially destroyed following World War Two, the fort is still there - but it's not the main attraction here. Instead, roam around and you'll find intriguing art installations like the Headless Figures by Magdalena Abakanowicz, a gorgeous rose garden, as well as British and Soviet war cemeteries.
4. Poznan's Sacred Stunner
The Church of St Stanislaus is a religious gem. It's not Poznan's main cathedral, but it's just as dazzling for visitors, representing one of the most perfect expressions of Baroque church architecture anywhere in Europe. The interior is crammed with masterpieces, including Pompeo Ferrari's alterpiece and paintings by Szymon Czechowicz. And, if you can be there on Saturdays just after noon, the church is filled with the heavenly notes of its 1875 pipe organ - a truly sublime experience whether or not you're a believer.
5. The Island That Invented Poland
Cathedral Island is like a historic wonderland plonked down in the Warta River, and an absolute must-see for any historically-inclined tourists. In Polish legend, this is where the nation began, and it's certainly the city's most ancient neighborhood. At the center is the cathedral, which dates back to 968 AD, but the best starting point is the Porta Posnania Center, which gives a thorough grounding in all things Polish. After that, the Archdiocese Museum is a trove of religious art and lavish costumes worn by bishops over the years, and don't miss the tiny Gothic Church of the Virgin Mary.
Top activities in Poznan
Poznan: Old Town Walking Tour with Private Local Guide
Duration: 2h - 4h
Poznan - Bites and Sights Walking Cultural Food and Drink Tour
Duration: 4h
Poznan: Old Town, Srodka District, & Cathedral Private Tour
Duration: 4h
Poznan Pub Crawl
Duration: 4h
Private walking tour in Poznan
Duration: 4h
Small-Group Evening Food and Drink Experience of Poznan
Duration: 4h
When to Visit Poznan
With a cool continental climate, Poznan can get very cold in winter, so perhaps summer, spring, and fall are better options.
How to Get to Poznan
Plane
Poznan is served by Poznan-Ławica Henryk Wieniawski Airport (POZ). It links to many European destinations and is only 5 miles from the city center. The number 59 bus will take you into the city for zł4.60. A taxi costs around zł40.
Train
Poznan is on the main railway route from Moscow to Western Europe. The 3-hour trip from Berlin will cost around zł86.
Car
The city has excellent connections from the west into Germany via the E30 and E65. The E30 continues east to Warsaw and road conditions are generally good.
Bus
Eurolines operates many international services to Poznan. A single fare from Amsterdam costs around zł380.
Airlines serving Poznan
Show more
Where to Stay in Poznan
Jeżyce Poznań is a good budget hostel close to the center. If you want to splash out, book a stay at the luxury IBB Andersia Hotel, just a stone's throw from the center and with a great spa.
Popular Neighborhoods in Poznan
Stary - this is Poznan's medieval heart and is home to the main square at Rynek, many of the city's historical sights, and a great selection of bars and restaurants.
The Castle Quarter - this area dates from the 19th century and is home to the Emperor's Castle. It is a quieter district with a number of old city fortifications and monuments.
Srodka - this is an old merchants' district close to Cathedral Island. It's home to many picturesque churches and is close to the recreational area of Lake Malta.
Most popular hotel in Poznan by neighborhood
Where to stay in popular areas of Poznan
Most booked hotels in Poznan
How to Get Around Poznan
Public Transportation
Poznan has a good public transport network, consisting of trams and buses. Tickets are timed and start at zł3 for a 10-minute ride or zł4.60 for a 40-minute journey.
Taxi
Taxis are reliable and relatively cheap. The starting fare is zł5 and then zł3 per mile.
Car
Much of Poznan city center is pedestrianized but if you do decide to drive, car rental is available from zł450 per day.
The Cost of Living in Poznan
Shopping Streets
Stary Rynek has lots of souvenirs and handicrafts stalls. Galeria Malta is the largest mall in Poznan and the Old Brewery Mall of Stary Browar sells everything from food to fashion.
Groceries and Other
A quart of milk in Poznan will cost around zł0.56 and a dozen eggs is priced at zł1.10.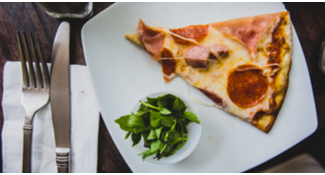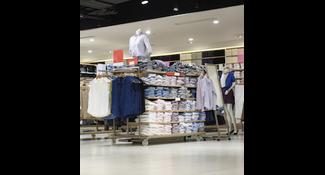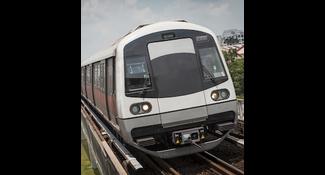 Single public transport ticket
$0.85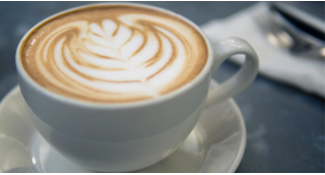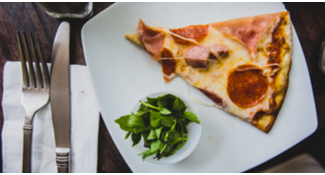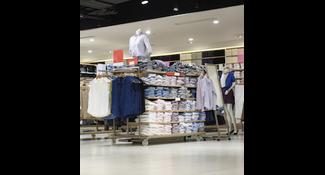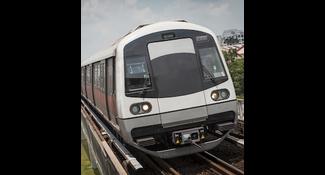 Single public transport ticket
$0.85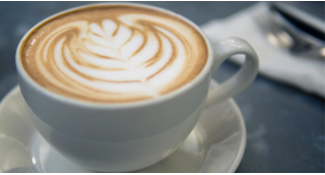 Where to Eat in Poznan
For a budget meal, try out one of the local 'milk bars,' where a main course of basic stew will cost around zł13. Bażanciarnia in Stary Rynek is a local favorite, specializing in game. Main courses run from just zł22 to zł70.