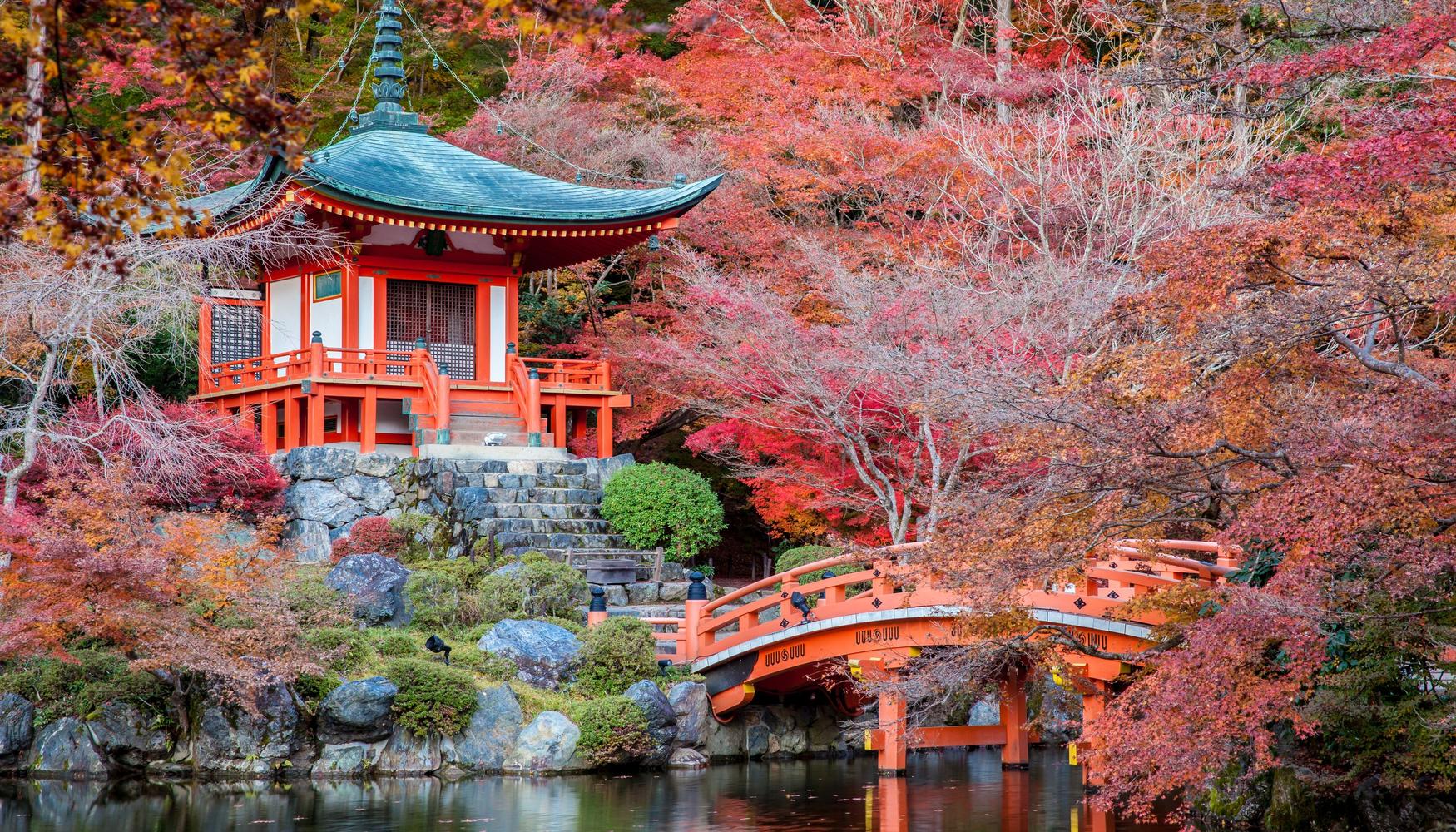 Japan vacation information
| | |
| --- | --- |
| Top vacation (Flight+Hotel) | $619 |
| Family vacation (Flight+Hotel) | $539 |
| Romantic vacation (Flight+Hotel) | $854 |
| Luxury vacation (Flight+Hotel) | $813 |
| Budget vacation (Flight+Hotel) | $412 |
Japan vacation price trends
Estimated package price
Japan in
{1}
2 travelers
Flight to Japan
3 nights at hotel
Median hotel rate + Median airfare from United States
Why should you book a vacation package to Japan?
Japan is considered a timeless place where age-old traditions rub shoulders with modern day trends. The country's traditional culture is evident from the dress code all the way to the architectural design of the houses located away from the suburbs.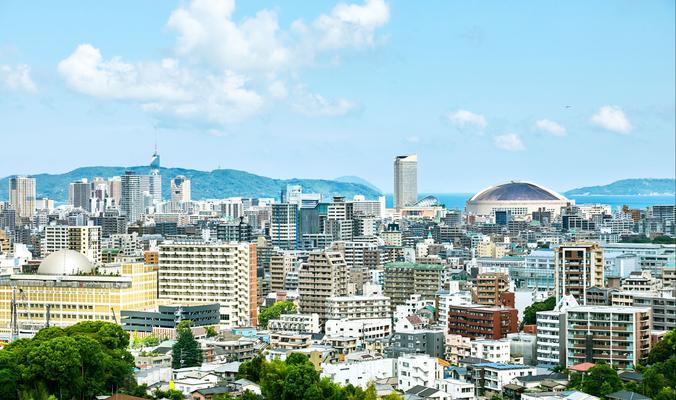 It's better to choose a travel package that fits your choice, preferences, and budget in advance. The cost is charged at standard preferential rates which are pre-paid and inclusive of accommodation and travel.
When should you book a vacation package to Japan?
Japan experiences an annual average temperature of 75 degrees Fahrenheit. The hottest month is August, which has a high of 79 degrees Fahrenheit. The shoulder seasons of March to May and September to November are the most ideal, when tourism is between peak and off-peak. Temperatures are comfortably moderate at this time and the landscape transforms with the vegetation blossoming in early March while the vivid hues of the leaves in September are stunning. Since this is the off-peak tourist season, the travel deals are much better and you can find fair and inexpensive vacation package pricing.
Where should you stay in Japan during your vacation?
For any vacation type in Japan:
Hotel Kanra Kyoto has wooden floors and is fitted with deep soaking tubs made of cypress. The rooms boast such amenities as flat-screen TVs, minibars, and free Wi-Fi. The upgraded suites feature gardens and terraces.
The Screen is a boutique hotel which is about a quarter mile from the Yebisu Garden Place and little more than a mile from the Nezu Museum. The room amenities include air conditioning, flat screen TVs, and free Wi-Fi.
For family vacations in Japan:
Hotel Rose Garden Shinjuku is only a minute away from the metro station and is situated only a 1 1/4 miles from the Shinjuku Gyoen and less than 2 miles from the Meiji Shrine. The rooms have low-key decor, wood furnishings, and flat-screen TVs. The upgraded rooms have separate sitting areas, making them ideal for families with children.
Hilton Tokyo Bay is only 7-minutes away from the Bayside monorail station and features pastel and fairy tale themes. It also has DVD players to keep the children busy and the separate kid's bedrooms are cartoon themed. Additionally, it also has an Asian restaurant for fine dining.
For romantic vacations in Japan:
Four Seasons Hotel Tokyo At Marunouchi has floor to ceiling windows which offer a panoramic view of the city. It is a particularly enticing feature at sunset and sunrise, offering breathtaking views during dinner and breakfast.
The Ritz-Carlton, Kyoto has elegant rooms that overlook a garden with mountain and river views. By way of activities, the hotel offers art tours, cycling, and hiking.
For luxury vacations in Japan:
Gōra Kadan has unique and exquisite features such as wood framed beds and tatami mats. The rooms have dining tables, soaking tubs, free Wi-Fi, saunas, and whirlpool tubs. You can also request in-room massages.
Asaba Ryokan features traditional short-legged tables, tatami floors, and the refined rooms are equipped with flat-screen TVs, free Wi-Fi and indoor baths. You can order an in-room dinner and breakfast as well.
For budget vacations in Japan:
The Claska has custom furnishings and decor which have a minimalist theme. The rooms are equipped with desks, flat-screen TVs, sitting areas, and free Wi-Fi. Parking and breakfast are free while the restaurant offers both Japanese and French cuisine.
Kimamaya Boutique Hotel is an upscale but reasonably priced establishment that offers exposed timber beams, hardwood floors, and rainfall showers. There are flat-screen TVs, iPod docks as well as free Wi-Fi. A French restaurant with vaulted ceilings serves a free breakfast buffet. You can also book a shiatsu massage in the oak-walled stone thermal baths.
Locations in Japan
Other popular destinations