You're Going to Love Aarhus
Visit the country consistently rated as one of the happiest populations in the world. Aarhus is Denmark's second largest city, attracting many visitors all year round due to its impressive museums, welcoming locals, delicious hearty food and gorgeous countryside.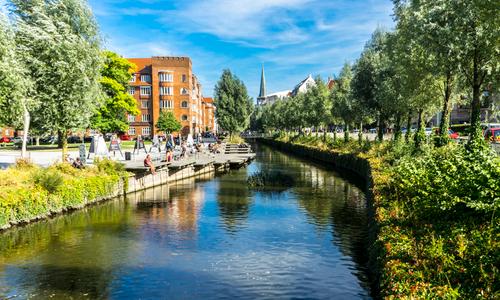 Top 5 Reasons to Visit Aarhus
1. Aarhus Old City
Traditional houses from around the country have been brought to this open-air museum in Aarhus for a recreated feel of old Denmark.
2. ARoS Aarhus Kunstmuseum
The iconic rooftop rainbow exhibit attracts thousands of visitors every year, with rotating art exhibitions from around the world.
3. Moesgaard Museum
Located just out of the city, this museum with the grass roof focuses on archaeology and ethnography.
4. Viking Museum
This underground museum pays tribute to the Viking ancestors of the Danish people through interactive exhibits documenting their history.
5. Marselisborg Forests
Thousands of Danes flock to the forest in the fall to feed wild deer and pick wild berries and chestnuts. Take a stroll in these beautiful surroundings.
What to do in Aarhus
1. Hands-On History At Its Best
Roughly translated as the "Old Town", Den Gamle By isn't (as you might expect) the heart of Aarhus. Instead, it's a absorbing museum made up of historical buildings from the Danish past. Only located a mile or two from the seafront, it includes standouts like the Burgomaster's House, which is home to an exquisite furniture collection, as well as the toy and textiles museum housed in the Coin Master's House. But the real joy of Den Gamle By is exploring what the 75 reconstructed buildings have to offer. It's a fascinating place.
2. A Fabulous Panorama Of Global Art
If you have even the slightest passion for the visual arts, this is the museum for you. Not just Aarhus' leading art gallery, ARoS has become famous across Europe, another sign of the city punching well above its weight. Part of the reason is obvious: the rooftop "rainbow panorama" designed by the architect Olafur Eliasson. But there are also plenty of artistic attractions inside, stretching from the 17th century to the present day. Whether you're into pop artists like Lichtenstein, or you want to become acquainted with local heroes like Ingvar Cronhammar, ARoS hosts them all.
3. A Green Dream At The Heart Of Aarhus
Acting as the town's green oasis, Aarhus Botanical Garden is located right next to Den Gamle By, so you can bundle both attractions into one fun-packed day (especially when the sun shines). With its weirdly shaped tropical greenhouses and a vast collection that is divided into four separate "climate zones", a tour of the Botanical Garden is as educational as it is tranquil, while the on-site cafe offers a welcome chance for a sight-seeing pit-stop.
4. Boredom Will Be History At This Museum
Another historical highlight is this large, relatively new museum in southern Aarhus. After you've marveled at the slanted modernist roof, you'll find that the interior houses a huge array of exhibits telling the story of Denmark, and beyond, with galleries reaching deep into prehistory. It's a great place to find out about everything from evolution and ancient burial customs, to medieval witch crazes, and viking jewelry manufacturing. In other words, it's a treasure trove for museum buffs.
5. Aarhus' Crowning Glory
Marselisborg is a huge forest park just south of Aarhus, some of which is occupied by the lavish Marselisborg Palace - home to the Danish royal family. You can't enter the palace, but there's plenty to see in the rest of the park. Most importantly, there's a palace of pleasure in the form of Tivoli Friheden. One of Denmark's largest amusement parks, Tivoli features death-defying plunges, Ferris wheels, 5D cinema spectaculars, and Bille By - a custom-built town for kids. If rides aren't your thing, check out the adjacent Memorial Park, where you can pay your respects to the Danish casualties of WWII.
When to Visit Aarhus
The best time to visit the city is in the Fall, when the colors are in bloom, the warm Danish food sits heavier in your belly and you can experience the most Danish concept of 'hygge' or 'cozy contentment'.
How to Get to Aarhus
Plane
Aarhus International Airport is located 35km outside of the city. Rynair and SAS offer low-cost flights from London to Aarhus at 180DKK one way.
Train
Aarhus train station receives both domestic and international lines. Train tickets cost 388DKK one way from Copenhagen to Aarhus and the trip lasts 3 hours.
Car
There are two ways to reach Aarhus from Denmark: by crossing the toll road bridge across Storebælt or by driving along the E20 and taking the ferry the second part of the way to Aarhus.
Bus
The Abildskou bus company offers trips from Copenhagen to Aarhus daily starting at 50DKK.
Airlines serving Aarhus
Show more
Where to Stay in Aarhus
The traditional thatched roof of the Marselis Hotel is located right on the waterfront. Daily rates start at 1,200DKK.
Popular Neighborhoods in Aarhus
Latin Quarter - This part of the cobblestoned city center houses the highest concentration of hotels, cafes and boutique stores.
Den Gamle By - This area consists of the Old Town Open Air Museum and the nearby Botanical Garden.
Moesgard - This forest neighborhood houses part of the Aarhus University Campus and the Moesgard Museum.
Most popular hotel in Aarhus by neighborhood
Where to stay in popular areas of Aarhus
Most booked hotels in Aarhus
How to Get Around Aarhus
Public Transportation
Central Station has many buses facilitating Aarhus and connecting to other Danish cities. Buy your intercity ticket onboard for 25DKK.
Taxi
There are many taxi stands in Aarhus. Tariffs start at 40DKK and will cost around 150DKK for a standard ride in the city center.
Car
Pick up your rental vehicle from the downtown city center or airport for around 250DKK a day.
The Cost of Living in Aarhus
Shopping Streets
Strøget in the city center is a pedestrian high street with clothes stores and cafes selling wares from big brand names.
Groceries and Other
Fakta and Lidl are two of the most common Danish grocery stores selling domestic and limited quantities of imported goods. A dozen eggs costs 20DKK.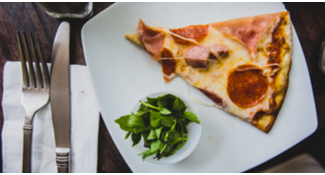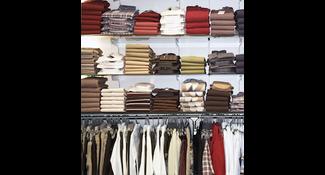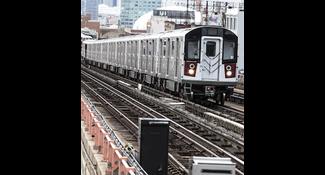 Single public transport ticket
$2.99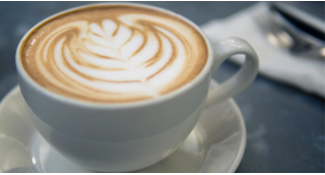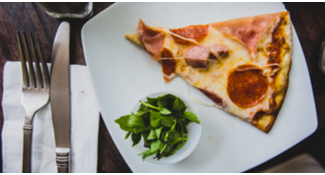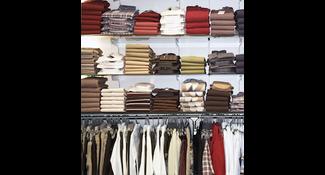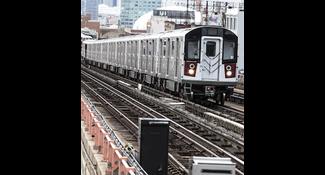 Single public transport ticket
$2.99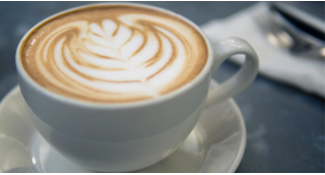 Where to Eat in Aarhus
Raadhuus Kafeen serves traditional Danish food, including the famous Scandinavian smørrebrød. Set meal menus cost between 200-300DKK.