You're Going to Love Dar Es Salaam
Dar es Salaam began as a small fishing village, and has grown to a bustling modern city, major port, and center for business and culture in East Africa. This is a cosmopolitan city where you'll find a range of influences, including Islamic and South Asian elements along with native Tanzanian culture. From enjoying the sights of the harbor to markets and discovering great street food along with fine dining, there's a great deal to explore in Dar es Salaam.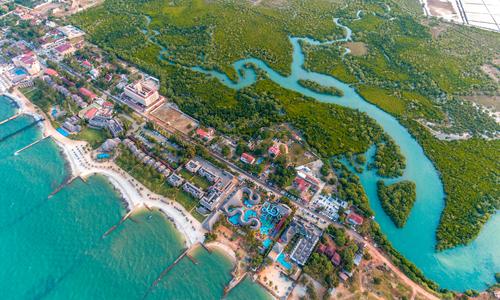 Top 5 Reasons to Visit Dar Es Salaam
1. Life on the Water
From lounging at the beach to exploring scuba diving or deep sea fishing, you'll want to take advantage of the city's picturesque waterfront.
2. Traditional Culture
Experience the city's rich culture at venues like the Makumbusho Village Museum, including dance and other performances.
3. Shopping
Find one-of-a-kind souvenirs at the Wonder Workshop, where disabled artisans create art out of recycled materials, or check out the lively markets.
4. Go on Safari
Enjoy the area's spectacular wildlife with a safari to nearby Mikumi National Park, or a more extensive side trip to Selous Game Reserve.
5. Eat, Drink, and Be Merry
The city is home to a thriving dining and nightlife scene, with live music and dance clubs a favorite of locals and visitors alike.
What to do in Dar Es Salaam
1. National Museum of Tanzania: A Glimpse into the Country's Culture
Located in the heart of Tanzania's capital, Dar es Salaam is the well-known National Museum of Tanzania. It was established by the then governor of Tanganyika, governor Harold MacMichael in 1934. Explore the consortium that consists of five other museums: Dar es Salaam National Museum, Village Museum, National Natural History of Museum, Arusha Declaration Museum and Nyerere Museum. It was opened to exhibit and preserve the gems of the country's natural environment and, of course, the country's rich history.
2. Askari Monument: The Spirit of Liberation
The Askari Monument is situated in the middle of the Maktaba Street and Samora Avenue roundabout in Dar es Salaam. It serves as a memorial to the fallen soldiers (askaris in Swahili) who fought in World War I against the British Carrier Corps and was made open to the public in 1927. "The Askari" is the monument's main feature. It is made entirely of bronze and depicts a soldier holding a rifle. Take captivating photos of the statue, especially during the day when the bronze statue reflects the sun's magnificent rays.
3. Makumbusho Village: A Remembrance of Art and Tradition
Situated within Dar es Salaam's Makumbusho ward in Kinondoni district, Makumbusho Village Museum exhibits 16 traditional houses typical of Tanzania's main ethnic groups. It is commonly referred to as Village Museum and "Kijiji cha Makumbusho" in Swahili. Get a feel for the city's culture through the stunning art on display and organized performances of lively traditional dances and local food tastings.
4. St Joseph's Cathedral: Art in Every Corner
Built by the Germans between 1897 and 1902, The Saint Joseph's Metropolitan Cathedral is a Gothic and Roman Catholic cathedral located in Dar es Salaam. It faces the harbor and is situated next to the White Father's House. There are plenty of sights to behold both within and outside of this cathedral, including the pristine white exterior and the stained-glass windows strategically placed behind the altar. Marvel at artistic features such as the carved relief right on top of the altar and German inscriptions etched into the walls.
5. Dar es Salaam Botanical Gardens: Gardens with a Purpose
Established in 1893, the Dar es Salaam Botanical Gardens were initially used as a cash crop testing ground by the first agriculture director, Professor Stahlman. Today, they harbor the Horticultural Society, which in turn takes care of several species of jacaranda, cycads, and palm. Additionally, it also tends to some of the country's most exotic plants, including the scarlet flame trees. Tour through the shady gardens that provide the dusty, hot city with a cool oasis suitable for plant life survival.
Top activities in Dar Es Salaam
6-Day Fascinating Southern Tanzania Safari
Duration: 6d
Full-Day Zanzibar Island Tour from Dar Es Salaam
Duration: 1d
2-Night Mikumi National Park Safari from Dar es Salaam
Duration: 3d
DAR ES SALAAM CITY TOUR. ALL MUST SEE THINGS (PRIVATE GUIDE AND TRANSFER) 9 HRS
Duration: 9h
When to Visit Dar Es Salaam
The weather is warm and humid year round, with daytime temperatures averaging between 82 and 87. Most visitors come during the drier season, between June and October.
How to Get to Dar Es Salaam
Plane
The Julius Nyerere International Airport (DAR), Tanzania's main airport, is located about 6 miles west of the city. A taxi ride to the city should cost about Tsh15,000.
Train
There are two train options through Dar es Salaam, including Tanzania Railways Limited, with connections to Dodoma and more. TAZARA Railway runs a scenic route through the Selous Game Reserve and on to Zambia.
Car
Highways connect Dar es Salaam to most major centers in the region and nationally, including the A-7 to Morogoro. The Tanzam Highway runs from Zambia to Dar es Salaam along the the Cairo-Cape Town Highway.
Bus
Kilimanjaro Express and Dar Express are two of the largest bus companies with service to Dar es Salaam, offering connections to Arusha and beyond.
Airports near Dar Es Salaam
Airlines serving Dar Es Salaam
Show more
Where to Stay in Dar Es Salaam
Stay in the conveniently located Hotel Slipway, with value-priced rooms and standard amenities. The Dar es Salaam Serena Hotel offers modern luxury with ocean views.
Popular Neighborhoods in Dar es Salaam
City Center - this is where you'll find the historic part of the city, along with a busy retail area.
Msasani Peninsula - this geographic peninsula is where you'll find many of the city's upscale neighborhoods, along with restaurants, shopping, and dining options.
Mikocheni - this neighborhood in the central area of the city is home to a busy retail area along with some mid-priced bars and restaurants.
Where to stay in popular areas of Dar Es Salaam
Most booked hotels in Dar Es Salaam
How to Get Around Dar Es Salaam
Public Transportation
The city is served by the Dar es Salaam commuter rail service as well as a rapid bus transit system. Fares start at Tsh800.
Taxi
You'll know taxis by their white license plate, with a taxi number usually painted on the side of the car. Be sure to locate a taxi and get a phone number to call during the day for any evening trips. Typical fare in town costs about Tsh7,000.
Car
The streets are not always in good condition or well lit at night. Combined with dense traffic and you may decide a car isn't worth your while. Companies include Europcar and Solidarity Car Rentals, and a rental starts at Tsh51,000.
The Cost of Living in Dar Es Salaam
Shopping Streets
The Slipway mall offers upscale stores and a craft market. There are other artisan markets in the Msasani Peninsula. The Kariakoo Market, full of bargains, is in the central part of the city.
Groceries and Other
Village Supermarket, Ten to Ten, and TSN Supermarket are located across the city. A dozen eggs costs about Tsh6,900.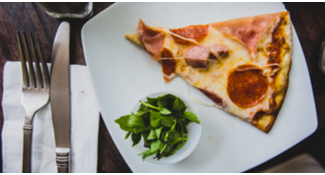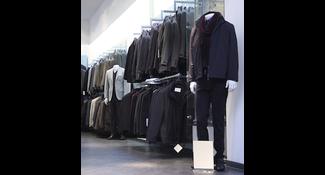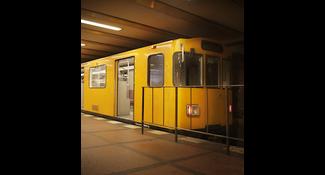 Single public transport ticket
$0.25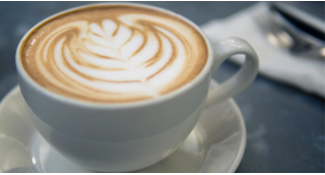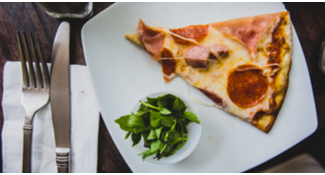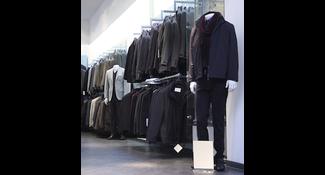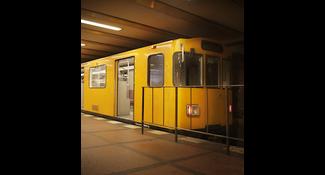 Single public transport ticket
$0.25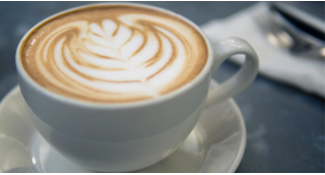 Where to Eat in Dar Es Salaam
You'll love the delicious South Asian cuisine at Chapan Bhog, with meals starting at Tsh6,000. Mamboz Corner BBQ offers classic East African barbecue with main dishes starting from Tsh4,000.