You're Going to Love Foshan
The third-largest city in the Guangdong Province in southern China, Foshan is a city of culture, art, and history. It's the home of martial arts and Cantonese opera, and this vibrant city is ideal for both long vacations and short stays.
Top 5 Reasons to Visit Foshan
1. Foshan Ancestral Temple
Commonly called Zumiao Temple, the Foshan Ancestral Temple is both a museum and an entertainment venue. Go to see Cantonese opera or Kung Fu performances and the famous statues of former martial arts masters.
2. It's the Home of Martial Arts
The Bruce Lee Ancestor's House in Shunde District was built by the famous Kung Fu master's grandfather and you can see stills from his famous films and other memorabilia.
3. Mount Xiqiao
One of the four famous mountains of Guangdong Province, the extinct volcano is known for its beautiful scenery and the 203.4 foot Buddha at its peak.
4. Sanshui Lotus World
The world's largest lotus ecological theme park is the ideal place for a family outing. See the amazing lotus-shaped gateway, visit Lotus Fairy Square, Lotus Pond, and the 49-foot statue of the Lotus Fairy, or simply go to admire the rare and beautiful flowers.
5. The Shopping
Locally painted wood prints, Manggong Cake, and traditional Yue embroidery are just a few of the items you'll find in Zumiao Commercial Street. The city is also known for modern malls like Baihua Plaza and the Lingnan Tiandi shopping district.
What to do in Foshan
1. A Garden That Oozes Qing Era Charm
Gardens are one of Foshan's great highlights, and the Liáng Garden is one of the city's lushest and most appealing. Located close to the Zu Miao temple, it dates back to the Qing Dynasty, and was once the preserve of a cultivated elite family. These days, it's a delight, with willow-shaded paths, artfully arranged rock gardens, delicate ponds and fruit trees which impart a heady aroma when in bloom. If you want an introduction to the "Lingan style" of the region, you couldn't do better.
2. A Fitting Martial Arts Memorial
Across the world, Foshan is probably most famous for being the birthplace of modern Kung Fu. Bruce Lee grew up in nearby Hong Kong, but he's venerated in Foshan and, if you've ever been wowed by the great man's skills, this park is a must-visit. It's actually located in Jun'an, not far from Foshan, but fans will want to make the trip, if only to see the 18 meter tall statue of the master. After that, the park itself is a blissful chunk of Chinese nature, with sculpture galleries and, of course, a museum remembering Lee's greatest moves.
3. Learn The Secrets Of Porcelain Production
Nowhere is more appealing for souvenir hunters in the Foshan area than Nanfeng. Located just a mile or two from the downtown core, for generations Nanfeng has been home to master ceramicists whose workshops continue to turn out stunning examples of Chinese artistry. The highlight is one of the country's oldest "dragon kilns" - required to produce the highest grades of porcelain. You'll have the chance to join pottery making classes and conjure up your own porcelain keepsakes.
4. An Age-Old Opera Venue
Also known as the "Foshan Ancestral Temple", Zu Miao is Foshan's most famous Daoist temple, and holds a very special place in Chinese history. The reason is surprising. Although for most of its history (which reaches back to the 1000s), it has been an institution of devotion and meditation, the temple is also strongly associated with Cantonese Opera. Well, maybe that's not so odd, as the Opera has always sought to entertain gods and mortals, and you can still catch a show today in the temple grounds. In any case, it's a beautiful, tranquil place to visit.
5. The Gorgeous Birthplace Of The "Southern Fist"
Just 15 miles from the center of town, Xiqiao Mountain feels much more remote and wild, and offers an escape from the hectic vibe of urban China. Aside from its beauty, this extinct volcano has plenty of historical importance. Some of the most ancient stone tools ever found were excavated there, while the mountain later served as a place of reflection for neo-Confucian scholars, budding nationalists and, inevitably, Kung Fu pioneers. It was here that Wong Fei-hung created the Nanquan, or "Southern Fist" style. So it's not just a mountain.
When to Visit Foshan
Spring, from March to May, and fall, from September to early November, are the best times to visit Foshan since summers are hot and winter can be cold and wet.
How to Get to Foshan
Plane
Fly to Guangzhou Baiyun International Airport (CAN) and catch an intercity bus to complete your trip. The airport is 38.8 miles from Foshan and the trip takes 50 minutes.
Train
Trains take one hour to reach Foshan from Guangzhou but there are only a few each day. It's more convenient to take the Guangfo Line on the intercity rapid transit line or metro (subway). A single journey costs ¥5. Trains stop in Nanhai District and in Chancheng District.
Car
If someone in your party holds a Chinese driving license it's easy to reach the city by road. Take the S41 toll road or the S82 from Guangzhou.
Bus
Buses from Guangzhou arrive every 15 minutes and a single fare costs ¥10-20. They stop in Nanhai District and at the downtown bus station in Chancheng District.
Airlines serving Foshan
Show more
Where to Stay in Foshan
Good mid-range hotels include the Hilton Foshan, Crowne Plaza Foshan, and the Sheraton Shunde Hotel Foshan, or try the InterContinental Foshan for a more luxurious stay.
Popular Neighborhoods in Foshan
Chancheng District - the downtown neighborhood is home to some of Foshan's best hotels and shopping malls as well as the Zumiao Temple.
Shunde District - southwest of the city center, Shunde attractions include Shunfengshan Park with its magnificent memorial arch, the Bruce Lee Commemorative Museum, and the Qinghui Garden.
Sanshui District - visit the Lubao Temple and Lotus World in this neighborhood to the west of the city center.
Where to stay in popular areas of Foshan
Most booked hotels in Foshan
How to Get Around Foshan
Public Transportation
Buses are an inexpensive way to get around although you'll need to have the exact fare of ¥2. Plus, as locals are unlikely to speak English it's advisable to stick to routes that you know.
Taxi
Taxi is the best way for visitors to get around Foshan. They can be found everywhere and charge ¥8 for the first 1.6 miles and ¥2.40 for each additional 0.62 miles.
Car
Unless you hold a Chinese license you won't be able to drive in the city. However, if you're planning a day trip you can rent a car with a Chinese driver for ¥200-300.
The Cost of Living in Foshan
Shopping Streets
Buy authentic local porcelain in Taoci Town or visit Nanhai District for beautiful Yue embroidery. For clothing, electronics, and accessories, try one of the city's many malls like Nanhai Plaza, Xinghua Shopping Mall, or Baihua Plaza.
Groceries and Other
Expect to pay ¥13.23 for a dozen large eggs or ¥10.98 for a quart of milk in supermarkets like Carrefour and Trust-Mart.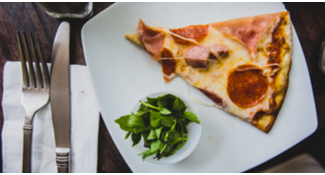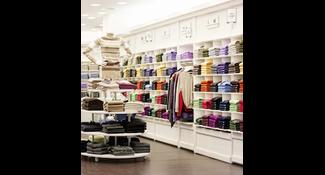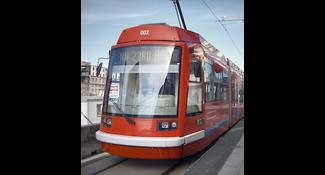 Single public transport ticket
$0.25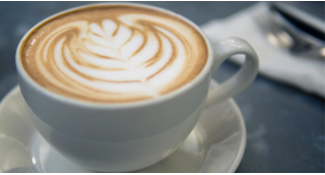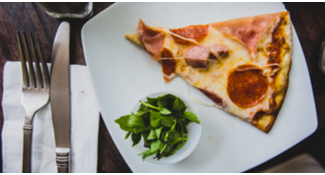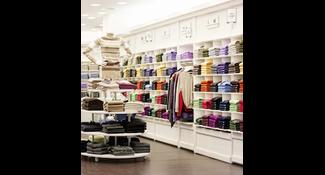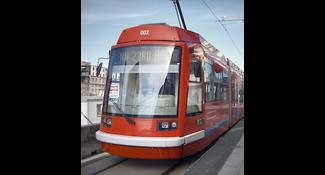 Single public transport ticket
$0.25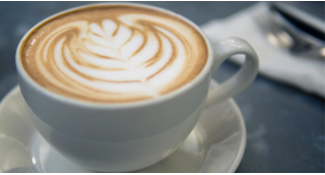 Where to Eat in Foshan
Dine on Cantonese and Chinese food at Aju Hakka Restaurant or Aloft Foshan Nanhai Chinese Food Restaurant. If you feel like a change, try Pizza Montana or Lotus Indian Restaurant. Lunch in a basic restaurant costs ¥23.50, while a three-course meal for two in a mid-range restaurant costs ¥150.
Other popular cities in Guangdong