You're Going to Love Llandudno
When you're looking for novelty, a dash of relaxation, a pinch of excitement, and you know you want all of it by the sea, head to the Llandudno. Whether you're there for the day or staying for a few, with kids, Llandudno is the perfect spot for a getaway with a partner, friends, or family.
Top 5 Reasons to Visit Llandudno
1. Ride the Cable Car and Tramway
The Great Orme Tramway is one of the best ways to capture all the incredible views of this Victorian seaside resort. Besides being a recreational spot, the Great Orme makes Llandudno a stunning natural site.
2. Take a Dip in the Paddling Pool
The paddling pools on the North Shore are the perfect place to cool off and splash around for an afternoon.
3. Stroll Along the Boardwalk
The Victorian Pier on North Parade is one of the most beautiful and exciting promenades in the United Kingdom. From children's carnival rides to shopping for adults and great seafood restaurants, there's something for everyone.
4. Get In Some Cardio by Shopping!
Without a doubt, you'll spend at least two or three days roaming around the Mostyn Champneys Retail Park. Shop till you drop, eat your way through excellent food stalls, and end it all with a movie and bowling.
5. Visit the Bodafon Farm Park
This working farm has lots of fresh produce and doubles as a sanctuary to birds of prey, including everyone's favorite: owls!
What to do in Llandudno
1. Great Orme Ancient Mines: Where the Bronze Age Comes Alive
Dominating the town of Llandudno, the Great Orme is a huge hunk of limestone which played a very special role in ancient history. That's because during the Bronze Age, it was pretty much Britain's only source of copper, having been used used to revolutionize how weapons, armor, and cooking items were made. Rediscovered in 1987, the ancient mines are now open to explore and are the largest of their kind in the entire world. Tours of the main caverns are a must, offering a one-of-a-kind window onto ancient history.
2. Llandudno Museum: Spellbinding Historical Tales
Located on Gloddaeth Street in the town center, the Llandudno Museum tells the fascinating story of this northern Welsh resort, from the mines of prehistory through Roman invasion, medieval resistance to English domination, the great wars of the twentieth century to the town's heyday as a popular seaside resort. The exhibitions are full of wonderful artifacts, but the museum is also a hands-on experience, staging regular reenactments of historical scenes (including some spectacular parades of Roman legionaries).
3. Bodafon Farm Park: Festivals, Food, and Endless Family Fun
Just to the east of Llandudno itself, Bodafon Farm Park is a major cultural venue and a great family day out. Kids will love being able to meet the animals, which include donkeys, ponies, longhorn cattle, swans, and even the odd llama, while there's a superb barbecue restaurant on-site too. But Bodafon offers more than pony-petting and fine cuisine, hosting excellent music events like the Llandudno Jazz Festival in late July. There's always something going on, whether it's workshops for the kids or major musical festivals.
4. Great Orme Tramway: A Magical Way to Reach Some Wonderful Attractions
Whether you're heading to the Mines or just exploring the paths and views of the Great Orme, there's only one way to get there: the Great Orme Tramway. Built specifically to transport tourists in 1898, this funicular tramway runs from Church Walks in central Llandudno, with a halfway house stop near the Mines and a terminus on the Orme's summit, right next to the Country Park Visitor Center. See St. Tudno's Church, which dates back to the 6th century, and wander the ramparts of the even older Iron Age fort, grab some snacks and savor the beautiful views before riding the tram back into town.
5. Bodysgallen Hall: A 17th-Century Masterpiece
Situated halfway between Llandudno and Conwy, Bodysgallen is a beautiful country house hotel. Dating back to the 1600s, this National Trust property has been lovingly restored, from the drawing room with its stunning fireplace, to magnificent stained glass windows and sublime gardens (don't miss the 17th century sundial). But there's more! Bodysgallen is also a luxury spa and dining venue, with regular wine tasting events and other festivities throughout the year. It's a place where history and luxury meet in fine style.
When to Visit Llandudno
Like any city in the UK, the weather is best in the summer, July and August being the most pleasant months. Temperatures rise to around 77.
How to Get to Llandudno
Plane
The nearest airports are Liverpool's John Lennon Airport or Manchester Airport. From here, take a train or bus to get to Llandudno.
Train
Catching a train from nearby towns like Manchester or Liverpool is easy. Fares start at £15.
Car
Driving from Manchester to Llandudno, use the M54 and the N Wales Expy/A55. Or, if you're coming from Cardiff, use the A49.
Bus
Getting into Llandudno from nearby towns like Newcastle-upon-Tyne or Bangor is simple and efficient. Services run about 15-30 minutes. Fares vary but average around £7 - £15.
Airlines serving Llandudno
Show more
Where to Stay in Llandudno
For a gala time, rest in luxury at the St Georges Hotel. Those who believe comfort and economy are not mutually exclusive will love the St. Tudno Seafront Hotel Llandudno. Budget travelers will be delighted with the accommodations at the Llandudno Hostel.
Popular Neighborhoods in Llandudno
Happy Valley - within the Great Orme is a sheltered hollow, located on its east side. That's Happy Valley, a public park that's perfect for picnicking, enjoying the landscaped gardens and trails, and taking in expansive views of the seaside resort from high on up.
North Parade - the main hub of the Victorian pier, the second-largest recreational pier in the country, with tons of great restaurants and carnival rides for kids.
Great Orme - a majestic formation of limestone, covered in lush greenery, the Great Orme is perfect for nature lovers and golf-enthusiasts, who will enjoy the greens at Rocky Pines Adventure Golf.
Where to stay in popular areas of Llandudno
Most booked hotels in Llandudno
How to Get Around Llandudno
Public Transportation
To get around, use the Conwy Valley train or buses. To board, you'll need Gwynedd Red Rover Tickets, which are £5.50 for unlimited day travel.
Taxi
Since it's mostly a tourist destination, even for those living within the U.K., you can find taxis anywhere. Standard fares start at a flat rate of £3 and it's £1.55 for each mile after that.
Car
All the familiar names like Avis, Enterprise, and Sixt can be found in town. Fares vary but expect to pay around £25 for a standard, compact 4-door car.
The Cost of Living in Llandudno
Shopping Streets
Pretty much anywhere you turn in Llandudno, you'll find a shop or independent boutique. This is, after all, where native Britons go for their shopping. Check out Mostyn Champneys Retail Park and Parc Llandudno Retail Park, which includes any other activity you could want to do, including a bowling alley.
Groceries and Other
A quart of milk costs £0.82 and a dozen eggs will come to around £2.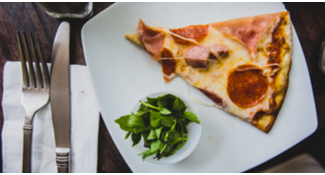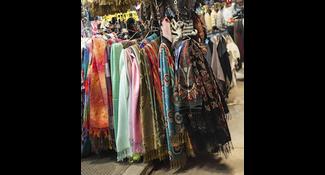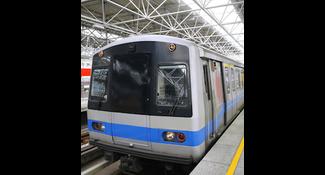 Single public transport ticket
$2.97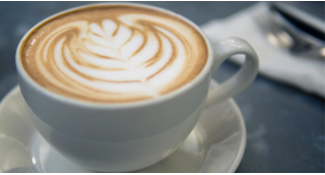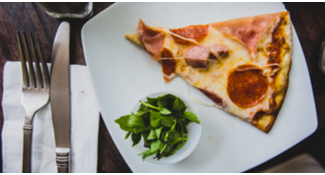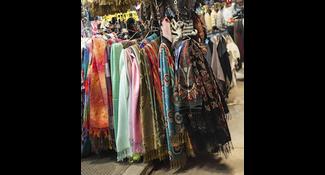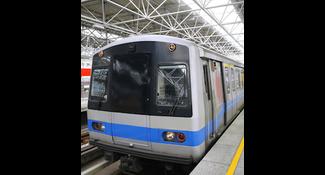 Single public transport ticket
$2.97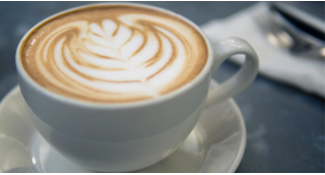 Where to Eat in Llandudno
The Palladium is a Llandudno staple for a reason. Enjoy Sunday brunch, English classics like fish 'n' chips, blood sausages, and curry plates. Two can eat here comfortably for between £30 - £50 with drinks and mains.
Other popular cities in Wales