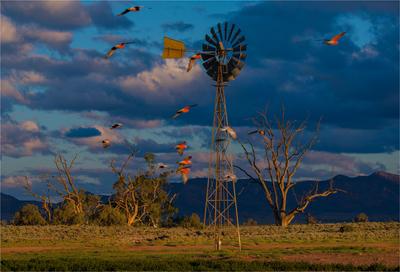 Where to stay in Peterborough?
Our Heatmaps tool will help you find the perfect place to stay in Peterborough by showing you how close hotel options are to major activities
1
8.1 Excellent (307 reviews)
Roundhouse Motel is situated in Peterborough and has a garden and a bar. Among the facilities of this property are a restaurant, a 24-hour front desk and room service, along with free WiFi.
8.8 Excellent
Pros: Comfort and the girl working.g there
Cons: Warming and pleasant
7.5 Good
Pros: Good location Family room which slept 5 Good size table and nice pool for summer time Electric blankets available
Cons: Shower pressure was ok but tricky to adjust temperature
8.0 Excellent
Pros: The food in the restaurant was excellent. The best meal we had for the whole of our holiday. The staff were excellent too. Very happy and pleasant.
7.5 Good
Pros: Was greeted pleasantly. The room was a good size, comfortable and clean. It was cold and raining but not only did we have a air conditioner we also had a oil heater which we kept on all night, it kept our room nice and warm, so no air conditioner noise.
8.3 Excellent
Pros: A comfortable basic motel with a reasonable restaurant attached with good but expensive meals.
Cons: The shower head needed cleaning.
10.0 Excellent
Pros: Room had everything - even an electric blanket on the bed. It was clean comfy and spacious. Great hotel.
10.0 Excellent
Pros: The proprietor was so friendly and lovely. The location was great, a little off the main street and nice and quiet. Room was spacious and comfortable.
6.3 Good
Pros: Clean and comfortable room
8.8 Excellent
Pros: Clean rooms and good heating.
2
BP Terowie Roadhouse and Motel offers pet-friendly accommodation in Terowie. Guests can enjoy the on-site takeaway restaurant. Free private parking is available on site. Every room is equipped with a TV. You will find a kettle in the room. All rooms have a private bathroom. There is a cash machine, room service and shops at the property.
9.3 Excellent
Pros: Great stay at a basic motel. Clean, staff very friendly and helpful. Hamburgers were great.
Cons: Nothing
8.3 Excellent
Pros: It was cheap and convenient.
Cons: Heating could be better
2.5 Mediocre
Pros: There was nothing to like.
Cons: Do not bother stopping there. We were all by our own in the place. Looked terrible. Left the place with in an hour as I was not feeling safe there. Door lock was not working and anyone could open the door from outside. Horrible place...
9.5 Excellent
Pros: The place is absolutely in the middle of nowhere. Considering the remoteness of the location, the facilities were satisfactory. The staff was helpful and this was the cheapest accommodation in the area. The vibe at Terowie roadhouse is something straight out of a movie, a small building by the side of the road in the countryside with 5 rooms and a huge sign that says "MOTEL". If you're a horror movie fan, this place will definitely tickle your fancy.
8.8 Excellent
Pros: Just the convenience of not having to hunt for the premises as they are right on the main highway. Quiet night. Lovely soft bed with clean linen. TV quite adequate. For the cheap price it was a good choice.
Cons: No complaints from me.
7.5 Good
Pros: Right on the highway, can't miss it. The managers are friendly. They even offered me an upgrade to their newly renovated room (which was nice!), but my goal was a cheap trip, so I declined. The bed was comfy, the aircon and fridge worked, and the shower had hot water. Plus the stars were amazing! Don't need any more than that!
Cons: The trucks and cars passing by on the highway are quite loud. Some noise insulation would have been nice. The water from the tap wasn't drinkable, so I drove to Peterborough and bought my own water (the manager said I could boil the water, but I didn't want to risk it with a flight the next evening).
8.8 Excellent
Pros: This was a great spot to stay in a relatively remote spot on the Barrier Highway. Despite being on the highway it was quiet at night, the staff were amazing and obliging, food good, fuel cheaper than Adelaide, and a shop with the necessities. Would stay again in preference to Peterborough, although Peterborough has more to see and do, but Terowie is more of a ghost town than Silverton, and of interest because of it,s break of guage history. Fascinating.
8.3 Excellent
Pros: very pleasant owner...I was not expecting much at a road house but they keep rooms tidy and clean enough for an overnight stay.
9.3 Excellent
Pros: Cheap road house motel
Cons: Crack shower glass n sink was in the way had to turn side ways to get in the shower
All hotels in Peterborough