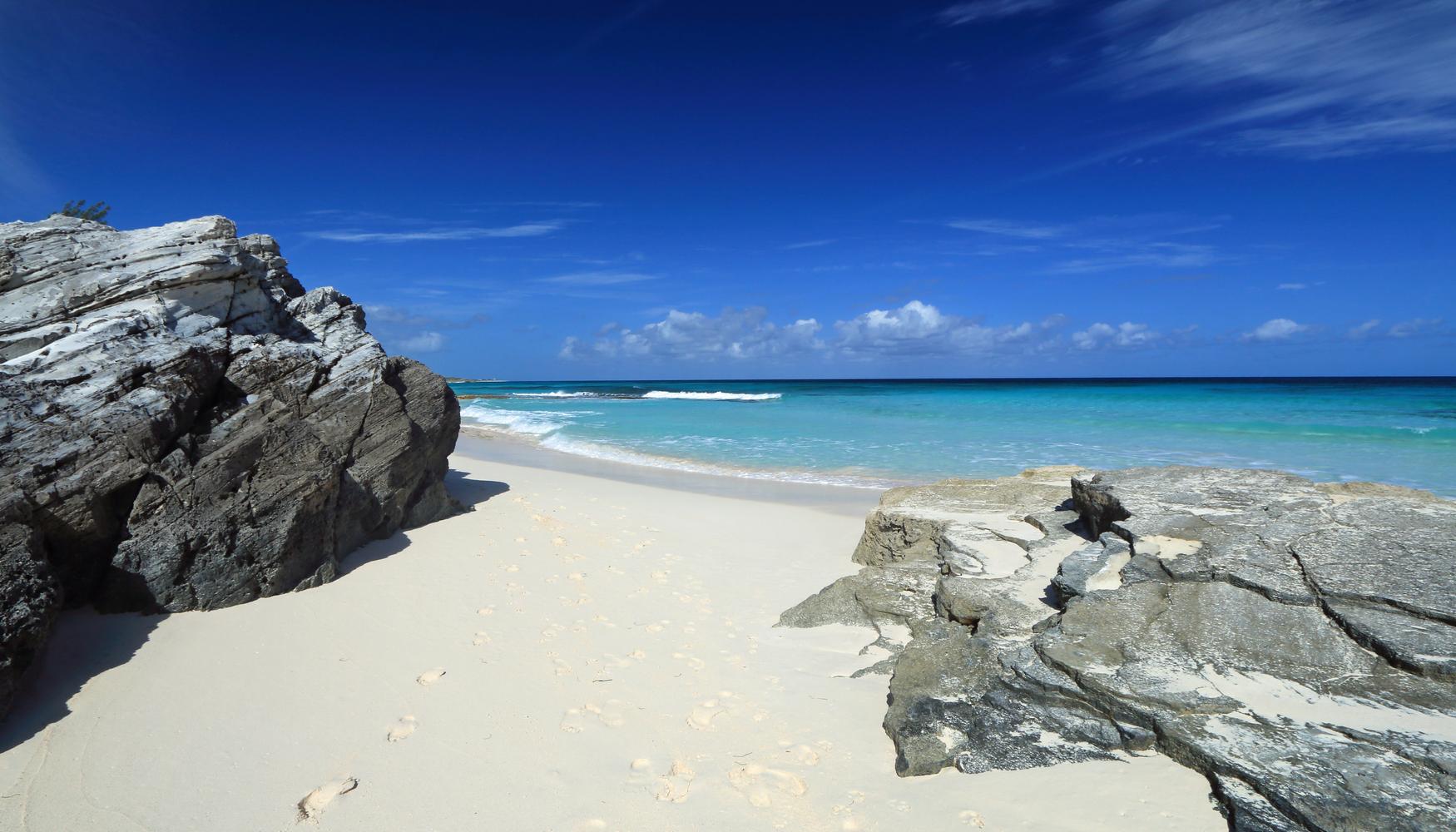 The Bahamas vacation information
| | |
| --- | --- |
| Top vacation (Flight+Hotel) | $845 |
| Family vacation (Flight+Hotel) | $771 |
| Romantic vacation (Flight+Hotel) | $909 |
| Luxury vacation (Flight+Hotel) | $1,573 |
| Budget vacation (Flight+Hotel) | $388 |
The Bahamas vacation price trends
Estimated package price
The Bahamas in
{1}
2 travelers
Flight to The Bahamas
3 nights at hotel
Median hotel rate + Median airfare from United States
Why should you book a vacation package to the Bahamas?
With turquoise waters, white and pink sand beaches, and warm, sunny weather year-round, it's not a secret why Bahamas getaways are so popular with travelers. This archipelago in the Atlantic offers world class water sports, including snorkeling and diving amidst the coral reefs, and an upscale version of the relaxed ambiance of the Caribbean. Bahamas package deals give you value pricing and make it easy to book your tropical vacation.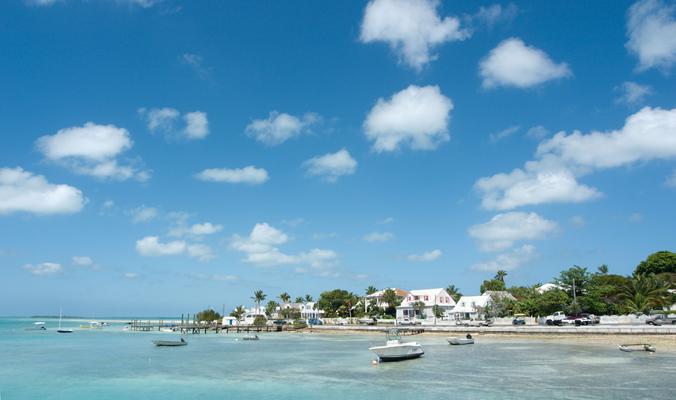 When should you book a vacation package to the Bahamas?
Summer temperatures in the Bahamas routinely reach 95 degrees Fahrenheit, with hurricane season running roughly from July to October. High season is from November to April, when Bahamas flight and hotel rates will be most expensive. Cheap Bahamas vacation packages, and less crowded beaches, can be found from May to June.
Where should you stay in the Bahamas during your vacation?
For any vacation type in the Bahamas:
Bahamas travel deals make the island paradise more affordable any time of year. Lounge by the outdoor pool or venture onto the private beach at the British Colonial Hilton Nassau, while you're close to the city and its urban pleasures, including the historic district. At just eight miles from Nassau International Airport, a taxi or car rental is your best bet for a transfer. Stay in your own villa in the quiet seclusion of the Sunrise Beach Club resort. Located just across the bridge from Nassau on Paradise Island, it's a half hour taxi ride from Nassau airport.
For family vacations in the Bahamas:
You'll find family friendly accommodations and amenities at the Atlantis Paradise Island-Coral Towers Hotel, where each room has a balcony overlooking the garden scenery, blue seas, or the Atlantis waterscape park. It's just a 20 minute taxi ride from Nassau Airport. There's plenty of watery fun to be had for the whole family at the Bimini Big Game Club Resort & Marina in Alice Town, including a pool and game area along with the beach and marina. Taxis are readily available to take you from Bimini Airport on South Bimini island to the ferry dock. From there, it's a short water taxi ride to the resort on North Bimini island.
For romantic vacations in the Bahamas:
The Sandals Royal Bahamian Resort is perfect for couples, with its own private offshore island, and sophisticated European style accommodations and service. The all-inclusive resort can arrange to make your airport transfers a luxury experience in a Rolls Royce or Mercedes Benz. Bahamas trips to the Hotel Riu Palace Paradise Island offer you an escape from the everyday, featuring sleek modern furnishings in an all-inclusive, adults-only resort. It's located on Casino Drive on Paradise Island, about a 15 minute taxi ride from Nassau Airport.
For luxury vacations in the Bahamas:
Enjoy the luxury of Coco Plum Resort, near famous Cable Beach, where an upscale experience comes with a relaxed island vibe. Located on New Providence Island, it's about a 20 minute drive from Nassau Airport. Enjoy the opulence and beauty of the Pink Sands Resort, located on Harbour Island. You'll stay in a beachfront bungalow, with transportation to and from North Eleuthera Airport included in your room rate, with water taxis available for other destinations. Bahamas vacation packages can bring a luxury holiday well within your reach.
For budget vacations in the Bahamas:
Surfers Manor in Eleuthera Island Shores, Gregory Town, offers comfortable rooms with a colorful tropical decor, just a short walk from the famous Surfer's Beach and Hatchet Bay Caves, where pirates could be found in centuries past. The hotel offers a shuttle from North Eleuthera Airport, about 15 miles away. Stay in the charming colonial Pelican Bay at Lucaya, with its own pool next to the beach. Located in Port Lucaya, Freeport, on Grand Bahama Island, it's a short taxi ride from Grand Bahama Airport. Bahamas travel packages give you the best prices.
Other destinations in Caribbean
Other popular destinations