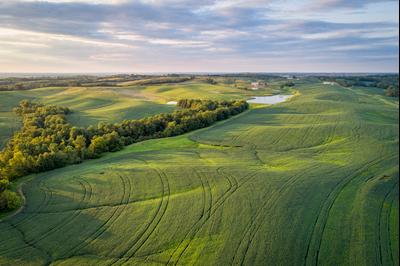 Where to stay in Butler?
Our Heatmaps tool will help you find the perfect place to stay in Butler by showing you how close hotel options are to major activities
1
Book a room at the Days Inn Butler, conveniently located off Highway 58, near Arrowhead Stadium, several attractions, restaurants, outdoor activities and shopping. Attractions like The Museum of Pioneer History, golf, Douglas Park, Tingler Park and 71 Butler Motor Speedway are also nearby. This lodging facility offers complimentary large-vehicle parking, an outdoor swimming pool, complimentary wireless Internet access and complimentary continental breakfast. Copy and fax services are also available, and pets are welcome for a nominal fee. Sleep well in the spacious guestrooms which feature refrigerators and microwaves. Smoke-free rooms are available and children 12 and under stay at no charge in the same room as adults.
7.0 Good
Pros: Location close to where I needed to be
Cons: Tv remote didn't work was in Spanish changed but went right back heard music from other rooms walls a little thin
2.5 Mediocre
Pros: The price
Cons: I felt unwelcome walking into the lobby. I felt like I was intruding. I think this is partly due to the owners actually living there which is fine. I have never felt so uncomfortable in a hotel before. The baseboards were missing through out the hotel. The floors in the lobby were buckling, warped, and crunched as you walked on them. The smoking and nonsmoking rooms are mixed together so everything pretty much smells like stale cigarettes. The lobby and first floor hallway smells like curry. The first floor exit st the end of the hall smelled like urine and cigarettes. The room was outdated. The bathroom was so dark you had to shower and use the toilet with the door open. The sheets were clean but had stains throughout. There was a hole in the wall that appeared to have blue ship towels shoved in it to fix the hole. The fridge didn't work and the microwave was stuck at 5 seconds. The room overall was okay for what you needed but I won't return again. The checkout process was odd as well. There was a basket at the front in the counter that said room keys. I found the owner to make sure nothing more was needed before I could leave.
5.8 Okay
Pros: Large area for service dog to exercise
Cons: Good for Butler MO if anywhere else would be a one star at best.
5.5 Okay
Pros: Hard to understand the owner, he was kinda noise always watching what u were doing..... breakfast the cereal was old, cleaned our room made one bed and not the other, didn't leave clean towels when we did what was instructed to get new ones. Just seems very old and needs to be updated
Cons: Needs to be updated, better breakfast as in change the cereal after a few weeks this stuff seemed to be sitting in there for awhile
10.0 Excellent
Pros: Affordable, very clean and quiet!
Cons: N/A
5.0 Okay
Cons: They said they didn't go by booking.com prices and tried charging more.
7.5 Good
Pros: Facility was clean. Beds were comfortable
6.3 Good
Pros: Convenient to where I was having a meeting.
Cons: Door key rarely worked. Had to wait on service at front desk. Housekeeping did not knock. Just came in.
8.8 Excellent
Cons: I would like have liked to see instant oatmeal in addition to the cold cereals. The one gallon jug of milk in the refrigerator was not especially convenient. Better seating for breakfast would have been appreciated.
7.0 Good
Cons: Even though we had the do not disturb sign on the door housekeeping still knocked on the door and yelled.
7.5 Good
Pros: Very convenient location. Fridge, iron and ironing board in room.
Cons: Strong cooking odors when we arrived, but they did not persist.
9.0 Excellent
Pros: Clean rooms
Cons: Had problems with the door shutting