You're Going to Love Changchun
Changchun is the capital of Jilin province in northeast China, and it's the perfect base from which to discover the region's magical scenery and attractions. Once the capital of the Japanese puppet state of Manchukuo, the city is today famous for its automotive and film industries.
Top 5 Reasons to Visit Changchun
1. It's the Ideal Base for a Winter Getaway
Book a stay in Changchun and discover the pristine slopes of Jingyuetan Ski Resort close to the city or visit Songhua Hu and Changbaishan Ski Resorts.
2. Its Film Industry
Learn about the city's famous film industry at Changchun Movie Wonderland, which showcases special effects in film.
3. Hot Springs
Relax and unwind at Yulong Hot Spring Resort during your vacation in Changchun.
4. Its Attractions
Visit the Museum of the Imperial Palace of the Manchu State and learn about Changchun's history as the capital of a puppet state. It's also your chance to explore one of China's three remaining great Imperial palaces.
5. South Lake Park
Also known as Nanhu Park, this large lakeside space offers boating and water sports during the summer months, and acts as a natural skating rink in winter.
What to do in Changchun
1. A Powerful Manchurian Monument
Literally translated as the "Illegitimate Manchukuo Imperial Palace Museum", this impressive palace was the seat of government for Japanese-ruled Manchuria between 1932 and 1945. During their rule over the region, the Japanese installed the deposed emperor Pu Yi as a puppet in the palace, while real power was exercised elsewhere. But the modern day museum packs a powerful punch, leading visitors through the (harrowing) story of the conquest and Imperial rule, as well as the war and liberation. The luxuries enjoyed by Pu Yi are highlights, including a mini golf course and horse racing track, but the whole place is fascinating.
2. Exquisite Art And Crafts From Jilin's Past
Established in 1951, the Jilin Provincial Museum is a fitting storehouse for north-eastern China's historical treasures, and does a good job at telling the area's often troubled past. Located right at the heart of Changchun, on Renmin Street, it features some stunning paintings from the Song and Qing dynasties, elegant Yuan era drawings and sketches of plants from the Qing (Manchu) dynasty. Basically, it's a trove of wonderful artworks forming a neat counterpoint to attractions based around the 20th century. The ceramics and enamel-ware items are also a delight.
3. A Beautiful Confucian Comeback
A stunning Confucian temple, this site only dates back to the 2000s, although it's one of those Chinese locations that has an ancient, timeless feel. First built in 1872, it went through successive refits in the 1900s, and was expanded from a neighborhood temple into one of the largest in the north east, spreading over 10,000 square meters. However, the Cultural Revolution intervened, the temple was flattened, and all looked lost. No longer. The city has rebuilt Wen into its full glory, including its gardens, walls, bridges, and ponds. It's quite an achievement.
4. Big Screens And Creepy Zombies
If you're not familiar with the Chinese film industry, this spectacular attraction will set you straight. For years, Changchun has been the country's version of Hollywood, and still churns out special effects-laden blockbusters which rarely get wide scale attention in the west. This park is essentially Changchun's version of Universal Studios, with exciting movie-based rides, and areas like the "zombie hospital" where staff actually emerge from the shadows to terrify visitors on summer evenings. There's also a big screen that the park claims is the largest of its kind in the world.
5. An "Ice" Place To Spend The Afternoon
When you're a little fatigued by sight-seeing or just want to relax in a classically Chinese park, this green space in west-central Changchun is the place to head. Spread over 220 hectares, Nanhu is centered around a large lake with a forested island, and nature walks all around its edge. Expect plenty of cyclists in summer, while ice-skaters take to the pond when the winter freeze comes. Children's play areas and plenty of space for picnics make it somewhere most visitors spend at least a little time.
When to Visit Changchun
Winter is long in Changchun and the countryside is transformed into a snowy paradise from October to April. It's the ideal time to visit for skiing and snowboarding at some of China's top resorts. Plan a summer vacation for visits to the city's museums and for boating and picnics in the park.
How to Get to Changchun
Plane
Take an international flight to Shanghai and then board a domestic flight to Changchun Longjia International Airport (CGQ). The airport is 18.6 miles from the city center. A one-way ticket for one of the regular buses to People's Square costs ¥20-30, while the same trip by taxi costs ¥80.
Train
Fast trains from cities such as Beijing, Shanghai, and Harbin arrive at Changchun West Railway Station, while trains from all over China terminate at the Changchun Railway Station in the center of the city.
Car
Several major roads converge on the city including the Changchun-Harbin Expressway and the busy Changchun-Jilin North Highway.
Bus
Buses from Beijing, Shanghai, and other Chinese cities stop at the city's main long distance coach station on Renmin Road in the center of town.
Airlines serving Changchun
Show more
Where to Stay in Changchun
Book a room at one of the city's top hotels such as the Hyatt Regency Changchun or the Shangri-La Hotel. Good mid-range options include the South Lake Hotel and June Hotel Changchun.
Popular Neighborhoods in Changchun
Chaoyang - this city center neighborhood is where you'll find People's Square, South Lake Park, and some of Changchun's best hotels.
Luyuan - attractions in this central district include Northeast China's Culture Park hot springs and a wide range of local restaurants and diners.
Kuancheng - a busy urban area to the west of Chaoyang and home to the Museum of the Imperial Palace of the Manchu State.
Where to stay in popular areas of Changchun
Most booked hotels in Changchun
How to Get Around Changchun
Public Transportation
Changchun is well served by buses. Although most destinations are in Chinese, useful routes for tourists include the number 80 circular route via Hongqi Street, Chongqing Road, and Guilin Road, which stops at the train station and the zoo, or the 306, which goes from north to south on Renmin Road between the station and Changchun University. The standard fare is ¥1. There is also a tram line and a light rail system.
Taxi
Taxis are available at the airport and stations and at the city's main tourist sites. You'll pay ¥37 for a five-mile trip during the day.
Car
Only Chinese license holders can drive in the country. However, you can rent a car and local driver from ¥200-400 per day.
The Cost of Living in Changchun
Shopping Streets
Visit People's Square for the city's biggest selection of clothing shops and department stores, or find your favorite brands in the Charter Shopping Center.
Groceries and Other
Look for branches of City Supermarket or Carrefour where you'll pay ¥15 for a dozen large eggs.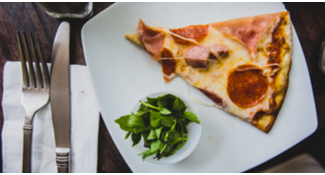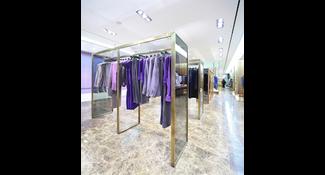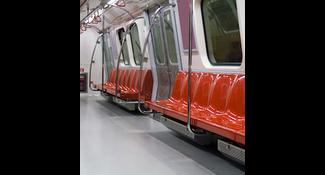 Single public transport ticket
$0.14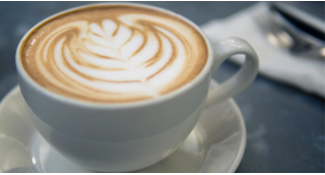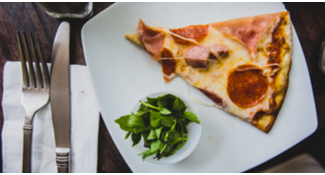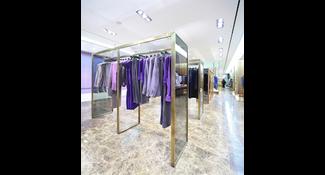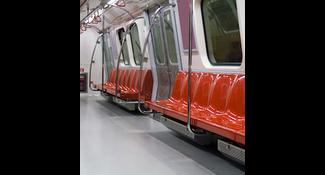 Single public transport ticket
$0.14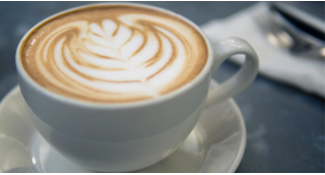 Where to Eat in Changchun
Book a table at ZhangChun San Yu ZhuYuan (Zhuo Zhan) for delicious Chinese cuisine, or try the popular Jello Factory if you yearn for a taste of home. Lunch costs just ¥16 in a basic diner, while dinner is ¥198 in one of the city's best restaurants.