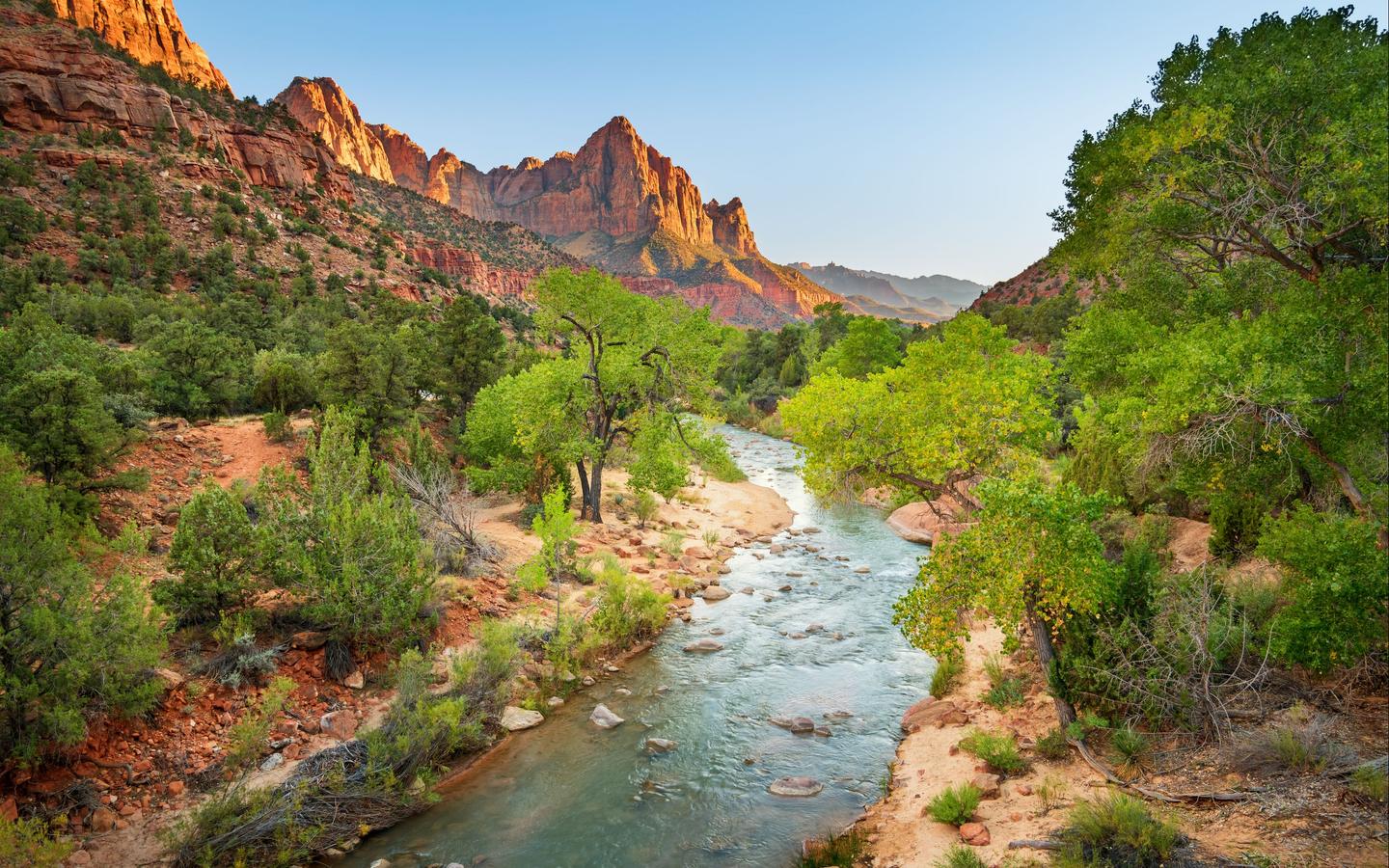 Where to stay in New Harmony?
Our Heatmaps tool will help you find the perfect place to stay in New Harmony by showing you how close hotel options are to major activities
1
9.8 Excellent (48 reviews)
10.0 Excellent
Pros: Amazing place, nice suite, outstanding hospitality and views, tasty breakfast!
10.0 Excellent
Pros: Harmony Belle is THE BEST place to stay if you visit Zion's kolob Canyon or plan to hike Kanarra Falls. Paula and Rob were friendly and generous consummate hosts who instantly made us feel at home at their beautiful place. The attractiveness of the outside landscaping was only superseded by the interesting very tasteful decor inside their spacious home in a scenic secluded area. The pictures online did not do it justice. How relaxing it was to grill out our dinner on their balcony porch overlooking the mountains of kolob Canyon as we watched the sunset. During our stay we enjoyed interesting conversations with Paula and Rob and will always remember their kindness.
Cons: Unfortunately we could only stay two nights.
10.0 Excellent
Pros: Great views with peace and quiet in the country!!
Cons: Nothing
10.0 Excellent
Pros: Very nice house and guest area with some luxury finishes rarely encountered in room/house rentals. Friendly and interesting hosts we enjoyed chatting with over a tasty breakfast. We liked the rural drive after leaving the highway. Definitely exceeded expectations and a terrific value for money. There is little or no retail or food services in the area but a fabulous option if you don't need that during your stay.
Cons: Nothing negative to say about house or hosts. Attractive rural location with little or no food/retail nearby.
10.0 Excellent
Pros: The breakfasts were great, Rob and Paula are warm and welcoming. Our room was comfortable and had everything we needed. Our stay was perfect! The view of The Kolob is magnificent! This is one of the best B&B stays we have experienced.
10.0 Excellent
Pros: We loved the quiet, private setting of the property. Our room was spacious and had all the comforts of home. The views and setting were wonderful. Staying here was a highlight of our trip. Our hosts were friendly, welcoming and attentive to our needs. We hope to stay again.
10.0 Excellent
Pros: Very large home. Spotless. Great hosts.
Cons: Gravel roads leading up to home
10.0 Excellent
Pros: Harmony Belle is a gem! We loved staying here. Paula and Rob are great hosts. The space was very comfortable, and the perfect place to stay as a jumping off point for exploring the Kolob Canyons region of Zion. We plan to stay at Harmony Belle whenever we pass through this way.
10.0 Excellent
Pros: Paula and Rob are very nice and generous, and the location is beautiful. It would be ideal if you had a few days to stay. The Kolob Canyon (kind of like an annex part of Zion National Park) is an exit away, while the Zion Park proper is a bit further. This is the place if you want somewhere beautiful, good value, and a bit off the beaten path as a base to explore the park. We saw lots of deer and different birds on or near the property. The accommodations are excellent, and you can watch movies at night. I did not want to leave!
10.0 Excellent
Pros: This was my favorite place we stayed on our 12 day trip. Paula was so nice, welcoming and helpful. Our room was wonderful. Very clean and nicely decorated. The bed was SO comfortable. I could've slept all day. The comforter was fluffy and warm, the sheets were the softest i'd felt and made me feel like home. We always have our ceiling fan running at home to circulate air through the night, and they had a ceiling fan right over the bed so it was so nice. It literally felt like home for a night. The bathroom was large and clean, and Paula had even left Pantene shampoo and conditioner for our use in the shower. It was such a nice stay. I definitely plan to stay here again if we are out this way in the future.
Cons: Nothing! It was great.
All hotels in New Harmony