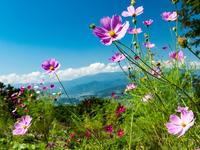 How much does a hotel in Shinano cost?
Best prices found by KAYAK users in the past 24 hours.
Where to stay in Shinano?
Our Heatmaps tool will help you find the perfect place to stay in Shinano by showing you how close hotel options are to major activities
Best rooms in Shinano
1
With a stay at Hotel Tangram in Shinano, you'll be a 5-minute drive from Madarao Kogen Ski Resort and 10 minutes from Myoko Kogen. Featured amenities include complimentary newspapers in the lobby, a 24-hour front desk, and luggage storage. Free self parking is available onsite.
6.3 Good
Pros: The hotel location in terms of the ski field is great as it is right outside. The room was spacious and comfortable
Cons: There were very few dining options and very strict times to eat. Staff would lie about food availability for example they would say there was a second serving of the buffet at 10am and when we came back they told us there were none. The only other option is the snack cafe which is not very healthy. Also, there is NO ATM anywhere near, yet, many of the places in the hotel only take cash, the bus to the town only takes coins which makes it really hard to enjoy your stay.
8.8 Excellent
Pros: Location
Cons: None
5.4 Okay
Pros: The room is very spacious. The view from our room is excellent, we can even catch a glimpse of the ski slopes. Breakfast buffet includes a wide variety of items, and some items do change on a daily basis.
Cons: The moldy smell in the room. The carpet is too worn out. The bathroom has not been cleaned properly (there is still a few strands of hair on the floor as well as balls of dust when we first entered the room, and stains on toilet seat and bowl). The sheer curtains are stuck to its railing on one side, it's not possible to get a full view from the large window. And plastic stools in the public bath area aren't very clean
5.4 Okay
Pros: skiing is its strength, snow activities for little ones is also available.
Cons: for skiers only, too remote for those looking to ski and enjoy village activities such as varied evening dining options or souvenir shopping. building is old and management could have someone who had better english skills. staff seemed unaware or unwilling to inform of transportation around area.
9.6 Excellent
Pros: Very relaxed and friendly
Cons: Not much
2
8.0 Excellent (217 reviews)
With a stay at Hotel Harvest MADARAO in Shinano, you'll be within a 15-minute drive of Myoko Kogen and Madarao Kogen Ski Resort. Featured amenities include a 24-hour front desk, luggage storage, and laundry facilities. Free self parking is available onsite.
7.9 Good
Pros: This hotel has a wide variety of amusements: nice swimming pool, 2 natural onsens, climbing site for kids. It is located very close to ski resort - about 50-100 meters.
Cons: The buffet type supper is a little bit overpriced and lacks desserts and fresh fruits.
3
9.0 Excellent (307 reviews)
When you stay at Guest House Lamp in Shinano, you'll be on the boardwalk, within a 15-minute drive of Myoko Kogen and Madarao Kogen Ski Resort. Featured amenities include dry cleaning/laundry services, luggage storage, and laundry facilities. Free self parking is available onsite.
8.8 Excellent
Pros: Location! So close to the lake. Pickup service and the breakfast!
Cons: Maybe that the diner kitchen was closed on monday and tuesday the exact days that we were there. But that was a minor in convinience!
9.0 Excellent
Pros: Great place great people
5.8 Okay
Pros: Restaruant food was good.
Cons: Air con broken in the middle of summer, staff didnt warn us in advance just let us discover it. When i mentioned about it they bought us extra blankets. Not sure how that was meant to help. I asked for an extra pillow and was refused, Staff member repeatedly counted guests 1,2,3 and counted pillows 1,2,3 and couldnt comprehend the concept of someone wanting an extra (i have a bad shoulder and sleep better with an extra pillow). Very rigid staff and rules, i wanted later checkout and shuttle to train but in the end didnt bother asking as i knew they would say no, Quite far from the main town. Website advertised kayaking but when we asked all the kayak had been booked by a large school group (two days in a row). I think guest should have priority. When i asked about other activities available (by outside sources) they were relectant to get involved or help. Food was great but when you order something like pork shoulder that all you get. No rice or vegetable, they have to be ordered separately, Grilled vegetable were very good. Craft beers are expensive but good.
8.8 Excellent
Pros: The staff as the guest house are great, always helped me when I wasn't sure what to do or how to get somewhere, big thanks to Miki and AK, was great chatting to them and getting to know them, made me feel very welcome. The decor is fantastic, felt so cosy. Breakfast here was delicious and great value, totally recommend it. The location is beautiful and peaceful, the lake is wonderful to just chill next to, it also has many options for those wanting to hike or if you want to do some water sports, they can help provide the equipment. Overall loved my time here, I wish I could of stayed longer at this guest house. I will definitely return at some point in the future.
Cons: It can be noisy when it's full of guests as the walls don't absorb the sound very well. Doors closing loudly and can be squeaky, off putting during the night when trying to sleep, these will be minor for some but as a light sleeper, it did make it a little difficult. The location is wonderful but at a cost, local transport to get around the area is very infrequent.
10.0 Excellent
Pros: Awesome house in forest surrounding lake. Friendly staff and free parking. Clean. You can walk from the accommodation on a loop around the magical lake and impressive forest.
8.8 Excellent
Pros: It's a lovely guesthouse with a café and restaurant inside with really delicious dishes. We had a private room with a bed, bathroom and shower was to share. The location is excellent, right at the Nojiri Lake. You can do lots of water activities or go hiking in the surrounding mountains. Unfortunately there was a lot of rain during our stay. That's why the sauna which you can book privately for 2 hours was a real pleasure. You get a free shuttle from Kohime station to the guesthouse which is very comfortable.
Cons: The café is not open the whole day. There weren't all activities available as promoted on the website. There was no yoga, no SUP yoga and no rafting due to the weather.
8.3 Excellent
Pros: Location was awesome. Rooms were basic but functional..staff were super friendy and helpful
Cons: Towel rental.
10.0 Excellent
Pros: LAMP was such a wonderful experience. It had the coziest vibe and was very kid friendly. We loved it!
9.6 Excellent
Pros: We were just super happy about this place. The staff is great and very thoughtful (for example with food allergies), they make you feel at home. The atmosphere of the Cafe is great and price/value wise this is one of the nicest places we've been to. Keep up the good work!
Cons: Since we didn't really want to spend money on extra travel costs (really low budget travellers), it wasn't the most ideal location for us. But on the other hand, the location is absolutely stunning and if you don't mind spending a little extra for transport, it's not really something to complain about.