We already told you that flights to Europe are significantly cheaper this year versus last. Even if you weren't dreaming of a European vacay, you may be thinking, that's great but where should I go? Here are 10 European cities to add to your must-visit list, whether you're a foodie, a sports fan, a culture vulture or a history buff.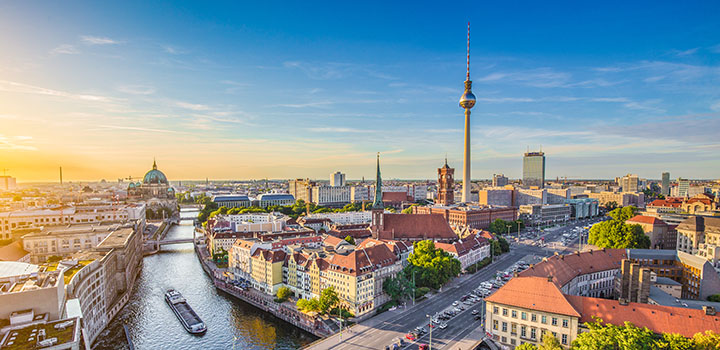 A city where the clubs never sleep: Berlin
Flights to TXL 19.6% cheaper than 2016
There are almost too many things going on in Berlin. From world-renowned clubs to an eclectic underground goth scene, from genre-defying art to a foodie smorgasbord – and we haven't even mentioned the abundance of cheap beer yet. If you haven't been yet then you are missing out. Feeling touristy? Break out the selfie stick at the famous Brandenburg Gate. Then, take a walk around as Berlin's sightseeing spots are mostly around the center of town. Looking to entertain your inner night owl? Clubs in Berlin don't shut down until the late-morning hours (sometimes, the party doesn't even start until 4am). Some spots to check out include ://about blank and OHM.
KAYAK Tip: Live a day like a true local, visit a Mauerpark on a Sunday for a bit of shopping, have a filling brunch at nearby Nalu Diner and finish it off with a beer outside one of the local Späti's (newsagents).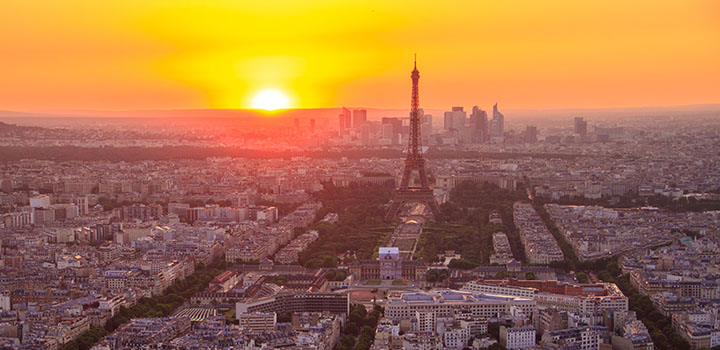 A city to fall in love with: Paris
Flights to CDG 34.9% cheaper than 2016
A thousand cheesy rom-coms can't be ignored: there's something intrinsically romantic about the City of Light. Paris has been preserved in our collective consciousness as a place to visit to have a life- (or love-) changing experience. Take the Basilica of St. Denis in Northern Paris, not only an architectural wonder but also the resting place of Marie Antoinette and King Louis XVI. Unless you go in the off-season, the Louvre and Eiffel Tower is best enjoyed late at night when it's a tad quieter, perhaps with a glass of wine from a nearby cafe.
KAYAK Tip: Have a wander around the Catacombs, underground tunnels lined with the skulls and bones of exhumed cemeteries. Not something every tourist does and a great anecdote for later.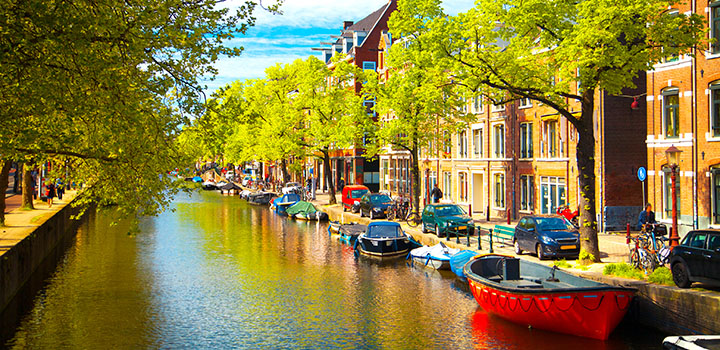 A city on the water: Amsterdam
Flights to AMS 36.3% cheaper than 2016
Amsterdam is one of those destinations that has something for everyone. If you're a cultural connoisseur, the Stedelijk Museum is a contemporary art heaven. If you're a history buff, the Ann Frank Huis is a powerful and solemn experience that you cannot miss. Foodie lovers will need to get down to Albert Cuyp on De Pijp for one of their famous markets filled with Dutch delicacies. And, well, some people might just want to get wasted and giggle in the red light district, which is a legit tourist pastime in Amsterdam – they don't judge.
KAYAK Tip: Grab a free Ferry to Noord NDSM from behind Amsterdam Central station to experience a unique part of Amsterdam. We recommend a drink at Noorderlicht – a cafe and bar in a greenhouse.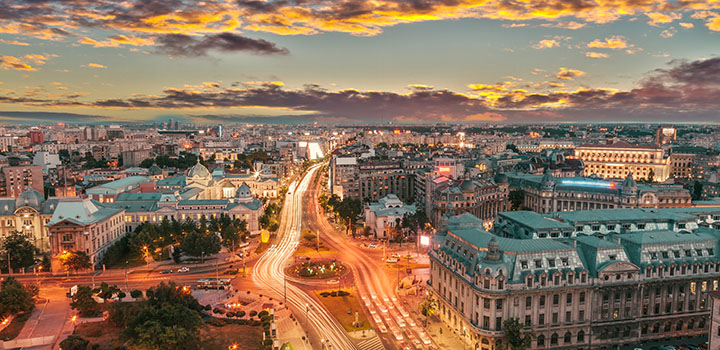 A city for the taking: Bucharest
Flights to OTP 24.1% cheaper than 2016
Despite being the capital of Romania, Bucharest is still considered a hidden gem for travellers. The architecture is simply breathtaking, the city center is a mishmash of medieval, neoclassical, and art nouveau buildings. This is, of course, is totally normal for the average citizen of Bucharest but most tourists will be walking the streets with eyes upwards. The Romanian Athenaeum, a concert hall, is a must-see and the site of many important Romanian events. After a day of cultural sightseeing retire to Club Control just north of the city center. It's the perfect place to dance until the wee hours.
KAYAK Tip: Check out Cărturești Carusel in Lipscani, a gorgeous bookstore that will inspire you to pick up a few tomes for your nightstand.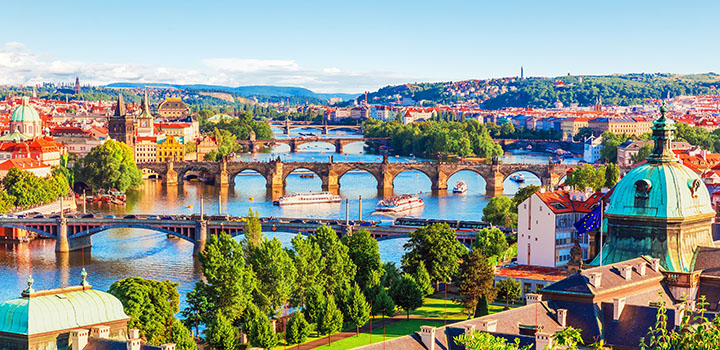 A city that's brewing: Prague
Flights to PRG 21% cheaper than 2016
With it's excellent beer, Michelin-star restaurants and huge nightlife scene, it's obvious why Prague consistently comes up as a top European destination. However, it's the relaxed vibe and friendly people that will have you coming back to Prague again and again. Downtown, you have the largest ancient castle in the world, Prague Castle, dominating the skyline. Also located in the city's center is the Prague astronomical clock, the oldest medieval clock that's still operating.
KAYAK Tip: After the veritable feast of cultural delights then it's time to gorge yourself on some good beer and some food. Pick up some crafty treats from Beer Geek Bottle Shop before heading to Ristorante Pagana for some delicious Italian fare.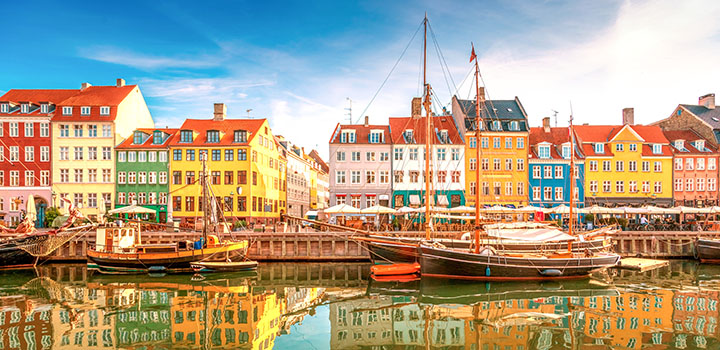 A city that feels like home: Copenhagen
Flights to CPH 22.6% cheaper than 2016
Copenhagen is Denmark's crown jewel. Just take a walk around Tivoli Gardens, one of the oldest amusement parks in the world, to experience the glory of vintage kitsch mixed with chic Danish style. Want to do something more authentic? Visit Freetown Christiana, an autonomous neighborhood within the city of Copenhagen where there's no cars, a chill vibe, and plenty of vegan food and music wherever you go.
KAYAK Tip: If you plan on traveling around and hitting up a lot of museums, then get a Copenhagen Card. It gives you free transport throughout the city and gets you into over 79 attractions without paying admission.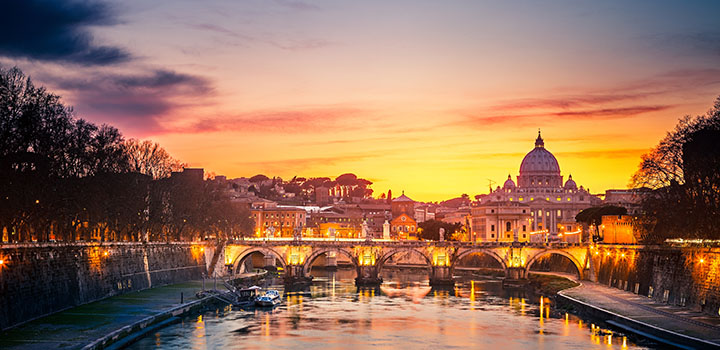 A city of stars: Rome
Flights to FCO 24.3% cheaper than 2016
In the 1950's and 60's, Rome was at the center of the Hollywood film industry (Roman Holiday anyone?). Nearly 70 years later, Rome is still the holiday destination of choice for many people for it's romantic and relaxed atmosphere. Neoclassical buildings dot crowded streets, housing some of the most beautiful works of art anywhere in the western world. Rome can get crowded in the busy season, so head to the Villa Borghese gardens for a bit of peace and quiet. This sensational green space contains a replica of Shakespeare's Globe Theatre.
KAYAK Tip: Food in the center of Rome can be expensive and targeted at tourists. Head to Pasta Chef – Street Food, a local favorite serving authentic and cheap pasta in the heart of Rome.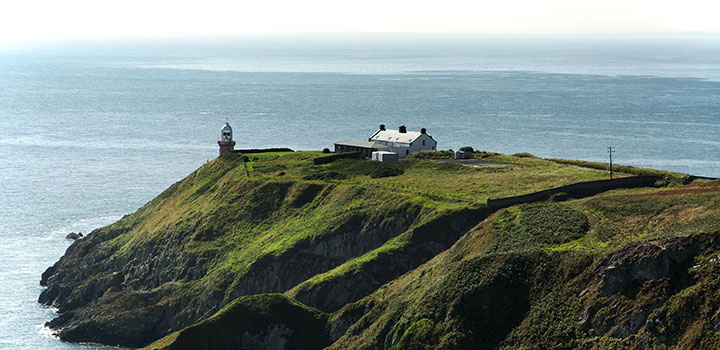 A city of renewal: Dublin
Flights to DUB 10.4% cheaper than 2016
You're in luck: Dublin has emerged as a booming cultural center for all of Europe, so why not take advantage of it. Kick off the day in stereotypical fashion and wander around Grafton Street to watch some of the buskers play modern or traditional Irish music. Lunchtime = pub-time, right? The Brazen Head is the oldest pub in Ireland, built in 1198. After you've quenched your thirst, do something cultural. Trinity College is a must-see, especially the famed Long Room in the main library. As the largest library in Ireland, it's a stunning sight.
KAYAK Tip: The city is foodie heaven. If you want traditional beef and ale pies, Dublin's got that in spades. Delve a bit deeper to find the best Indian, Chinese and French restaurants. We recommend The Little Kitchen for some contemporary European dishes.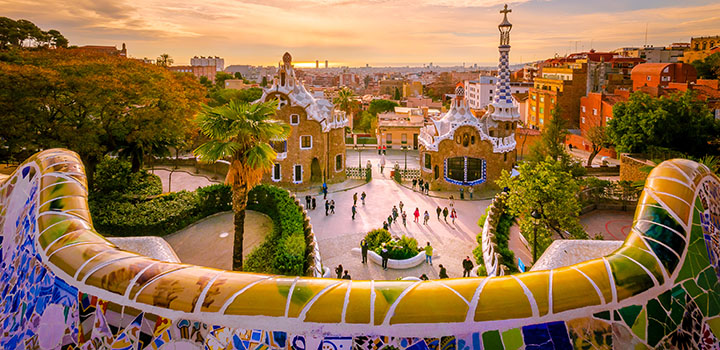 A city of siesta and sport: Barcelona
Flights to BCN 30.6% cheaper than 2016
If you asked 10 people, "what did you like about Barcelona?" chances are you'd get 10 different answers. Visit the iconic La Sagrada Família, a true bucket-list item; there is nothing that will prepare you for this Gothic masterpiece. Experience the colourful hustle and bustle of Spanish life with a walk down La Rambla, a mix of theatres, bars, shops and ever-present street musicians. If you need some peace and quiet afterwards, head to Parc del Laberint d'Horta (Labyrinth Gardens), named after the large maze within it. A great place to get lost for an afternoon.
KAYAK Tip: Barcelona is obviously a great place to eat but an influx of tourists means some places can get very busy or can be a tad overpriced. When it comes to affordable seafood, La Paradeta has a few locations that serve the freshest seafood around.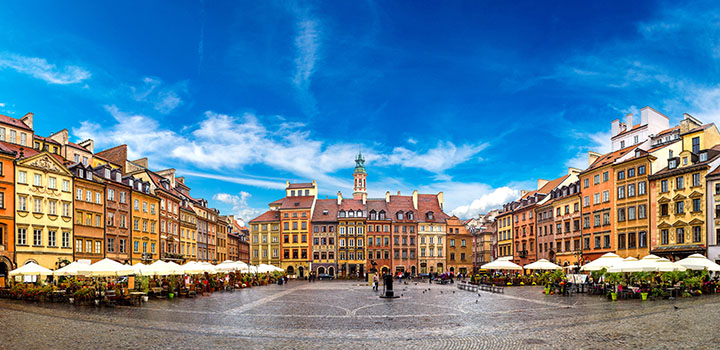 A city where history is under your feet: Warsaw
Flights to WAW 7.7% cheaper than 2016
Warsaw's varied and tumultuous history has made it into one of the most architecturally diverse and historically rich modern European cities. Oh, and of course, it has excellent, moderately-priced beer. Start at the Warsaw Rising Museum, a look into the tragic uprising against Germany in 1944 and a peek into the landscape of Warsaw today. Then, pop over to the Warsaw Barbican between Old and New Town, one of the last remaining relics of the fortification of the city. After that, visit the Palace of Culture and Science, a building with Soviet and American art-deco style. Take a ride up its elevator for a spectacular view.
KAYAK Tip: Treat yourself to a beer (or five) after a long day of seeing the sights. PiwPaw is a mecca for craft beer enthusiasts who want a wide, wide selection of brews.
Prices correct as of Thursday, July 27, 2:05 pm UTC. Flight prices are based on the cheapest round-trip ticket found within the last 72 hours by a KAYAK user originating in Canada. Hotel prices based on a double-occupancy room for check in: Thursday, July 27 until check-out: Friday, July 28, unless otherwise stated.  Prices, availability, and cancellation policies may vary.  Please check actual provider policies before making a reservation. Percentage decrease in price is based on median airfares conducted from KAYAK US and is intended to be used as a guide. Travel dates are April 1, 2017 – September 4, 2017, and search dates are February 15, 2015 – March 15, 2017.   Average difference in median prices among the top 50 most searched European cities – a 17.9% decrease in fares this year compared to last year.
Header Image Attribution: FotoDruk.pl/Shutterstock.com