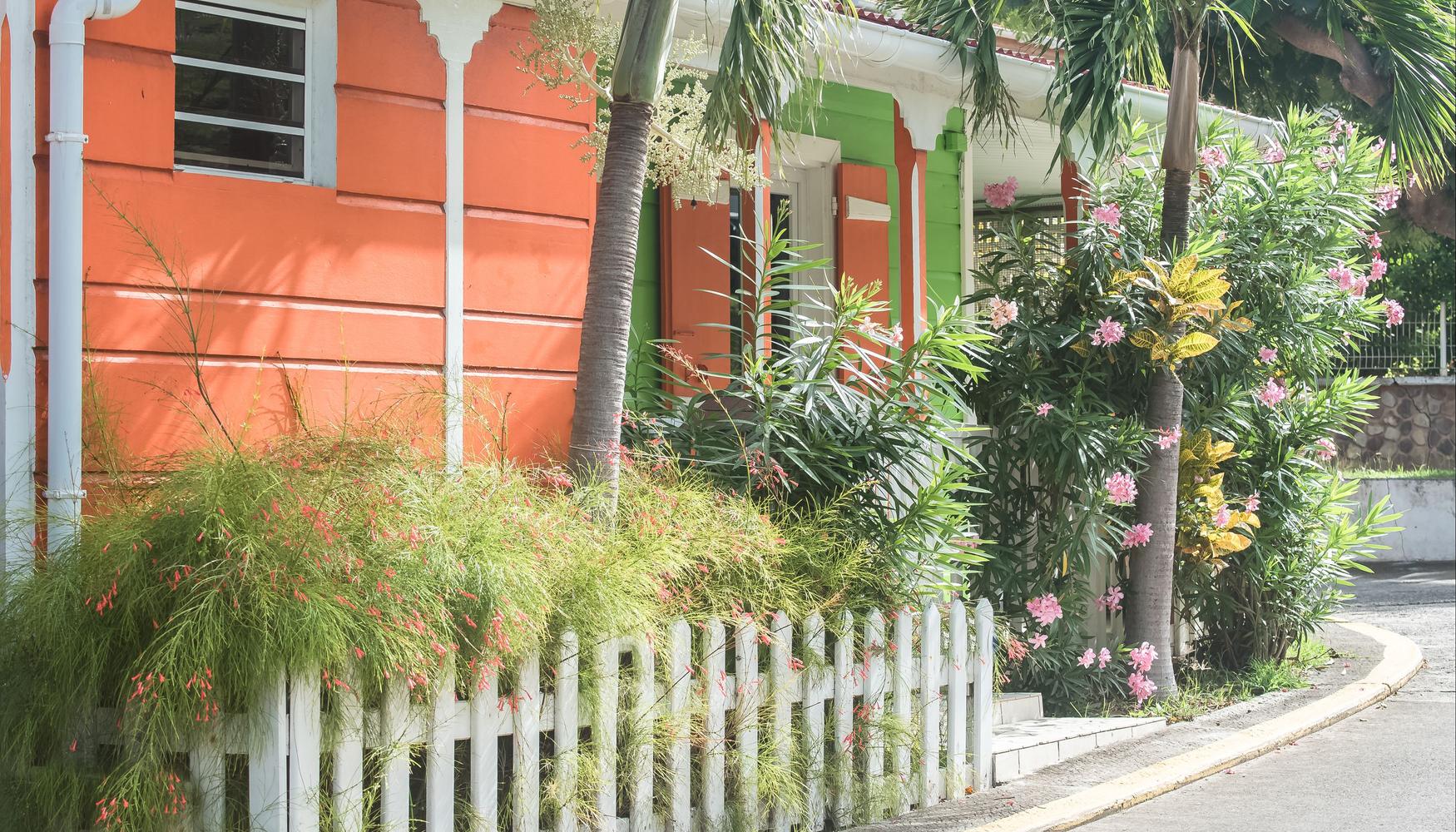 Guadeloupe vacation information
| | |
| --- | --- |
| Top vacation (Flight+Hotel) | $439 |
| Family vacation (Flight+Hotel) | $413 |
| Romantic vacation (Flight+Hotel) | $627 |
| Budget vacation (Flight+Hotel) | $686 |
Why should you book a vacation package to Guadeloupe?
Guadeloupe vacation packages are a great way to enjoy everything this Caribbean island has to offer. When you combine accommodation, car hire and flights, you can radically cut the cost of vacations, leaving the balance to be spent on things that really matter.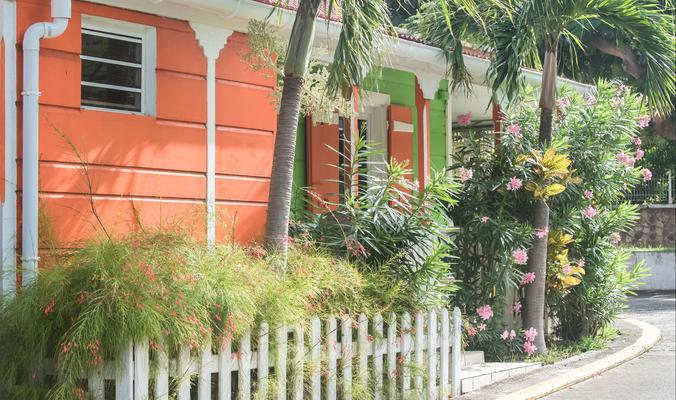 And with attractions like the Memorial ACTe slavery museum, superb French-Caribbean fusion eateries, and all manner of beach activities available, that extra spending money can come in really handy.
When should you book a vacation package to Guadeloupe?
You might want to avoid Guadeloupe's hurricane season, which lasts from June to November. March and April or November and December are the best times to go, mixing great weather with lower hotel rates than peak season (late December to March).
Where should you stay in Guadeloupe during your vacation?
For any vacation type in Guadeloupe:
Langley Resort Fort Royal is a good all-round accommodation option, with a convenient beachfront location in the popular Deshaies resort. Water sports like windsurfing are available, there's a kids club and a superb restaurant - and airport shuttles get there in one hour.
Le Cocoteraie in Saint-François is another hotel which suits almost any kind of visitor, with a massage room, sailing facilities, a large outdoor pool and fine French food at La Varangue restaurant. And it's only around 20 miles from the airport, making transfers relatively quick.
For family vacations in Guadeloupe:
Le Gosier's Auberge de la Vieille Tour should satisfy the vacation needs of most families. There's a beach next door with excellent snorkeling, an outdoor pool and terrace and even an indoor tennis court - so activities are taken care of. Airport transfers take 15 minutes by taxi.
Another Le Gosier favorite, the Hôtel La Maison Créole offers a beautiful tropical garden, with a large pool, healthy breakfasts and easy access to local beaches and attractions such as the family-friendly Gosier Aquarium. It's also only 20 mins from Point a Pitre International Airport.
For romantic vacations in Guadeloupe:
Le Rayon Vert in Deshaies is a romantic gem, with a sociable poolside bar and private balconies, and guest lodges which come with flat screen TVs, excellent wi-fi access and terraces where breakfast can be served within sight of the sea. Taxis from the airport take around 50 mins.
The Habitation Grande Anse is another standout in Deshaies that couples will love. Facing directly onto a gorgeous tropical beach and set in secluded forest gardens, it offers a range of apartment sizes and fine global cuisine at Le Papillon restaurant. Expect taxis from the airport to take 50-60 mins.
For luxury vacations in Guadeloupe:
If luxury is your priority, give La Toubana Hotel & Spa a try. Located in Le Gosier, this beach hotel has its own exclusive beach, can hook visitors up with all kinds of water sports, has a relaxing spa and serves dazzling cuisine at its two restaurants. Point-a-Pitre International Airport is 20 mins away by road.
The Mahogany Hotel Residence & Spa is another upscale option in the resort of Le Gosier. This time, the luxury experience extends to children, with a vibrant kids club available. And with spas and three restaurants for adults, everyone can enjoy their vacation in style. Airport taxis take around 20 mins.
For budget vacations in Guadeloupe:
Le Gosier isn't only for luxury travelers. The Canella Beach Hotel offers low cost, comfortable accommodation in the popular resort and packs in a spa, private beach (with volleyball courts), a kids' club and three restaurants. Expect a 20 minute taxi ride from the airport.
Located in the urban center of Pointe-à-Pitre, Saint-John Perse allows budget travelers to get to the heart of modern Guadeloupe, but is still within a few minutes of fine beaches. It offers a comfortable stay, good food and a warm welcome, and isn't more than 15-20 mins from the airport.