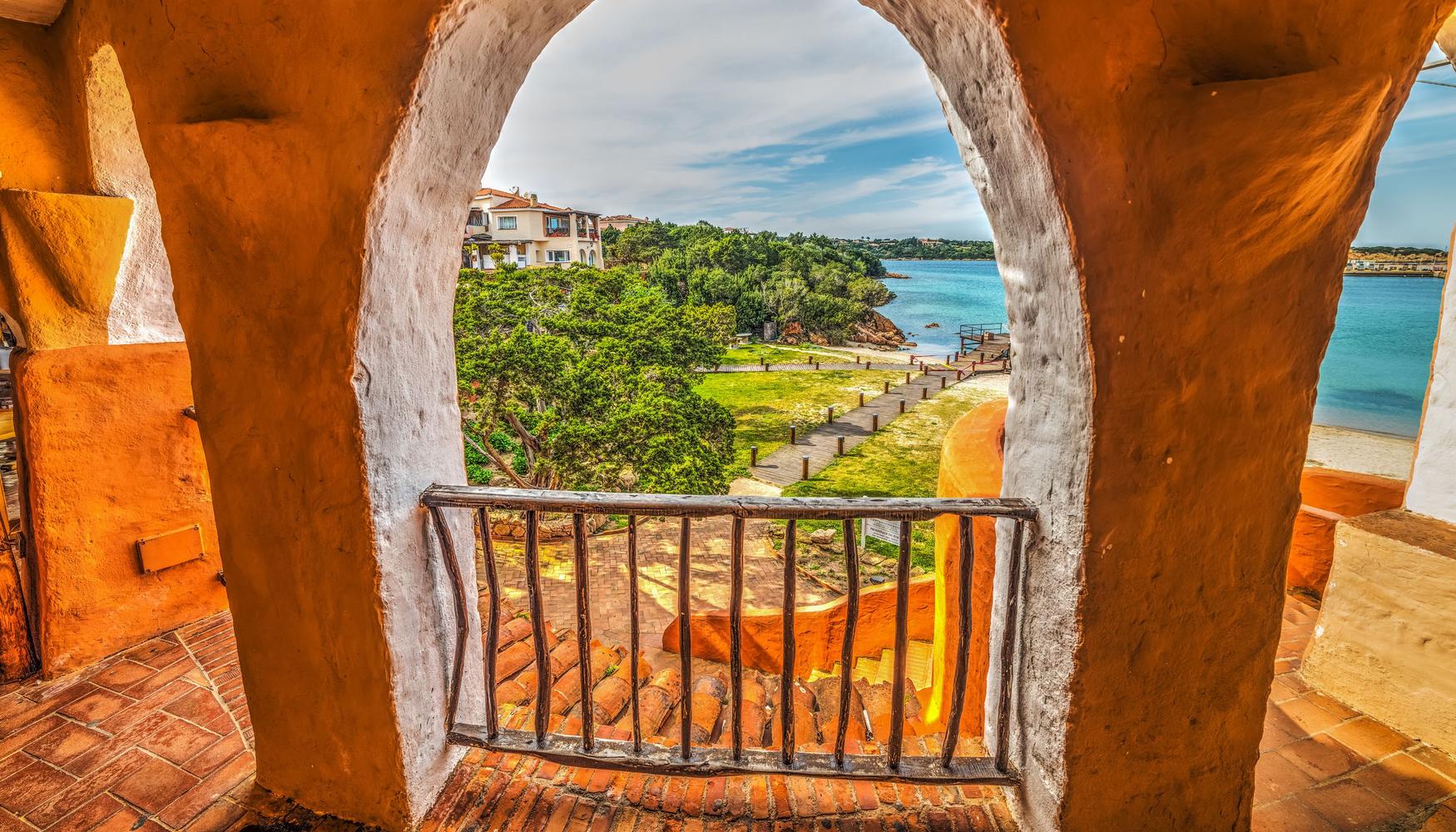 Sardinia vacation information
| | |
| --- | --- |
| Top vacation (Flight+Hotel) | $749 |
| Family vacation (Flight+Hotel) | $660 |
| Romantic vacation (Flight+Hotel) | $852 |
| Luxury vacation (Flight+Hotel) | $1,259 |
| Budget vacation (Flight+Hotel) | $517 |
Why should you book a vacation package to Sardinia?
One of the Mediterranean's most beautiful and enticing islands, Sardinia offers something for all types of traveler. There's enough all-inclusive beach resorts and water parks to keep families happy, divine food and secluded beaches for couples, and intriguing towns that will delight urban explorers.
With a package holiday, you can cut the cost of enjoying the upmarket Costa Smeralda, find somewhere affordable within reach of the Maddalena Islands, or be close to medieval gems like Sassari or the capital, Cagliari.
When should you book a vacation package to Sardinia?
Sardinia's peak holiday season tends to run from late June to the middle of September. April, May and October tend to offer fine weather (and the benefit of some gorgeous flowers in spring). February can be an offbeat time to go, with hardly any crowds and spectacular equestrian displays during the island's carnival celebrations.
Where should you stay in Sardinia during your vacation?
For any vacation type in Sardinia:
The Hotel Le Palme in Porto Cervo is one of the best value hotels on the Costa Smeralda, with its attractive palm fringed setting, seawater pool and proximity to the beach. It's around 20 miles from Olbia Airport via Highway 125.
The laid-back Hotel Corbezzoli is a stone's throw from Porto Ottiolu's superb beach in northwest Sardinia and is another all-round winner thanks to its poolside cocktail bar, free parking and large grounds. Again, it's around 20 miles from Olbia by road.
For family vacations in Sardinia:
Costa Rei's Villa Rei Sole is one of Sardinia's finest family hotels, offering spacious self-catering villa accommodation close to the beach and boasting a quiet, but not too isolated location. Cagliari Airport is around 50 miles away via the SS125 highway.
The 4-star Hotel La Conchiglia in Cala Gonone has a stunning location overlooking the Orosei Gulf. The highly rated restaurant, canoeing excursions and nearby coastal scenery makes it ideal for families. It's about 90 mins drive from Olbia on the SS125.
For romantic vacations in Sardinia:
Close to the mysterious ancient ruins at Nora, the Hotel Costa dei Fiori is the perfect romantic bolthole. Rooms tend to have sublime views from their balconies, secluded beaches aren't far away and everything is furnished beautifully. It's also just 25 miles drive from Cagliari Airport.
The Country Hotel Vessus offers an upscale retreat in rural Sardinia. This renovated manor nestles in picturesque olive groves and is an atmospheric, friendly family-run option with comfortable rooms. Very close to the beautiful city of Alghero, the hotel can easily be reached from Alghero Airport via the SS291.
For luxury vacations in Sardinia:
Possibly Sardinia's premier luxury retreat, Arbatax Monte Turri overlooks a breathtaking private beach (accessible via clear glass elevators), as well as a relaxation spa and easy access to the unspoiled Bellavista peninsula. Airport transfers are available from both Cagliari and Olbia.
Cagliari's plushest hotel, the Regina Margherita is right at the heart of this mesmerizing city. Next to the bustling Via Roma, home to most of Cagliari's boutiques and fine dining options, it's a short walk from the port and the Castello. Even better, it's only 10 mins from the airport by taxi.
For budget vacations in Sardinia:
The ideal base for exploring the natural beauty and beaches of the Ogliastra region, the Hotel Santa Maria in southeastern Sardinia is a budget gem. Wreck diving or free climbing excursions can be booked with ease, as well as boat trips around the coast. Airport transfers can be arranged, but it's an easy drive along the SS125 from Cagliari.
Just outside the appealing ancient town of Bosa, the Mannu Hotel is another outstanding affordable option, with a popular traditional Sardinian restaurant (check out the suckling pig) and a convenient location around an hour's drive from Alghero Airport.
Other destinations in Italy
Other popular destinations