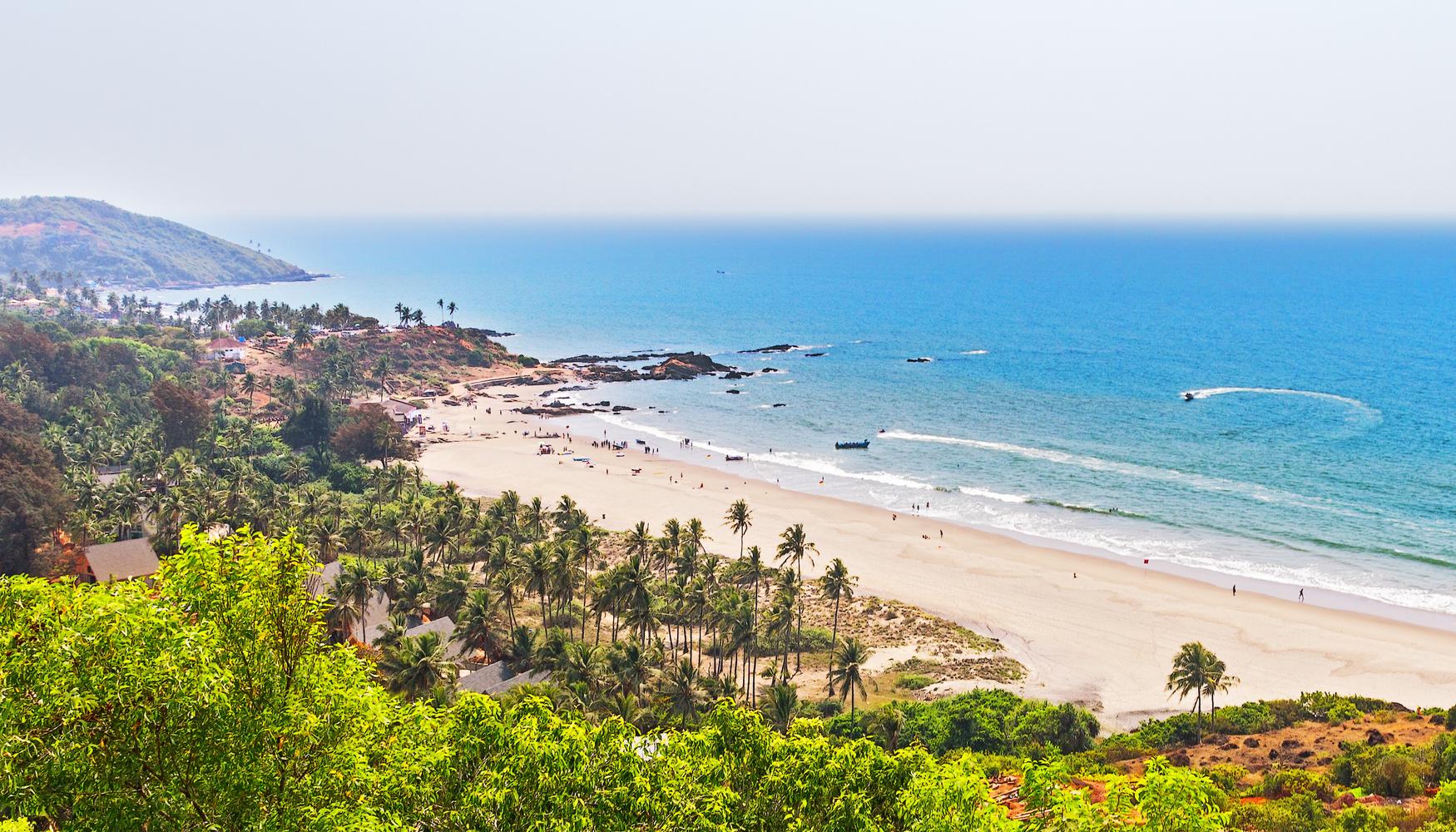 Goa vacation information
| | |
| --- | --- |
| Top vacation (Flight+Hotel) | $718 |
| Family vacation (Flight+Hotel) | $718 |
| Romantic vacation (Flight+Hotel) | $946 |
| Luxury vacation (Flight+Hotel) | $893 |
| Budget vacation (Flight+Hotel) | $575 |
Why should you book a vacation package to Goa?
Goa has it all - exotic architecture, a fascinating history entwining almost every major religion, sublime beaches, world-famous nightlife, and a unique cuisine which surprises many people who thought they knew everything about Indian food.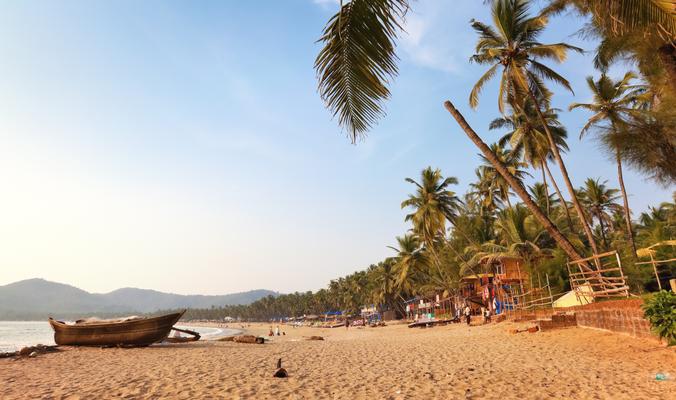 The problem is, because there's so much to do, costs can rise. So why not explore the options for Goa vacation packages? With these package deals in Goa, you can add together your accommodation, vehicle hire and flight costs, reducing the total bill and saving time.
When should you book a vacation package to Goa?
The most popular time to visit Goa is between November and February when the temperatures are in the 80s and 90s, and rain is rare. However, this season brings peak prices. March can see some hotel bargains, and June is a fun time to go, as Goans welcome the monsoon with lavish celebrations.
Where should you stay in Goa during your vacation?
For any vacation type in Goa:
Whether you're a couple or a family, the Crown Goa fits the bill. This Panaji hotel is close to the city's cathedral, has a beauty spa, pools, a fine restaurant and even a casino for evening entertainment. Taxis from Dabolim Airport take just under half an hour.
The Park Hyatt Goa Resort is also an all-round winner, catering for almost any kind of visitor. An Ayurvedic medicine center helps guests take it easy, as do the sprawling palm studded grounds and Portuguese colonial era architecture. Transfers from the airport take 15-20 mins.
For family vacations in Goa:
Cidade de Goa never lets families down. Situated just outside Panaji, the hotel is set in a 40 acre plot, leading down to a picturesque private beach. Club Kidade also makes even the youngest guests feel right at home. Taxis from Dabolim Airport get there in 40 mins.
For beach lovers, nothing beats the Kenilworth Beach Resort & Spa. Very close to Arossim's popular beach, it has pools for adults and kids, an on-site spa, and spacious rooms with cribs available if needed. Dabolim is just 6 miles away, so transfers are very quick.
For romantic vacations in Goa:
The Goa Marriott Resort and Spa is heaven for couples seeking a Goan refuge, being close to lively night spots such as the Casino Carnival, offering a range of beautifully furnished rooms and boasting an ocean-front location. And it's just 30 mins from the airport by taxi.
Radisson's Country Inn & Suites lets couples stay in luxurious suites, offers a wide range of delicious international cuisine and the ideal place to toast your vacation on the rooftop terrace. Taxis from Dabolim Airport take 40 mins.
For luxury vacations in Goa:
If pure luxury is what you need, the Vivanta by Taj is absolutely ideal. Located near central Panaji, the Vivanta offers perks like iPod docks by every bed and specially designed "tempur-pedic" beds for a restful night's sleep. Expect airport transfers to take around 45 mins.
Nicknamed the "Valley of the Gods", Devasthali lives up to its billing, with a beautiful rustic setting, multiple pools, skilled spa staff, and huge rooms with kitchenettes as part of the layout. And all of this is only around 10 mins from the airport.
For budget vacations in Goa:
The Hawaii Comforts offers no-frills hostel-style accommodation in Panaji, but with extras like free wi-fi, a filling breakfast buffet, free parking and flat-screen TVs for all rooms - and it's 700 meters from Hawaii Beach as well. Taxis from the airport take around 30-40 mins.
If you're looking for a home away from home, you can book comfortable, affordable suites at the Fern Residency Miramar in the peaceful beachfront neighborhood of Caranzalem. Mixing the charm of a boutique hotel with the price of standard accommodation, the hotel is around 20 miles from Dabolim Airoport.
Other popular destinations