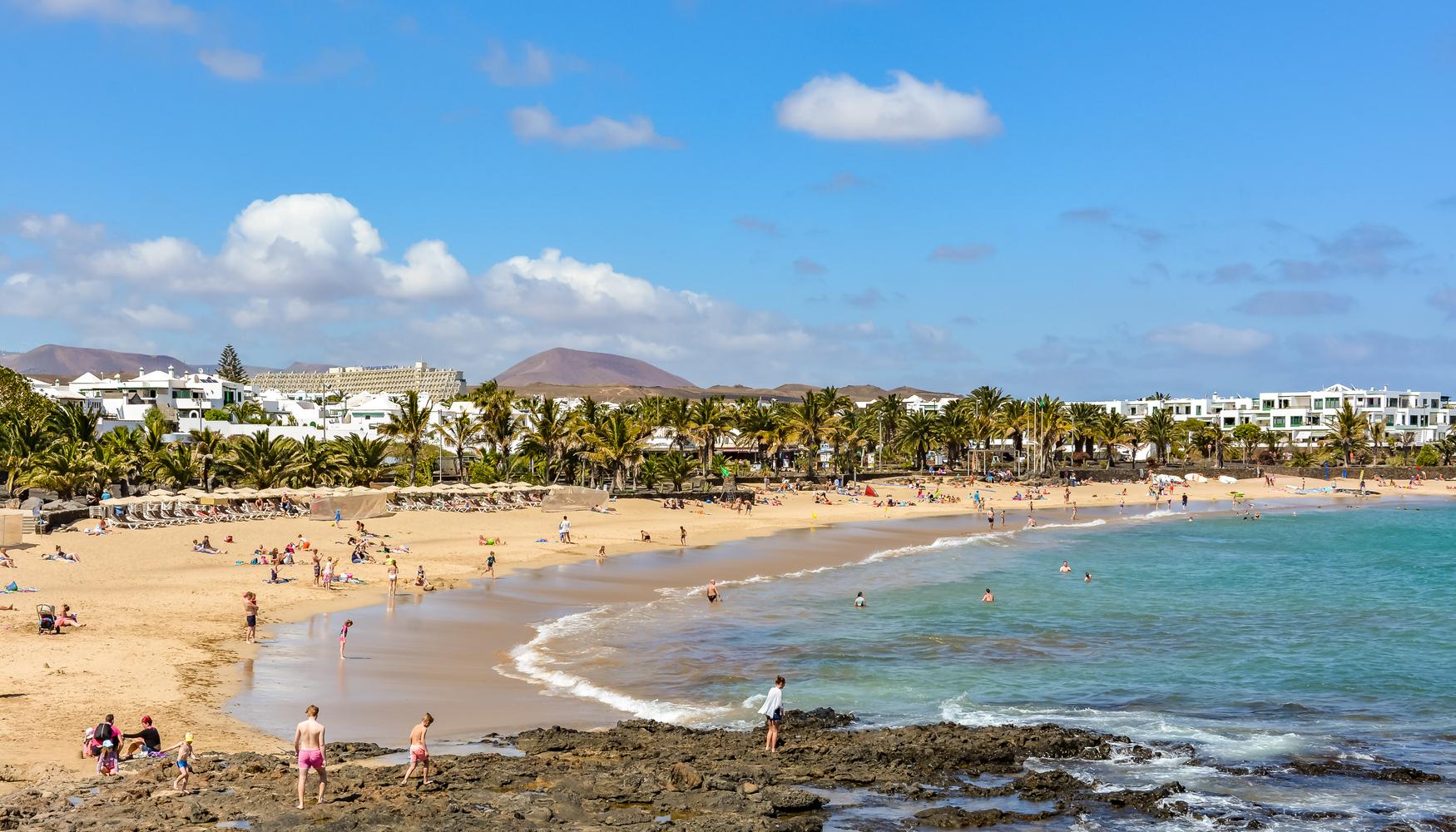 Why should you book a vacation package to Lanzarote?
The most northerly of the Canary Islands, Lanzarote is located 78 miles from the African coast. Surrounded by the Atlantic Ocean, the island is known for its dramatic scenery and unique attractions. Visit Timanfaya National Park and the Mountains of Fire; the volcanic plateau covers a quarter of Lanzarote and is little changed since it erupted in the 1730s. Surf, swim, or soak up the sun on the island's magnificent black sand beaches, take a closer look at local life at the Agricola Museum, or party till dawn in friendly bars and clubs. The choice is yours on Lanzarote.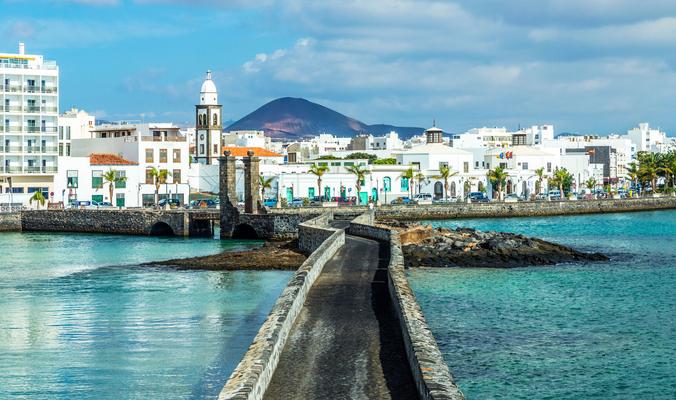 Have you heard about Lanzarote vacation packages? More travelers than ever are discovering that Lanzarote package deals can save them time and money. Instead of juggling dates to find flights that match your hotel reservations, just book your Lanzarote flight and hotel in one convenient step. Plus, by choosing Lanzarote travel deals, you'll be able to take advantage of the most attractive prices.
When should you book a vacation package to Lanzarote?
Any time is ideal for Lanzarote getaways. The island's subtropical desert climate makes it a popular winter sun destination as well as a summer vacation favorite. Choose Lanzarote packages during the winter months and you'll enjoy mild weather and fewer crowds. January is the coldest month although temperatures rarely drop below about 67°. Most people look for Lanzarote vacation deals for the summer season. Stretching from May to September, average temperatures are around 84° and the island's beaches, restaurants, and bars are all open.
Where should you stay in Lanzarote during your vacation?
For any vacation type in Lanzarote:
Seaside Los Jameos Playa is close to Los Pocillos beach and 6.8 miles from the 16th-century Castillo de San Gabriel. This friendly, seashore-themed Puerto del Carmen hotel can be reached by bus (61) or taxi from Lanzarote Airport.
Boasting three pools and a choice of restaurants, the sophisticated Occidental Lanzarote Mar is only 9.9 miles from the airport. The easiest way to complete your trip is by rental car or taxi.
For family vacations in Lanzarote:
The Hotel Rural Finca De La Florida is surrounded by vineyards and offers fabulous views of Timanfaya National Park. Kids will love the mini-golf, and outdoor pool. Take a taxi from Lanzarote Airport.
Choose the THB Flora for access to Lanzarote Golf Resort and Playa de los Pocillos. Families will enjoy the great location and the easy transfer by taxi from the airport.
For romantic vacations in Lanzarote:
The elegant Hotel Hesperia close to Puerto Calero town center is perfect for romantic Lanzarote getaways. Book your airport transfer in advance to arrive feeling relaxed and refreshed.
Barceló Teguise Beach is a romantic adults-only hotel close to the beach. The hotel has a buffet restaurant, sports bar, pools, and spa, and it's just a short taxi ride from Arrecife Airport.
For luxury vacations in Lanzarote:
The Princesa Yaiza Suite Hotel Resort is a luxury Moorish-style complex close to Rubicon Marina and 4.3 miles from Pechiguera Lighthouse. Facilities include a golf course, indoor and outdoor pools, and a spa. Book a private transfer to Yaiza from Lanzarote Airport.
A glamorous resort close to the Atlantic beaches and the Playa Blanca ferry terminal, the THB Sun Island welcomes couples, families, singles, and groups. Take a taxi to this stylish Las Palmas hotel from the airport.
For budget vacations in Lanzarote:
Searching for cheap Lanzarote vacation packages? You might like the Galeon Playa apartments and suites. The cheapest way to reach the hotel is by bus. Take the bus from Arrecife Airport to Arrecife Station and board the local bus for Costa Teguise.
Apartments La Penita Lanzarote offer clean, basic accommodation just nine minutes from the beach and 1.3 miles from the center of Puerto del Carmen. Take the 61 bus from Arrecife Airport to Puerto del Carmen.
Other destinations in Spain