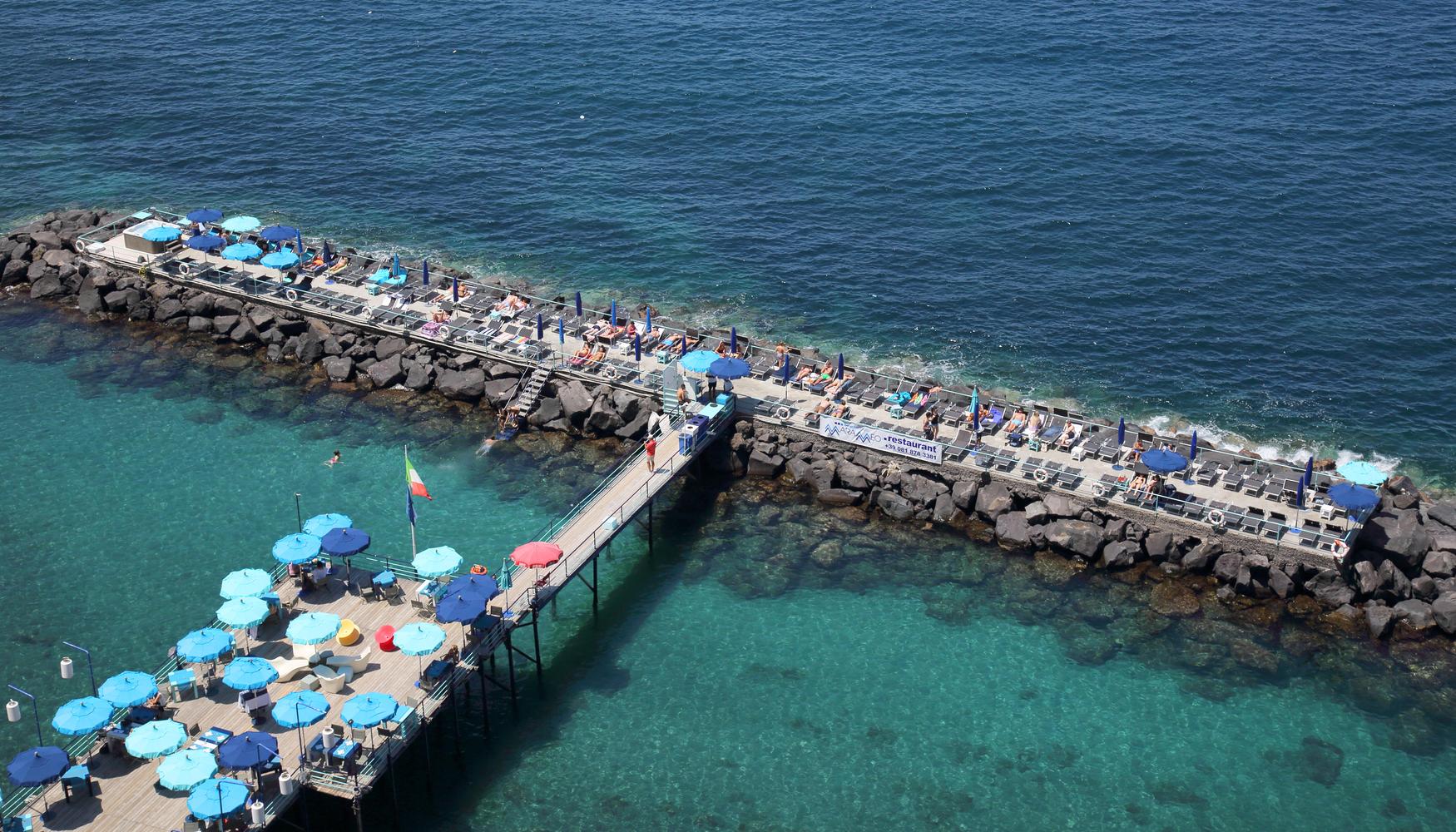 Sorrento vacation information
| | |
| --- | --- |
| Top vacation (Flight+Hotel) | $426 |
| Family vacation (Flight+Hotel) | $389 |
| Romantic vacation (Flight+Hotel) | $463 |
| Luxury vacation (Flight+Hotel) | $463 |
| Budget vacation (Flight+Hotel) | $737 |
Why should you book a vacation package to Sorrento?
Situated on Italy's beautiful Amalfi Coast and within striking distance of Pompeii, Capri and Naples, Sorrento offers a feast of activities, sights and experiences for visitors. From discovering Roman mosaics to cruising between photogenic fishing ports, it's a place that unfolds countless delights.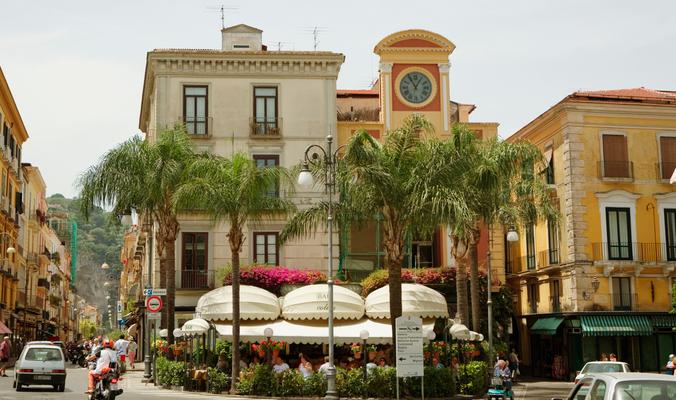 Of course, there's a catch. Enjoying Sorrento costs money. But if you book Sorrento vacation packages, that's not such a huge problem. By booking flights, hotels and vehicle hire together, you can slash the cost of your next southern Italian trip.
When should you book a vacation package to Sorrento?
Sorrento is a breathtaking spring destination, with the aroma of citrus in the air and warm, but not scorching, hot weather. Hotel rates can be nice and low in March and April as well, so it's probably the best time to go.
Where should you stay in Sorrento during your vacation?
For any vacation type in Sorrento:
Anyone can enjoy the elegant Hotel Antiche Mura, where the cafe serves up filling snacks, the massage spa is always on hand to de-stress visitors, and the port is a short walk away, making access to ferries easy. From the airport, just take the train to Garibaldi, then the Metro to Sorrento.
Another all-round favorite is the Hotel Villa Fiorita. Located in the hills above Sorrento, the Villa Fiorita commands fine views and serves customers well with its pool, restaurant and bars. Expect taxis from Naples Airport to take around an hour.
For family vacations in Sorrento:
The Hilton Sorrento Palace is perfect for families. 10 mins from the city center, it offers a Kids Club for younger guests, a floodlit tennis court and rooftop pool, as well as plenty of parking. Buses from Naples Airport take 90 mins, and taxis around 1 hour.
The Antico Casale Russo is another family gem. Located between Sorrento and Positano, it offers great access to the Amalfi Coast, wholesome food with ingredients from the family farm and a tranquil setting. It's about 35 miles from the airport.
For romantic vacations in Sorrento:
A superb boutique hotel in Sant'Agnello, the Hotel Mediterraneo pulls out all the stops for couples, offering premium bedding and slippers, sublime balcony views and a rooftop pool with views of Vesuvius. It's around 35 miles from the airport, and transfers can take 90 mins.
Capo La Gala Hotel & Spa is perfectly equipped for a romantic Italian adventure. Close to Tartaruga Beach, it has been furnished in a contemporary style and offers a full range of wellness services at the on-site spa. Taxis from the airport take around 50 minutes.
For luxury vacations in Sorrento:
Unadulterated luxury is on the agenda at the accomplished Hotel Delfino in Massa Lubrense. The hotel has its own marina (mega yacht owners, take note), a couple of gourmet restaurants and two outdoor pools. Airport shuttles can be provided on request as well.
The Art Hotel Gran Paradiso offers a boutique-style luxury experience. As the name indicates, design is a big deal for the owners, and every aspect of the hotel looks stunning. A spa, pools and beach bar round off a superb luxury option, which is 55 mins from the airport by taxi.
For budget vacations in Sorrento:
Deceptively luxurious for a hostel, the Ulisse Deluxe is a fine budget choice in Sorrento. After all, how many hostels have a high-class restaurant and spa, or flat screen TVs in every room? The Curreri bus service from Capodichino Airport takes just over an hour and stops right outside, while taxis take about an hour.
The Gran Hotel La Panoramica is a superb choice for families who need to save money. Located in beautiful Castellammare di Stabia, it's really handy for visiting Pompeii and has good links with the airport via the Circumvesuviana rail network. Alternatively, taxis from Capodichino take about an hour.