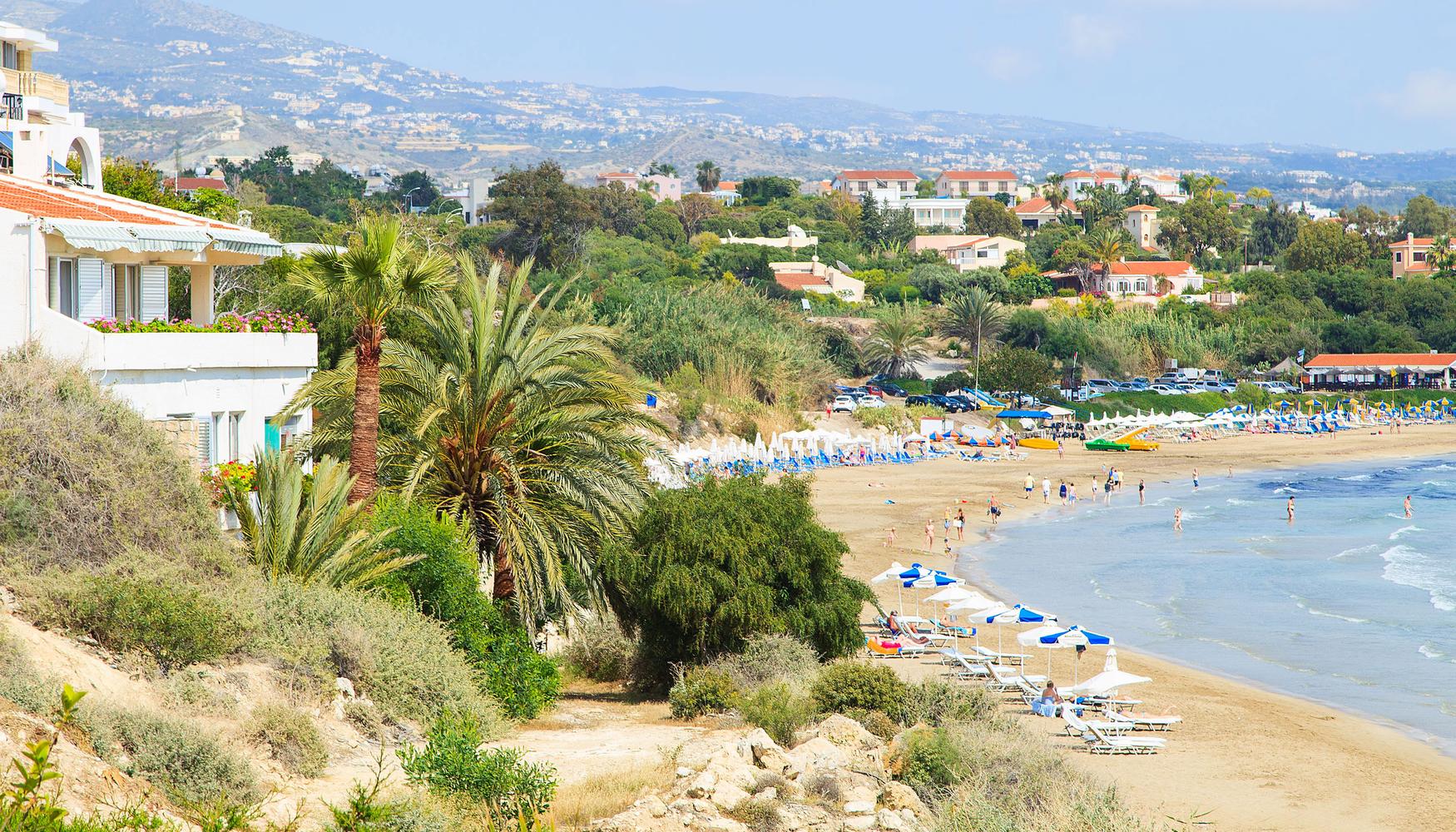 Paphos vacation information
| | |
| --- | --- |
| Top vacation (Flight+Hotel) | $3,146 |
| Family vacation (Flight+Hotel) | $3,220 |
| Romantic vacation (Flight+Hotel) | $2,851 |
| Luxury vacation (Flight+Hotel) | $2,928 |
Why should you book a vacation package to Paphos?
Hundreds of dollars in potential savings are available for savvy travellers who take advantage of vacation deals. There are inexpensive Paphos travel packages for family vacations, romantic travel, weekend getaways, and any other type of vacation.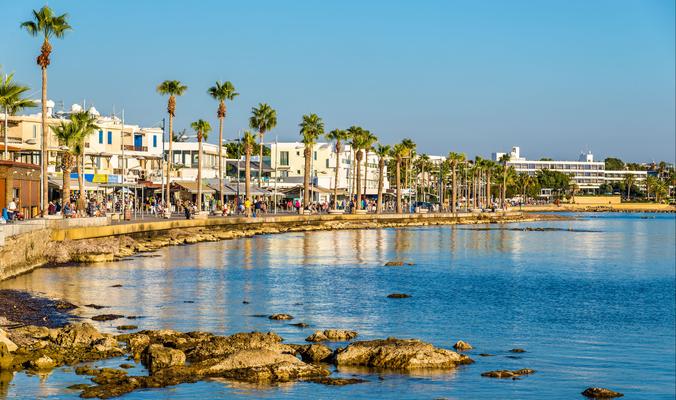 Situated on the southwest coast of Cyprus, Paphos boasts clear blue waters and year-round sun, extraordinary history, rich culture, great wine and food, and is one of the most stunning and untouched parts of the Mediterranean island. Populated since prehistory, this coastal city is home to Aphrodite, the Greek goddess of love and beauty. Take a tour and visit attractions such as the Akamas Peninsula, Paphos Archaeological Park, Aphrodite's Rock, Tombs of the Kings, Coral Bay, and other amazing places.
When should you book a vacation package to Paphos?
Most tourists head to Paphos between April and October. Given a choice, book a vacation package for September or October in order to avoid the sweltering August heat. If you're a nature lover, hiker, or cyclist, book your vacation package in the spring.
Where should you stay in Paphos during your vacation?
For any vacation type in Paphos:
Located on the seashore 3 miles from Kato Paphos, the Azia Resort and Spa is an elegant hotel surrounded by tropical gardens. It's an ideal venue for a relaxing break from your busy life. It has an outdoor pool, indoor pool, kids' pool, gym, and other great facilities. It also offers childcare and babysitting services to parents.
Situated next to the Tombs of the Kings, 25 minutes from Paphos International Airport, the Elysium is a great hotel for all seasons and any vacation type. With its unbelievable views, private beach, and excellent amenities, it's a desirable venue for anniversaries, weddings, parties, romantic getaways, and family vacations.
For luxury vacations in Paphos:
Approximately 20 minutes from Paphos International Airport is the Almyra Luxury Hotel, which is set in landscaped gardens leading down to a small bay. It has an indoor heated pool, crèche, supervised kids' club, tennis courts, gym, outdoor pool, spa, on-site water sports, Wifi, kids' pool, and babysitting services.
Offering free airport transfers, the King Jason Paphos is about 20 minutes' walk from the centre of Paphos and a few minutes' walk from the Castle of Paphos, King's, Avenue Mall, and the beach. The hotel is ideal for those who want to relax along a breath-taking beachfront or simply enjoy nature.
For family vacations in Paphos:
The St George Gardens Family Club is a favorite for people with kids, thanks to a beach on the doorstep, plenty for children to enjoy, and a kids' pool. It's situated on a small rocky beach, about a 6 minute drive from Paphos Harbour and 50 minutes from the airport by coach.
Located 45 minutes from Paphos Airport by taxi, the Kefalos Beach Village is another popular family vacation choice. This resort looks more like a small village than a hotel, with beautiful gardens and a huge pool in the center of it all.
For romantic vacations in Paphos:
Located just over a mile from Paphos Harbor and 1/3 of a mile from the Tombs of the Kings, Kyriakos Court is a chic hotel that offers self-catering lodging for those who prefer a more intimate setting. Its air-conditioned apartments have big balconies, cable, flat screen TVs, and a well-equipped kitchen.
The Axiothera Hotel, a family-run hotel with incredible views of the Mediterranean, is located in the old part of the city of Paphos, less than an hour's drive from the airport. It has a private art gallery, well-stocked bar, and is next to a municipal park.
For budget vacations in Paphos:
Both the Agapinor Hotel and Kiniras Hotel are excellent choices for those looking for an affordable, authentic, and memorable Greek Cypriot experience. They have spacious, well-furnished, clean rooms, as well as great amenities. Additionally, they are minutes away from Paphos International Airport by taxi or coach.