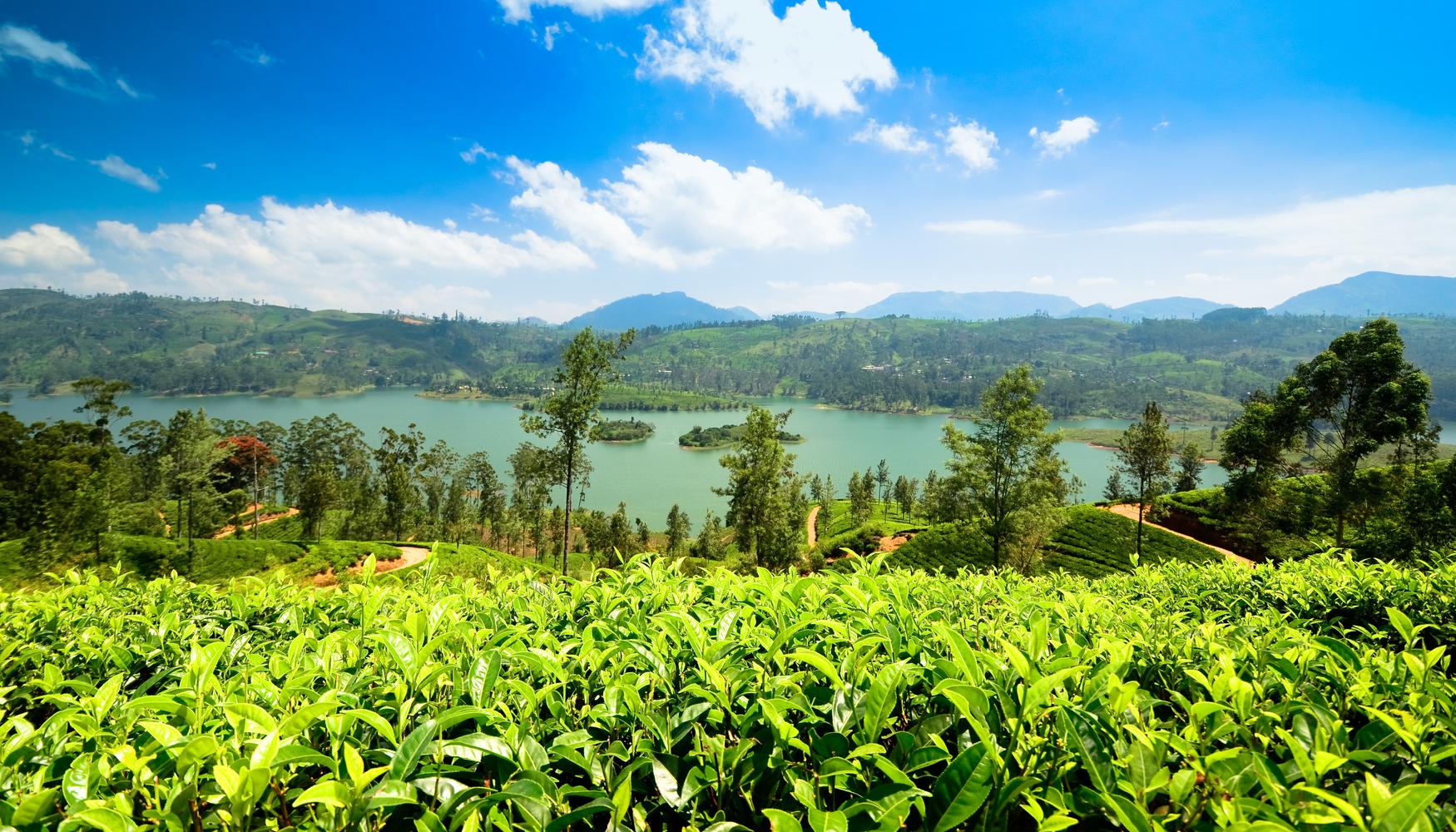 Sri Lanka vacation information
| | |
| --- | --- |
| Top vacation (Flight+Hotel) | $515 |
| Family vacation (Flight+Hotel) | $512 |
| Romantic vacation (Flight+Hotel) | $734 |
| Luxury vacation (Flight+Hotel) | $529 |
| Budget vacation (Flight+Hotel) | $558 |
Why should you book a vacation package to Sri Lanka?
It's easy for details to get lost in translation when booking your overseas adventure. Don't let your perfect vacation itinerary slip while you worry about logistics! When you book a flight and hotel travel package to Sri Lanka you have the peace of mind to focus on the people, places, and spontaneous little moments that happen along the way.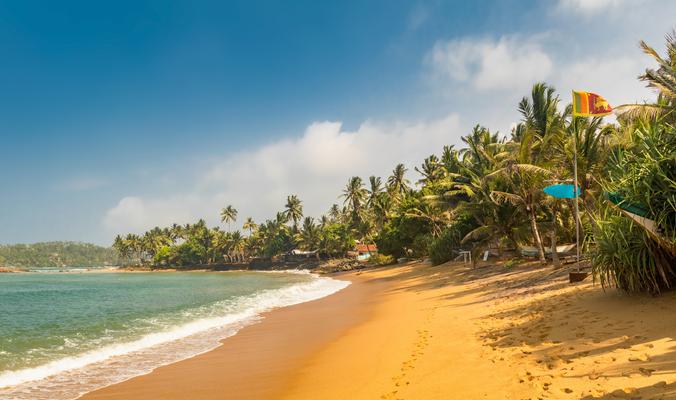 From it's dense tropical jungles to it's wide open beaches, Sri Lanka remains largely undiscovered as a worldwide tourist destination. Take advantage of it's friendly local population, rich cultural heritage, and mouthwatering cuisine for a once-in-a-life adventure in popular cities like Colombo, Kandy, and Jaffna.
When should you book a vacation package to Sri Lanka?
The best time to visit Sri Lanka is between December and March after monsoon season, when the weather is moderate and the tourist season is in full swing. It's important to keep in mind that Sri Lanka is still developing as a country in terms of political stability, infrastructure, and tourist services.
Where should you stay in Sri Lanka during your vacation?
For any vacation type in Sri Lanka:
Galle Face Hotel is a historic 5-star seafront hotel in Colombo which features a full golf course, onsite restaurant, and a luxurious spa. Consider renting a car when travelling from Bandaranaike International Airport for added flexibility in your Sri Lankan itinerary.
The Kingsbury Colombo is the perfect blend of business and pleasure with nearby access to Galle Face Green, the World Trade Center and the Dutch Hospital Precinct. You can easily pre-book your airport shuttle when you reserve your Sri Lanka vacation package online.
For family vacations in Sri Lanka:
Jetwing Lagoon in Negombo is the perfect place to let your children roam this tropical paradise within a safe and confined natural scenic area. Renting a car is the easiest way to transport your family from Bandaranaike International Airport.
Located just 18km from Colombo Airport, Ranweli Holiday Village is an eco-friendly resort with mangrove forests, winding rivers, and peaceful views of the Indian Ocean. Airport shuttles and taxi services are available for a smooth transition from air to land at Ranweli Holiday Village.
For romantic vacations in Sri Lanka:
Cinnamon Lakeside in Colombo, perched on the waterfront of Beira Lake, is the perfect urban getaway featuring manicured gardens, a floating restaurant, an aqua foot lounge, and much more. The hotel is accessible via shuttle service from Colombo's various airports.
Club Hotel Dolphin's contemporary design in Kammala perfectly complements the adjacent white sand beach and tranquil blue waters. Located in Northwestern Sri Lanka, Kiwitaxi can transfer you between the airport and Club Hotel Dolphin with fixed prices and friendly service.
For luxury vacations in Sri Lanka:
Mount Lavinia Hotel is one of the oldest hotels in the country, sporting colonial architecture, outdoor pools, and beachfront restaurants in a serene private resort in Dehiwala. Bandaranaike International Airport is the closest international airport located 42km north, with transportation options limited to taxi or rental car services.
Taj Samudra pays homage to the country's stunning natural scenery with local motifs seamlessly blending into sleek and modern amenities. It's easy to pre-arrange an airport shuttle pick up to stay at this 5 star hotel in Colombo.
For budget vacations in Sri Lanka:
Conveniently located in the center of downtown Colombo, Grand Oriental Hotel in Colombo offers air conditioned rooms in a historical space that overlooks the busy harbor below. It's easy to rent a taxi from Bandaranaike International Airport.
Golden Star Beach Hotel in Negombo offers pristine beaches, luxurious spa amenities, and a delicious on-site restaurant for just a fraction of other nearby hotels. This hotel is just a quick 15 minute drive from Colombo and its airport with many inexpensive rental car options available.
Other popular destinations