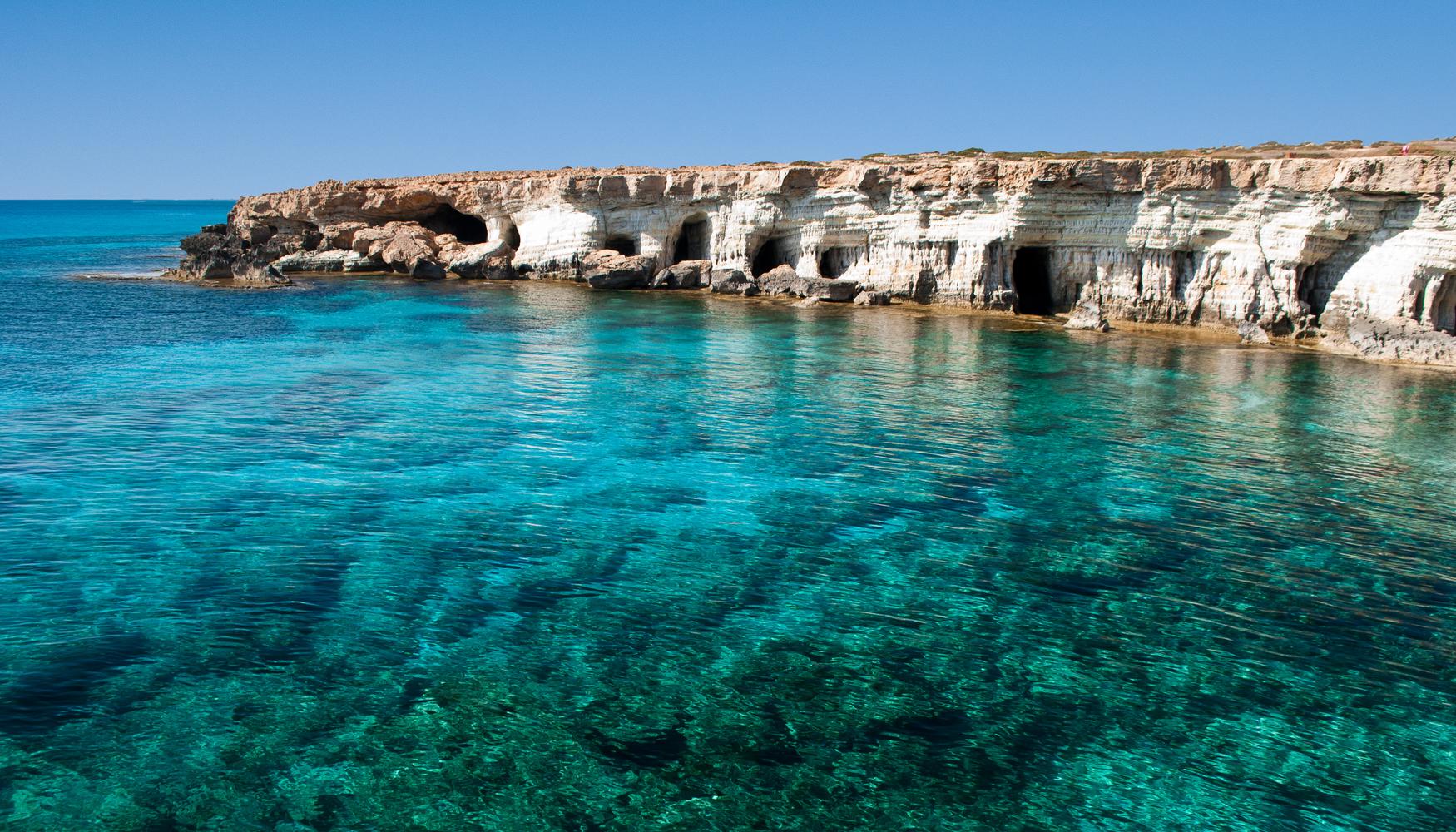 Ayia Napa vacation information
| | |
| --- | --- |
| Top vacation (Flight+Hotel) | $461 |
| Family vacation (Flight+Hotel) | $459 |
| Romantic vacation (Flight+Hotel) | $487 |
| Luxury vacation (Flight+Hotel) | $513 |
| Budget vacation (Flight+Hotel) | $353 |
Why should you book a vacation package to Ayia Napa?
Ayia Napa is a resort located on the southern coast of Cyprus. It is gradually being developed by the Famagusta District in partnership with the Cyprus Tourist Board with the aim of making this Mediterranean town a cosmopolitan tourist resort by 2030.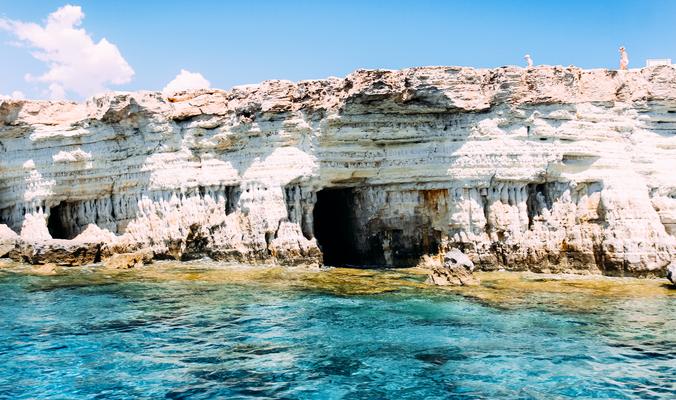 It's a good idea to choose a travel package that suits your budget. The pricing is pre-determined by the tour company/booking agent and charged at standard preferential rates with travel and accommodation included, thereby saving you time and money.
When should you book a vacation package to Ayia Napa?
Ayia Napa has an annual average temperature of 81 degrees Fahrenheit. The hottest months of July and August experience highs of 92 degrees Fahrenheit. It's ideal to visit between June and August, before the winter season, when most of the resorts are open for business. To experience a splendid Ayia Napa vacation brimming with exciting festivals and sunbathing weather, this is the time to come.
Where should you stay in Ayia Napa during your vacation?
For any vacation type in Ayia Napa:
The Atlantica So White Club Resort has a neon light theme which makes the terraces, poolside, and lounge look even more attractive. It has a 24/7 room service, an outdoor pool, and a laundry service. All rooms are air-conditioned and feature a hot tub and a minibar.
Napa Mermaid is an upscale hotel located near the Aiya Napa harbor. The welcoming rooms have coffee making machines plus flat-screen TVs, and free Wi-Fi. Suites are fitted with whirlpool tubs and kitchenettes, and there is also room service available.
For family vacations in Ayia Napa:
Callisto Holiday Village is a beachfront resort with balconies that access the outdoor pool, as well as provide a clear view of the Mediterranean. The rooms have a kitchenette, a mini-fridge, free Wi-Fi, and a dining area.
Thalassaki Holiday Village is an all-inclusive beachfront hotel with a large outdoor pool that has the temptation of a poolside bar. The balconies offer a clear view of the sea while the rooms have a pristine interior decor and are equipped with flat-screen TVs and hot tubs as well as free Wi-Fi.
For romantic vacations in Ayia Napa:
Adams Beach Hotel Deluxe Wing is an adults only hotel, making it ideal for a romantic getaway. The spacious dining area and room amenities such as minibars, flat-screen TVs, and free Wi-Fi all add to the appeal.
Mon Repos Design Hotel has airy suites with balconies that offer sea, garden, and pool views. The rooms have dining areas, kitchenettes, plus amenities such as minibars, flat-screen TVs, and free Wi-Fi. You can relax on lounge chairs or visit the spa.
For luxury vacations in Ayia Napa:
Grecian Bay Hotel is an upscale resort with a private beach. The rooms feature flat-screen TVs and free Wi-Fi. Suites have a dining area, telescopes, and whirlpool tubs. The 2 and 1 bedroom bungalows have separate lounges.
Alion Beach Hotel has rooms that feature coffee making facilities, seating areas, flat-screen TVs, and free Wi-Fi. The suites offer sea views and breakfast is served in a dining area that has a terrace. Additionally, there is live entertainment, indoor and outdoor pools, a gym, a games room, and a library.
For budget vacations in Ayia Napa:
Amaos Rooms is located within the suburbs, about 10 minutes from the beach. It has an outdoor pool, and the rooms have balconies that overlook the city, giving a scenic view. They are also fitted with flat-screen TVs and offer free Wi-Fi as well as breakfast.
Stamatia Hotel boasts comfortable and appealing rooms that feature free Wi-Fi and flat-screen TVs. Complimentary dinner and breakfast buffets are served in an organised dining area.