You're Going to Love Ipoh
The city of Ipoh in Malaysia is known for its delicious local food, tropical rainforest climate, and abundance of cave temples and artwork.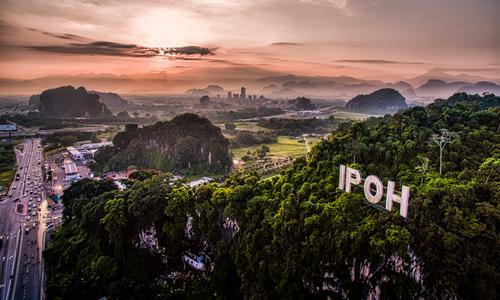 Top 5 Reasons to Visit Ipoh
1. Gua Tambun Cave Paintings
Visit these 3,000-year-old cave drawings of human figures and animals discovered in the late 1950s.
2. Gaharu Tea Valley Gopeng
Take a guided tour of this 300 acre tea garden, featuring native Agarwood and Gaharu trees.
3. Ling Sen Tong
This Taoist cave temple features ancient artwork, manicured gardens, and many carved statues at the foot of a limestone hill.
4. Kellie's Castle
Explore this abandoned Scottish castle, which many in Ipoh believe to be haunted by its past inhabitant.
5. The Lost World of Tambun
Relax in this central water theme park set among the lush tropical vegetation of Tambun.
What to do in Ipoh
1. Spellbound By Spelunking
To do Ipoh right, your first stop should be the caves of Gua Tempering, which take travelers through 1.86 miles of dark, winding and cool caves. A favorite for spelunkers, nature enthusiasts and those who simply want to check the "must-see" locations in Ipoh off their itinerary, this cave has been rigged with plenty of electric lighting, enhancing its beautiful limestone and stalactite formations. Located in fertile Peninsular Malaysia, these are the largest caves in the region. Tours are set up to challenge visitors, so be prepared to wriggle through small gaps, crawl through the river, and jump, shimmy and slide through formations.
2. Close To The Original
If you're thinking about the magnificent Kellie Castle in Scotland, you're not far off. This is "Kellie's Castle", also known as "Kellie's Folly" for the fact that it was never finished and the reasons why. Upon visiting this stunning ruin, a brilliant construction whose architecture is a seamless mix of Scottish, Moorish and Tamilvanan-Indian styles, you might want to rename this "Kellie's Tragedy". The mansion was commenced and commissioned by William Kellie Smith, himself a Scotsman, who brought in 70 craftsmen from India, along with imported brick and marble. His overseas construction crew caught a round of Spanish flu and Smith himself passed away in 1926. The house, intended for his wife and son, is all that remains of their presence as they returned to Scotland.
3. Nature On Display
The beautiful park of Gunung Lang continues an exploration of the limestone caves and the mountains that tower above. Eco-tourism and water activities are popular, thanks to its gorgeous lake, man-made waterfall and beautiful coastline. Take an afternoon boat ride with an experienced pilot or simply pack a picnic lunch and sit on its grassy knolls. This is a slice of Ipoh's natural life.
4. Seeing The Big Picture
The Kwan Yin Tong Temple is one of a collection of temples situated on the side of the limestone hill in Ipoh known as Gunung Rapat. Sheer and covered with green foliage these "cave" temples are all Buddhist places of worship and are diversely and brightly colored. The Kwan Yin Tong Temple features multiple rooms that are cut right into the cave and so have walls made entirely of polished rock.
5. Romance On The Riverside
The Kinta Riverfront Walk is easy to miss and the only way to really take it in is to walk it. This, of course, is easy to do and quite a pleasure, as the water hits the edge of the walk and the trees are illuminated by beautiful lights all the way along. The riverwalk is easy to stroll but it's just as pleasurable when you ride on a bike. Once you've taken in the lights and the breeze, hit any of the beautiful restaurants along the walk.
When to Visit Ipoh
The best time to visit Ipoh is between November and February during the dry season, when tourists are better able to explore Malaysia's many outdoor activities.
How to Get to Ipoh
Plane
Sultan Azlan Shah Airport (IPH) is located 3.7 miles outside of downtown Ipoh. Most travelers will then transfer by prepaid taxi or private car to the city center.
Train
Ipoh railway station is located in the southwest. A one-way journey from Kuala Lumpur takes 2 - 3 hours and costs between RM20 - RM30.
Car
Follow the Lebuhraya Utara - Selatan/E1 south from Kuala Lumpur to reach Ipoh in just over two hours.
Bus
The closest bus station is Terminal Amanjaya and is located 6.6 miles away in nearby Jelapang. Starmart Express, Sri Maju, and Yoyo offer routes from Singapore and other Malaysian cities. A one-way ticket from Kuala Lumpur costs RM20 and takes three hours.
Airlines serving Ipoh
Show more
Where to Stay in Ipoh
MH Hotel Ipoh offers 111 rooms in its boutique-style hotel, and features a rooftop bar and on-site Chinese restaurant. The Banjaran Hotsprings Retreat is a spa resort with natural hot springs and upgraded facilities outside of the city center.
Popular Neighborhoods in Ipoh
Old Town - this area features a cluster of historic colonial buildings in the city center as well as many restaurants and hotels.
Gunung Rapat - this region is home to several famous cave temples, including Sam Poh Tong Temple and Kek Lok Tong Cave Temple.
Tambun - this neighborhood is located in the north and is popular for its natural hot springs, water park, and native pomelo fruit.
Where to stay in popular areas of Ipoh
Most booked hotels in Ipoh
How to Get Around Ipoh
Public Transportation
Ipoh Bus Terminal is located in the Old Town and offer routes covering most of the city. A single fare costs RM2 and can be paid directly to the driver upon entering.
Taxi
Taxi rates are negotiable based on the distance traveled, however a ride between downtown destinations should cost between RM5 - RM10.
Car
Daily rental vehicles can be picked up from the airport, bus, or train terminals for around RM85 a day.
The Cost of Living in Ipoh
Shopping Streets
The Pasar Malam (night markets) are a popular place to bargain for food, toys, clothing, and household items. The AEON Mall Kinta City is the biggest shopping mall with international brands and stores.
Groceries and Other
The Store and TESCO are the two biggest grocery stores. A dozen eggs costs RM5.5.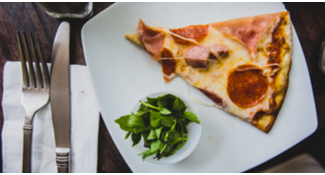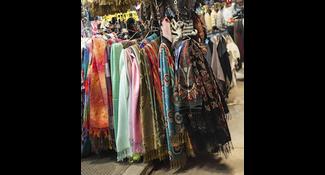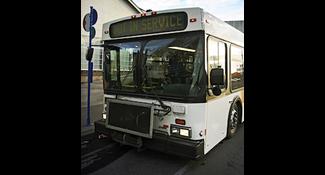 Single public transport ticket
$0.47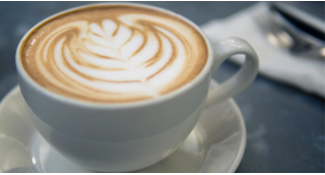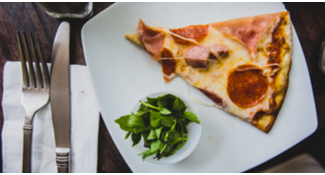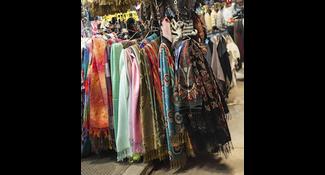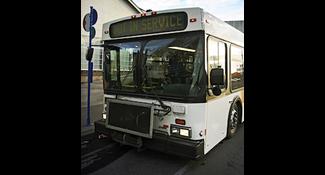 Single public transport ticket
$0.47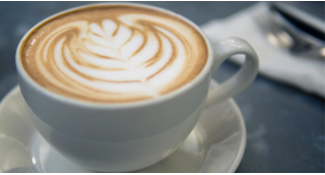 Where to Eat in Ipoh
Restoran Ipoh Kong Heng is popular for its pork satay and its mirrored decor in the adjoining coffee shop. Meals cost RM4.