You're Going to Love Kunming
Nicknamed the "Spring City" thanks to its mild climate, Kunming is a relaxed city with temples, lakes, museums and shopping opportunities aplenty. An easy-going city that has adapted well to modern life, it's a wonderful place to spend a vacation in southern China.
Top 5 Reasons to Visit Kunming
1. Thousands of Years of History
Kunming's past stretches back well over 2,000 years and there are many sights to enjoy, including Taoist shrines like Sānqīng Gé and Buddhist sites like Yuantong.
2. Serene Lakes and Parks
One of the great things about Kunming is how green it is. Head to zoos and see the cherry blossom at sprawling parks like Yuantong Mountain, or picnic by city center lakes like Green Lake in between sights.
3. The Stone Forest
About an hour's drive south of Kunming, the Stone Forest is a fascinating place, filled with limestone pillars and strange rock formations.
4. Some Superb Museums
Back in Kunming, don't miss outstanding museums like the Zoology Museum and the ancient Han artefacts in the Wu Mayao Museum of Anthropology.
5. Enthralling Markets
If you love to shop, Kunming is a fabulous destination, offering the colors and smells of the Flower and Bird Market, and a vast selection of bargains at Zhangguanying Secondhand Market.
What to do in Kunming
1. This 'saint Your Everyday Buddhist Temple
Situated in Xishan Forest Park, just across the Dianchi Pool from Kunming, Huating is a magnificent Buddhist creation. Notable for its eastern facing orientation (unlike north, as with most similar temples), Huating was built in the 11th century by the Song Dynasty, and it was built on a grand scale. Nowadays, it's still Yunnan's largest religious institution, and touring the halls is a feast for the eyes, largely thanks to the huge collection of "arhats" (sculptures of Buddhists who have obtained spiritual bliss, or Nirvana). Don't miss the Ming-era Taihua Temple as well. It's almost next door and combination tickets are available.
2. A Petrified Wonderland
Although it's around 50 miles outside Kunming, Shilin is a must-see attraction during your stay. Also known as "the Stone Forest", it's a magical geological formation which resembles a thicket of massive stalagmites rising from the Yunnan landscape. While the central part of the forest is incredible, it can get packed. Thankfully, a mile or two away, the equally beautiful Naigu Stone Forest is often largely deserted. Both have UNESCO-protected status, and both will take your breath away.
3. Endless Ethnic Excitement
The blocky, modernist exterior of this museum on the Guangfu Road belies its exotic, fascinating collection. If you ever wanted to know about Yunnan's complicated ethnic patchwork, this is the place to be. While the area is predominantly Han Chinese, Chinese muslims (Hui) and peoples like the hill-dwelling Yi have all played a part. Aside from the engaging ethnography lesson, the museum houses a trove of archaeological treasures, with Han-era carvings and gold goddess statues from the Song Dynasty just a few of the delights in store.
4. Croon Some Karaoke Or Guzzle Yunnanese Delicacies
When the sun sets, Kunming wakes up - or something like that. In any case, the city's commerce and nightlife is centered around the Kundu Night Market neighborhood, where tea houses, street food vendors, cinemas, swanky bars and jumping karaoke joints all jostle for tourists' and locals' attention. Be sure to dive into Kunming's food culture when you hit the market, as it's one of China's hidden culinary gems. Hotpot-style rice noodles with pork, mushroom stews, and "rubing" - a kind of grilled cheese - are all dishes that foodies will want to get their teeth into.
5. Grottoes And Gorgeous Views
An enchanting forest park around 8 miles west of Kunming, this is the place to head for a ramble and some time out, away from the energy of the city. It's also famous for the Dragon Gate - a network of grottoes carved into the limestone by a group of daredevil Taoists. Seeing their handiwork at such heights really gives you a new found respect for Taoist religious fervor. A cable car also runs to the top of the park, where you can get exceptional views of Dianchi Lake, so have your camera handy - it's a hell of a place to freshen up your Instagram account.
When to Visit Kunming
Kunming averages around 60°F all year-round and doesn't experience great climatic extremes. To catch local festivals, schedule a trip between October and March.
How to Get to Kunming
Plane
Changshui International Airport has excellent domestic connections. From the airport, bus 919 costs CNY13 and there's an express bus which costs CNY25. Taxis will charge about CNY100.
Train
You can travel by rail to Kunming from Beijing, Chengdu and Guangzhou. The journey from Beijing takes 12 hours (at least) and prices start at CNY1,000.
Car
From Hong Kong, follow the G80 through Nanning all the way to Kunming. The G56 runs directly to Kunming from Shanghai as well.
Bus
Long distance buses are run by the Chinese state and provide a cheap, comfortable alternative to trains.
Airports near Kunming
Airlines serving Kunming
Show more
Where to Stay in Kunming
Some of the best places to stay in Kunming include the luxurious Wyndham Grand Plaza and the Lakeview Golf Hotel, along with the similarly upscale Intercontinental Kunming.
Popular Neighborhoods in Kunming
Guandu – Styled as Guandu "Old Town", this attractive area has been built in a historical style and is home to many of the city's finest temples.
Panlong – Situated in northern Kunming, Panlong is a tidy area with a diverse population and is a great base away from the center of town.
Beimen – Another central neighborhood, Beimen is home to Yuantong Temple and park, which is a great place to relax with its cherry trees and zoo.
Most popular hotel in Kunming by neighborhood
Where to stay in popular areas of Kunming
Most booked hotels in Kunming
How to Get Around Kunming
Public Transportation
City buses charge CNY1 for most journeys (CNY2 on models with air conditioning) and run from 6:00 until around 23:30 every day.
Taxi
Taxis charge a meter drop of around CNY8, then CNY2 per mile after that.
Car
Car rental options include Senlong, Luchang and Linteng, where you'll find smaller vehicles for around CNY50.
The Cost of Living in Kunming
Shopping Streets
The best place to shop for crafts items, clothes and electronics is the market at Zhangguanying, but there are also malls like the Golden Eagle Shopping Center and Brilliant Plaza.
Groceries and Other
Local supermarkets include Carrefour and Zhenxin, and you can expect to pay around CNY11 for 12 eggs.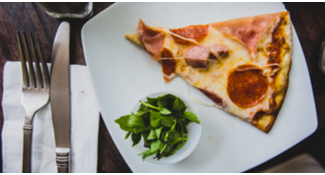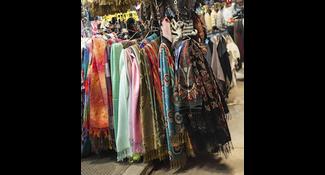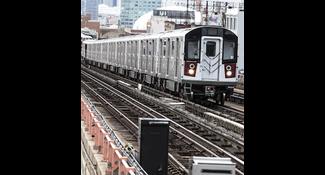 Single public transport ticket
$0.29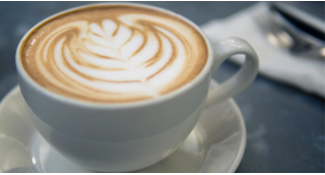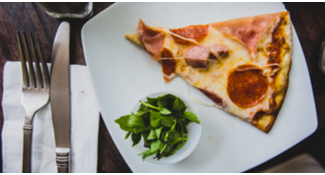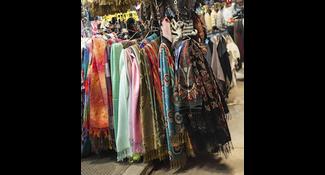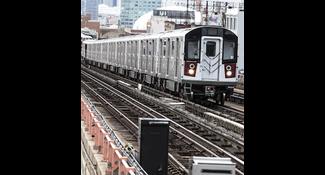 Single public transport ticket
$0.29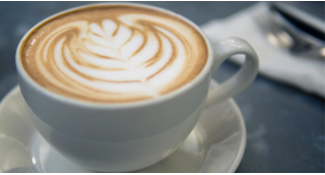 Where to Eat in Kunming
Standout eateries in Kunming are easy to find. Some of the best include Yíng Jiāng Dǎi Wèi Yuán, where sweet and sour cooking is a specialty, the rigorously organic Tǔ Shēngshí Guǎn and 1910 La Gare du Sud, which cooks up Yunnan dishes in an old colonial-era property. Meals will cost about CNY60-CNY100.
Other popular cities in Yunnan