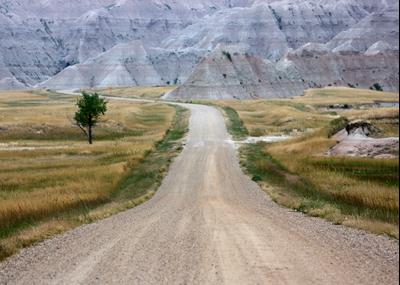 How much does a hotel in Milbank cost?
Best prices found by KAYAK users in the past 24 hours.
FAQs when booking a hotel in Milbank
How much is a cheap hotel in Milbank?
KAYAK users have found double rooms in Milbank for as cheap as $55 in the last 3 days. The average price is $98.
How can I find hotels near me?
Take a look at our extensive
hotel Heatmaps
to find the best hotels near you.
Where to stay in Milbank?
Our Heatmaps tool will help you find the perfect place to stay in Milbank by showing you how close hotel options are to major activities
1
8.1 Excellent (28 reviews)
The Super 8 in Milbank is ideal for the business traveler and families alike. We offer excellent guest service, with high speed internet in some rooms and a Superstart Breakfast. Relax in our sauna or retire to your clean and comfortable room and enjoy an expanded cable package with HBO. No pets allowed
2.5 Mediocre
Cons: The room was dirty. Garbage on the floor! The air conditioning was so loud. There was no working fan in the bathroom. The room smelled as if it had previously been smoked in.
9.3 Excellent
Pros: Very helpful staff
Cons: Back entry door was never locked- I had a clogged toilet and front desk person just handed me a plunger to do it myself
10.0 Excellent
Pros: friendly staff, clean rooms
Cons: nothing
4.0 Okay
Pros: It was clean, the staff was friendly and helpful and the price was right.
Cons: I think the room's air conditioner had seen its better days. It was unusually loud. There is no elevator and no meat or eggs in the breakfast selection.
8.0 Excellent
Pros: location good , food good, quiet
Cons: can't think of what it would be
9.0 Excellent
Pros: Nice updated room. Top 1 percent of the Super 8 Chain. One of the best Super 8s I have stayed in. A little more pricey but worth it.
Cons: I wished the breakfast would open at 6 am instead of 7 am. The person on duty did open about 20 minutes earlier for us.
9.5 Excellent
Pros: The value for a quick night stay was good.
Cons: I think the cloth chairs in the rooms should be removed. Not sure how those are wiped down after each time the room is used. My chair in room #107 had a smell to it. The air conditioner rattled all night. There are Conair blow dryers in the bathroom. They turn on, make a lot of noise but have seen their years and need to be replaced. They really don't blow air any longer. We had two rooms and we are both in agreement in regards to the blow dryer and cloth chairs. Room was very clean though.
6.0 Good
Pros: Price
Cons: \No, dont expect much from a Super 8
10.0 Excellent
Pros: Very quiet, great breakfast,staff were friendly and helpful.
Cons: N0
7.0 Good
Pros: The front desk worker was very friendly and helpful. Nice breakfast selection.
Cons: One of the rooms we were in smelled like cigarette smoke (it was a nonsmoking room). My parents were okay with it, but I let the front desk know right away. The shower head in our room was VERY low (chest level) and low water pressure, too- took forever to rinse the shampoo out of my hair as I bent over backwards.
9.3 Excellent
Pros: The breakfast was really good. I had a waffle it was great.
Cons: Just that the price is high for only sleeping in the room. we literally just slept. LOL
8.0 Excellent
Pros: Very friendly staff! Great location. The room was clean and the chairs were comfy!! I never have comfy chairs when I stay in a hotel! LOL
Cons: AC didn't work very well and it was HOT that day! But they provided us with a box fan and gave us a nice discount when we paid. Everything just seemed a little worn out but not gross or anything. I would stay there again, no problem!
2
8.0 Excellent (31 reviews)
6.8 Good
Pros: Location was good, room was comfortable
Cons: The facility has a mildew smell throughout. There was no creamer for the coffee. Flavored would be suggested. Offerings of breakfast looked good. Fruit (bananas) was not ripe. We didn't take time to eat wanted coffee which was brewed but no condiments available. Would have appreciated flavored creamer.
5.0 Okay
Pros: The coffee was good. The rest was minimal. Hard boiled eggs were ok but don't think they should have been left out. needed refrigeration. Waffles would have been nice. Not everyone likes just cold cereal.
Cons: The cleanliness could have been a lot better. There was black mold growing under the soap dish in the bathtub and corners behind the toilet. Room 60. The toilet paper holder should be relocated. Impossible to reach and kept hitting my elbow on the unit. The truck noise of fellow travelers and commercial trucks in the area made it hard to sleep.
4.5 Okay
Pros: Friendly lady at check in easy access to room
Cons: Pretty dated found another like motel in town for $30.00 less so value was not so good expected a little nicer place for the money
8.8 Excellent
Pros: Very friendly service at the front desk. Room rate was actually cheaper than what was listed online
10.0 Excellent
Pros: the staff at check in was awesome - very polite - very cooperative - took care of all our concerns - will book there again when in Millbank
Cons: the size of the bath room
5.5 Okay
Pros: Clean room
Cons: Only cereal offered. Milk was thick and chunky. Was gonna have a bagel all 3 in the case we're green.
6.3 Good
Pros: We were only there for a few hours so it worked well for the cost. We got there late Friday and left early Saturday morning to go fishing. Room had all the amenities(including frig and microwave) Staff was very talkative.
Cons: The bed wasn't comfortable. Air conditioner wasn't working in check in area and our room worked but not the greatest. Didn't seem to get to the temp I had it set at.
5.8 Okay
Pros: Room was clean and beds comfortable
Cons: The person at the desk was not up to the job. The third day he was gone and the owner was very. Nice And helpful
3
Enjoy an easy stop on the road at the award-winning and pet-friendly Econo Lodge hotel in Ortonville, MN, which lets you travel simply. A recipient of the Choice Gold Hospitality Award, we are near Big Stone Lake State Park, Ortonville Municipal Golf Course, Big Stone County Museum, Milbank Airport and Hartford Beach State Park. Amenities include free WiFi, free ample parking, free Easy Starts continental breakfast, free coffee, and copy and fax services. Relax in your cozy guest room, which features a refrigerator, microwave, coffee maker, hair dryer, 32-inch flat-screen TV, iron and ironing board. Also, earn rewards including free nights and gift cards with our Choice Privileges Rewards program. USD10/pet/night.
10.0 Excellent
Pros: Price point
Cons: Coffee; no high chairs for my two babies.
4.5 Okay
Pros: It was clean
Cons: It needs updating but I understand it's in a location that is very remote and not used a lot
5.0 Okay
Pros: location
Cons: Room had a musty odor, stains in the tub/sink. The cleaning was normal but the odor put me off.
5.0 Okay
Pros: Was moved to another room (non smoking one) and the room was real nice.
Cons: We were in a smoking room that made us want to throw up. Wanted a non smoking room (allergic to smoke). Barking dog locked in a truck (barked from about 10 pm until 1 am).
10.0 Excellent
Pros: Wonderful staff and super she I needed to extend my stay from one note to four notes. Offered me a great deal and even upgraded me to a suite
Cons: Loved every thing only thing would be to give more variety on the continental breakfast.
9.0 Excellent
Pros: Had the ac on in the room, frol booking online and showing up at hotel was easiest and most time effiecent.
Cons: The breakfast area is a little jam packed when you get guests inthere, small area to get the food, nothing hot, no staff around most of the time. ,
9.0 Excellent
Pros: Staff was very efficient and friendly. Check in was possibly the fastest I have experienced.
Cons: A waffle maker would have been a nice addition.
5.0 Okay
Pros: Location and lack of noisy neighbors
Cons: there was a large dent that looked like it was kicked in on the bathroom door, the sink drain seem clogged, the beds creaked and sank in, the pillows were flat
2.0 Mediocre
Pros: Bed are comfortable
Cons: I suggest improve with breakfast when I was there at 8am and it's almost everything empty and not upload more food because breakfast closed at 10am
4.0 Okay
Pros: The air conditioning in our room was great. WiFi was strong.
Cons: The door to our room was difficult to shut; we had to use some force. Noise from other rooms was annoying. The breakfast was very high in carbs with only one fresh fruit option (red delicious apples, no bananas).
9.0 Excellent
Pros: Good location; good breakfast (more than just 'continental'); large room; didn't expect such good HD TV; comfortable bed; good price; easy check in
Cons: No, to my surprise!