You're Going to Love Topeka
Topeka is the capital city of Kansas, situated on the Kansas River. The city dates from 1842 and was a ferry crossing site on the Oregon Trail. Its pioneer town spirit remains and the city played an important role in the Civil Rights Movement.
Top 5 Reasons to Visit Topeka
1. Kansas Museum of History
The Kansas Museum of History is an acclaimed museum telling the story of the region.
2. Ward-Meade Historic Site
The Old Prairie Town at Ward-Meade Historic Site features a turn-of-the-century town and offers dinners served by hosts in period costume.
3. Brown v. Board of Education National Historic Site
The Brown v. Board of Education National Historic Site at Monroe Elementary School commemorates the US Supreme Court's 1954 decision to end segregation in schools, and allows visitors to gain an insight into the Civil Rights Movement.
4. Lake Shawnee
Enjoy watersports, camping, and hiking at the beautiful spot of Lake Shawnee.
5. Combat Air Museum
The Combat Air Museum has a fascinating collection of warplanes through the years.
What to do in Topeka
1. Kansas State Capitol: Topeka's Architectural Gem
Built over a period of almost 30 years in the late 19th century, the Kansas State Capitol is elegant and a fitting political hub for the Sunflower State. One of the great things about the Kansas Capitol is that tours go right to the top of the dome for excellent views of the interior, although get ready for 296 steps before you reach the summit. Other than that, don't miss the Visitors Center, with its Kansas hall of fame, and the Senate Chamber and Representatives Hall.
2. Kansas Museum of History: An Absorbing Showcase of Heartland History
Located on a huge plot in the west of Topeka, the Museum of History is absolutely fascinating. Exhibits include Cheyenne tipis, the story of 'Bleeding Kansas' (which prefigured the Civil War), and even a reconstructed 1950s diner (burgers not included). There's also a healthy collection of Americana, including General Custer's riding boots, as well as the oldest surviving locomotive from the historic Santa Fe railroad. Basically, if you love history, you'll find yourself immersed in no time.
3. Gage Park: Roses and Railways for Kids at the Heart of the City
One of Topeka's recreational hubs, Gage Park stretches across 210 acres of Downtown acreage, and packs plenty of attractions into the space. Aside from the pleasure of wandering the park trails, Gage Park is definitely set up for kids to enjoy. The model railway snakes around hits pathways, and has done for almost 50 years, while the Children's Discovery Center hosts a fascinating collection of hands-on science-related exhibits. And, if you just want to savor some beautiful heartland flowers, the Reinisch Rose Garden is an absolute delight.
4. Topeka Zoological Park: One of the Mid West's Leading Animal Attractions
Another highlight of Gage Park deserves its own section: the Topeka Zoological Park is one of the finest zoos in the Midwest. Tucked away in Gage Park just of I-70 (so it's very easy to reach), the zoo is home to more than 250 critters, as well as a famous indoor rainforest environment. With black bears, golden eagles, cougars, flying foxes, sloths, Sumatran tigers, elephants, giraffes, and hippos all part of the community, there's something for all animal lovers to enjoy at this fantastic municipal zoo.
5. Brown v. Board of Education National Historic Site: How Schools Became Desegregated
In 1954, Topeka made waves across the world, when the Supreme Court ruled against the city's Board of Education, in the process deeming racial segregation in schools to be unlawful. Brown vs the Board of Education, as the case became known, opened the floodgates to the Civil Rights movement, as African Americans fought for their rights. Nowadays, even though the city was found to be at fault, the case was celebrated by making Monroe Elementary School a Historic Site. Find out how Kansan schools were revolutionized by this landmark decision and be inspired.
When to Visit Topeka
Topeka has an extremely varied climate with hot, humid summers and cold, dry winters. Spring can be wet but fall is warm and dry.
How to Get to Topeka
Plane
Kansas City International Airport (MCI) is the nearest functional commercial airport, with good domestic and some international connections. A shuttle service will take you to Topeka for $41.
Train
Topeka is served by the Amtrak Southwest Chief service from Chicago to Los Angeles. The fare from Chicago starts at around $80.
Car
The I-70 connects the city from the west and east, while Highway 75 runs north to south.
Bus
Greyhound buses run services to Topeka. Fares from Chicago start at $38.
Airlines serving Topeka
Show more
Where to Stay in Topeka
Ramada Topeka Downtown has affordable rooms less than a mile from the city center. Hampton Inn Topeka has spacious rooms close to the Kansas Museum of History and Gage Park.
Popular Neighborhoods in Topeka
College Hill - this is a historic area close to Washburn University. It has attractive Georgian and Victorian architecture and some of the best restaurants in town.
Westboro - this is home to the quaint Westboro Mart shopping area and features extensive Italian Renaissance architecture.
Potwin Place - this historical district has some of the grandest residences in the city and features frequent parades and holiday activities and celebrations.
Where to stay in popular areas of Topeka
Most booked hotels in Topeka
How to Get Around Topeka
Public Transportation
Buses serve most of the main routes through the city, with single fares at $2 and a 24-hour pass costing $4.
Taxi
Taxis in Topeka charge an initial fare of $2.50 and then $4 per mile.
Car
Roads in Topeka are good and traffic is mostly light in this modestly sized city. Car rental starts at $30.
The Cost of Living in Topeka
Shopping Streets
West Ridge Mall has lots of big-name chain stores, while Fairlawn Plaza has more independent stores and restaurants.
Groceries and Other
A quart of milk in Topeka will cost around $0.87 and a dozen eggs is $2.17.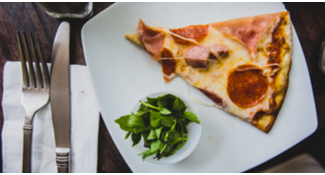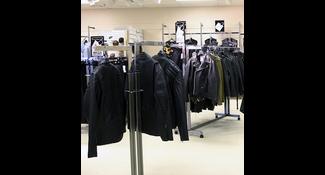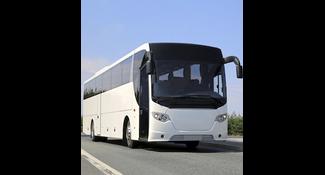 Single public transport ticket
$2.50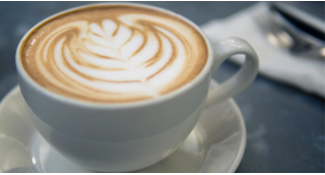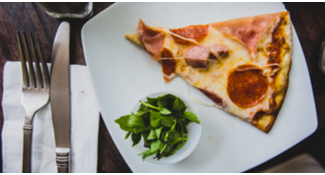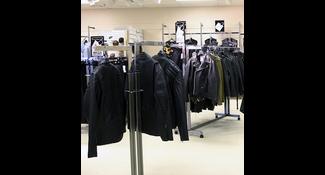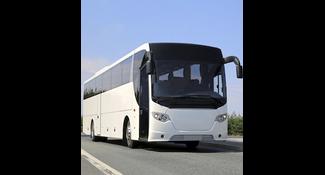 Single public transport ticket
$2.50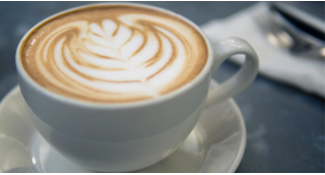 Where to Eat in Topeka
Tacos El Mexicano on SE California Avenue serves authentic Mexican food with mains from $10, while the RowHouse Restaurant on SW Van Buren Street offers new-American cuisine, with a four-course dinner menu at $45.
Most popular restaurants in Topeka