You're Going to Love Augusta
Step out of the hustle of big city life and experience Georgia's hospitality in Augusta. Pretty and picturesque, Augusta sits on the Savannah River. It's a small city with a laid-back vibe and friendly, small-town charm.
Top 5 Reasons to Visit Augusta
1. A Historic Previous State Capital
From the impressive dome of the state capital building to the Old Medical College of Georgia and many other buildings along Telfair and Greene Streets, there are many fine examples of classic colonial architecture dating as far back as the early 1700s.
2. Golf!
With its mild climate and lush countryside, the Augusta area is home to some of the country's finest golf courses, including the Augusta National Golf Club.
3. Explore Local Arts and Events
While it's a small city, Augusta is home to a thriving local arts scene and hosts many festivals and other events throughout the year. Be sure to check a local calendar before you go.
4. Fishing and Boating
The Savannah River is just the beginning of your options when it comes to fishing and boating. The area surrounding Augusta is full of ponds, lakes and rivers to explore.
5. Augusta Canal
Take a boat tour along the Augusta Canal - a designated National Heritage Area - or for a more active option, you can kayak or fish.
What to do in Augusta
1. Augusta Museum of History: A Feast for History Lovers
Founded in 1937, this absorbing museum documents Augusta's past in a riveting fashion. Trace the area's past from Native American roots to prosperity in the New South; learn about the railroads, how the emergency services have evolved and - perhaps inevitably - check out the excellent golf exhibit, which reflects Augusta's links with the US Masters tournament. But the collection here goes well beyond golf, with an homage to local legend James Brown, a recreation of a 1950s radio station and much more to enjoy.
2. Augusta Canal National Heritage Area: 'Waterway' to Spend the Afternoon
Built in 1845, the Augusta Canal helped to power the city's mills and factories, turning Augusta into a Georgian powerhouse. These days, while the canal is still in use, it's more of a tourist attraction. Winding its way through the metropolitan area, the towpath is a great place to hike and cycle, while guided boat tours will open your eyes to the importance of waterways in industrial development. And don't miss the Discovery Center at Enterprise Mill, which provides all the historical background you'll need.
3. Augusta Riverwalk Marina: A Cultural and Water Sports Center
This stretch of the Savannah River between 11th Street and the Gordon Bridge is both a great place to relax and full of interesting sites. Visitors can rent boats to enjoy the water, join guided tours, or stick to dry land at attractions like the Morris Museum of Art, Saint Paul's Church (established in 1750) or Fort Discovery - a wonderful playground crossed with a science museum.
4. Sacred Heart Cultural Center: A Vibrant Community Meeting Place
Situated on Greene Street in Downtown Augusta, the Sacred Heart Cultural Center is one of the most recognizable landmarks in town. Once a Catholic church, it's now been renovated and reopened as an all-round events center, hosting everything from wine festivals and choral concerts to April's popular Garden Festival, silent movie screenings, and plenty of art exhibitions. Be sure to check out their schedule if you're in town, and pop into the gift shop - one of the best souvenir stores in Augusta.
5. Imperial Theater: Augusta's Premier Performance Space
Billing itself as "Georgia's premier entertainment venue", the 853-seat Imperial Theater has been hosting world-class music acts since 1918. Within months of its opening, iconic celebrities like Charlie Chaplin and ballet dancer Anna Pavlova had trod the boards in the theater, cementing its role as the artistic hub of the city. A recent renovation has restored the Imperial's grandeur, while it has also embraced its fame, allowing guests to take guided tours behind the scenes to the dressing rooms. With great shows taking place all the time, if you love music, the Imperial Theater is an unmissable Augusta attraction.
When to Visit Augusta
With mild winters and hot, humid summers, Augusta is a year-round destination. Many visitors prefer the more temperate spring and early summer, along with fall for fishing.
How to Get to Augusta
Plane
Hartsfield-Jackson Atlanta International Airport (ATL) in Atlanta is the nearest international airport at 151 miles away. Regional flights from some carriers arrive at Augusta Regional Airport (AGS). A car rental is the best option to get into thecity of Augusta.
Train
There is no direct train service to Augusta.
Car
Located just across the river from South Carolina on I-20, Augusta is easy to get to by car, with connections to major centers throughout the state and beyond.
Bus
Greyhound Bus company provides intercity service connecting Augusta to major centers in Georgia and South Carolina.
Airlines serving Augusta
Show more
Where to Stay in Augusta
Enjoy modern luxury at the Hyatt Place Augusta, with its convenient location. You'll have all the comforts of home at the Home2 Suites by Hilton Augusta, where you can choose a suite with a fully equipped kitchen.
Popular Neighborhoods in Augusta
National Hills - this riverfront area is where you'll find a busy commercial area, including many shopping and dining options along Washington Road.
Lake Aumond - this upscale neighborhood is where you'll find a shopping and dining scene along Wrightsboro Road.
Downtown Historic District - this is where you'll find the charming architecture and the picturesque Riverwalk.
Where to stay in popular areas of Augusta
Most booked hotels in Augusta
How to Get Around Augusta
Public Transportation
There is a bus system that services most parts of Augusta. Fares start at $1.25, with a weekly pass available for $15.
Taxi
Taxis can be somewhat expensive since attractions are often spread out over the area. Cross-town fares can cost up to $30.
Car
A car rental is a good option for getting around the city and exploring the countryside. A compact rental starts at about $55 per day.
The Cost of Living in Augusta
Shopping Streets
Washington Road is where you'll find many shopping options, including grocery stores and boutiques. For souvenirs and other local goods, check out the downtown historic area for specialty boutiques and stores.
Groceries and Other
Publix has multiple locations in Augusta, along with a large Harvey's Supermarket, where you'll find reasonable prices and well-stocked shelves. A quart of milk costs about $0.90 and a dozen eggs $1.75.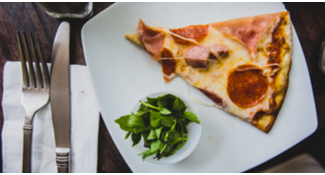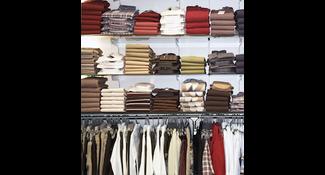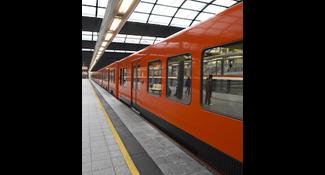 Single public transport ticket
$2.00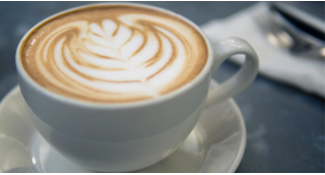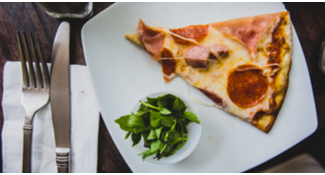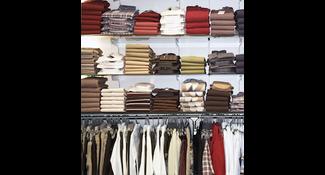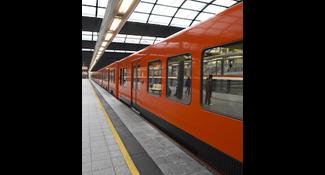 Single public transport ticket
$2.00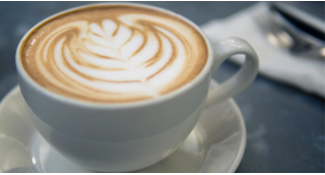 Where to Eat in Augusta
You'll love the classic American cuisine done right at the Frog Hollow Tavern, where main dishes start at about $20. Calverts blends American and French cuisine for high-end fare that starts at $30.
Most popular restaurants in Augusta