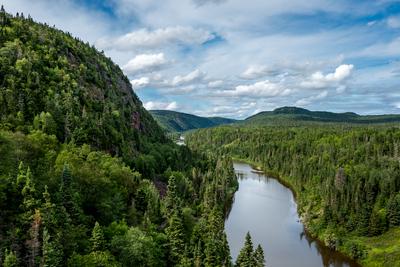 FAQs when booking a hotel in Elora
How much is a cheap hotel in Elora?
KAYAK users have found double rooms in Elora for as cheap as $89 in the last 3 days. The average price is $152.
How can I find hotels near me?
Take a look at our extensive
hotel Heatmaps
to find the best hotels near you.
Where to stay in Elora?
Our Heatmaps tool will help you find the perfect place to stay in Elora by showing you how close hotel options are to major activities
1
8.7 Excellent (92 reviews)
With a stay at St Andrew Suites in Fergus, you'll be steps from Lake Huron and a 4-minute drive from Wellington County Museum and Archives. Featured amenities include express check-in and express check-out. Free self parking is available onsite.
8.0 Excellent
Pros: Bed was wonderful. Cold water tap didn't work on tub. Would be nice to see out the window but couldn't with the patterned glass. Adorable room and loved the ceiling beams.
Cons: Cold water tap needs repair in tub. Normal tv choices should be available. It only had Netflix and YouTube.
5.8 Okay
Pros: The location and the cleanness of the room.
Cons: Air conditioning unit to loud. TV don't work. Noisy when the restaurant open.
9.5 Excellent
Pros: Interesting overnight stay. We never did see anybody for check-in, etc. More like an AirBNB, we guess. But our instructions were clear as to where to park, how to access the room, etc. Room was very nice, quaint, clean. No cable tv, but Netflix was installed. Fergus has a few nice places to eat, for sure, but we chose to snack in the room. Tim Horton's across the road as well. Nice little escape. We will return.
Cons: Can't think of anything. Maybe no ice available?
8.8 Excellent
Pros: Cute room in central Fergus. Very clean and comfortable room with a welcoming feel. Staff were great at answering any questions or concerns we had prior, during, and after our stay.
10.0 Excellent
Pros: Charming, cozy nest! Lovely bedding, towels. Fireplace adds to the comfort and ambience. Pretty architectural details. Bar fridge, electric kettle, heated bathroom floor, big shower, mugs, wine glasses, tea and coffee, Netflix, wifi...everything we needed for a restful weekend away! Walk to everything- riverside walkway, historic downtown with shops, pubs, restaurants, lovely old homes on tree-lined streets, hiking,...short drive to Elora. Wonderful Italian restaurant below!
Cons: Nothing!
9.5 Excellent
Cons: Would have liked a more welcoming parking area. The driveway is long enough to allow for a designated guest sitting area outside with tables and chairs.
9.3 Excellent
Pros: Very nice room with a fireplace. Netflix to watch your shows and directly downtown for convenience. The owners are very nice and happy to answer any questions or concerns. An Italian eatery down below with awesome smells coming out!
8.0 Excellent
Pros: Location is fantastic. Fergus is a beautiful little town and the Suites are perfectly located to explore all the town has to offer. The Suites are located in a charming building, with quirky little architectural details that we loved. The exposed beams are gorgeous. Having a small fridge in the room was an added bonus.
Cons: We would have loved an additional chair. We spent a bit of time in the room relaxing and having a pre-dinner beverage. With just the one chair, one of us had to sit on the bed. Blackout curtains would have been helpful to help reduce light and possibly curb some of the heat, thought the AC unit was working continuously to combat the hot temps. We weren't able to get the kettle working unfortunately. There didn't seem to be an outlet that would support it.
9.5 Excellent
Pros: Great location, helpful staff.
Cons: Sofa bed and AC!
10.0 Excellent
Pros: Very charming
Cons: N/A
2
8.6 Excellent (107 reviews)
We welcome you with open arms to Fergus, Ontario formerly known as Little Falls. The Best Western Plus Fergus Hotel, a 3 diamond hotel, is located in the historic town of Fergus just minutes from the beautiful Grand River, an attraction not to miss! Our brand new hotel in Fergus features an on-site luxurious salon and spa, complimentary full hot breakfast, guest laundry facility, fitness center and a variety of rooms including suites with sofa beds as well as mobility accessible rooms! If you are looking for a pleasant, affordable and comfortable environment, we have just the right accommodations for you. Our guest rooms all include a 39-inch LED TV with cable, microwave, mini-refrigerator, large work desk, and free high-speed Internet access. Also as a courtesy to all of our guests we have a business center available for use 24-hours, seven days a week. If you are travelling for pleasure you can take a self-guided walking tour and let our Artisan maps take you through the streets of Fergus and let you discover this cozy town. Do you like to visit festivals? We have plenty, especially The Scottish Festival/Highland Games Festival; it is always a big hit! Interested in sports or in town for a tournament? Come visit our hotel in Fergus and check out Centre Wellington Community Sportsplex where there is always a sports event happening or tournament. Also, Fergus is a very art oriented town and there is always much to see. Also you can't miss the Elora Gorge as well as OLG Slots that are minutes away! Please note: We do not allow more than 4 guests in a room including children. Please ask our great front desk staff for more information on what to see, where to eat and shop! We are minutes away from Fergus Grand Theatre, Wellington County Museum, Belwood Lake Conservation Area! Enjoy your stay.
7.0 Good
Pros: Beds very comfortable. Awesome pillows . Breakfast hours should extend to 11 on the weekends . Went there at 9:55 am Nothing replenished.
Cons: Breakfast
9.5 Excellent
Pros: Very clean and friendly staff
Cons: A pool
9.5 Excellent
Pros: The staff was great. The place is clean and close to all amnemities.
9.3 Excellent
Pros: Excellent staff and very clean rooms
9.5 Excellent
Pros: Good location, excellent breakfast, comfortable beds, friendly staff
Cons: wifi only worked for the first day :(
6.8 Good
Pros: The staff were friendly. The room itself was fine. Discount was applied when requested for the matters below.
Cons: The sheets on the bed were so short they didn't cover over our shoulders which I have never experienced before in any hotel. One would think for the price per night the sheets would be the usual length. Staff did not make up the room the second day. Sign was NOT on the door saying Do not disturb. When questioned the staff argued that service had been turned down but that was not our take on it. Was told to speak with the manager the next day but found out the next day he was not scheduled to work.
9.5 Excellent
Pros: When we pulled up most of the driveway is dirt and gravel. Inside the building is modern and extremely eco friendly. All lights come on as you walk through the halls and a/c comes on as you enter the room. King bed was very comfortable with great pillows and dining room served van houte coffee for their complimentary breakfast.
Cons: My husband had just cleaned our vehicle so he was not thrilled with the unpaved area of the parking lot.
10.0 Excellent
Cons: Nice facility. Friendly staff
8.8 Excellent
Pros: The breakfast service was awesome!
Cons: A swimming pool?
3
With a stay at The Village Inn in Elora, you'll be a 1-minute walk from Lake Huron and 8 minutes by foot from Elora Mews Shops. Featured amenities include a 24-hour front desk and coffee/tea in a common area. Free self parking is available onsite.
7.5 Good
Pros: The beds were wonderful. Not too hard, not too soft. We walked up and down the streets of Elora then the next day we took a hike on the trails. Enjoyed our time in Elora.
Cons: Signage in town, on the hiways and on the trails. We got lost on the trail but found ourselves again.
10.0 Excellent
Pros: Very clean and bright, staff are wonderful.
7.5 Good
Pros: Clean, fair price.
Cons: Pillows
7.5 Good
Pros: Bed was comfy.
Cons: The air conditioning would not get cool enough to Bo comfortable especially during the night
3.0 Mediocre
Pros: Walk to the casino. Rooms are dirty. Don't like anything about this place and would not recommend
Cons: The staff is extremely rude and unwilling to do anything other than check you in. No extra pillows or blankets. If you have two people in a room, you only get 3 pillows and are rudely told 'that should be enough'.
5.5 Okay
Pros: The room and bathroom were clean
Cons: The bed was pretty hard unfortunately:( we booked about 3 months in advance and unfortunately we could not get a early check in when we asked. We were told absolutely NO way at all was it possible :( as someone who has worked in the hotel industry I know it's possible as not all rooms get cleaned at the same time every day right before check in.
10.0 Excellent
Pros: Room was clean and looked new
7.5 Good
Cons: No breakfast Pillows uncomfortable
1.0 Poor
Pros: It was cheap. The bed was like sleeping on the floor.
9.5 Excellent
Pros: Only coffee/tea /juice fruit and nutrition bar-
Cons: no coffee facilities in room
7.5 Good
Pros: The breakfast was well presented & adequate. For the most part, the room was clean, comfortable & quiet. The motel is within walking distance to the village & to adjoining restaurants, gas station, etc. The games room area was a nice touch. The staff was friendly, courteous & helpful. I would recommend this location to others.
Cons: I may have misunderstood when i made the reservation, but i was expecting there tobea tub in the room that I selected.
10.0 Excellent
Pros: Clean tidy easy to find lots of parking and I liked it they gave me a ground floor room as I was able to load my car directly from my room to my car. Their coffee was excellent.