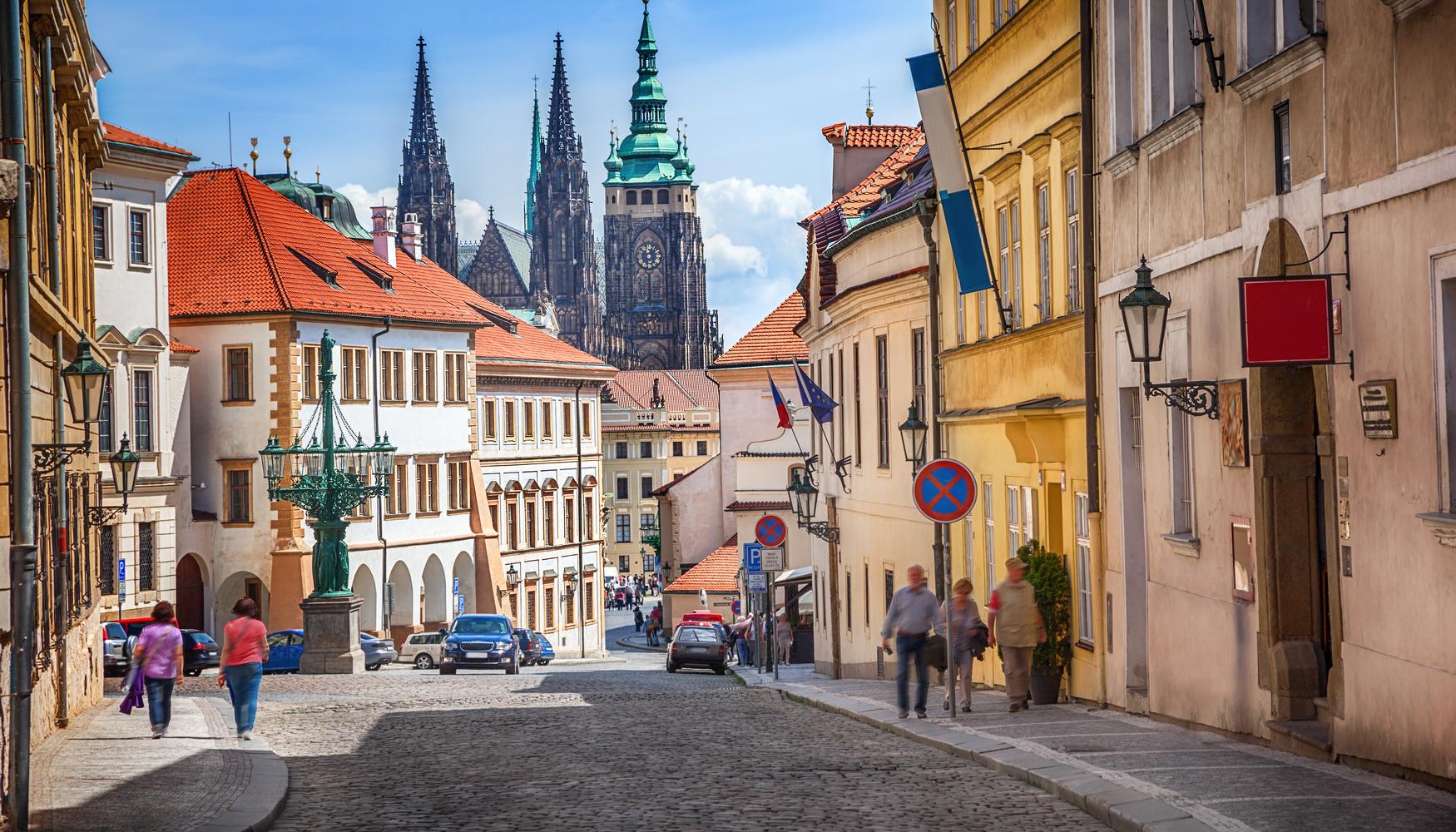 Prague vacation information
| | |
| --- | --- |
| Top vacation (Flight+Hotel) | $409 |
| Family vacation (Flight+Hotel) | $376 |
| Romantic vacation (Flight+Hotel) | $434 |
| Luxury vacation (Flight+Hotel) | $461 |
| Budget vacation (Flight+Hotel) | $336 |
Why should you book a vacation package to Prague?
The capital city of the Czech Republic, Prague, also known as the city of a hundred spires, has an epic skyline. Prague vacation packages give you the opportunity to experience the tranquil dignity of the ancient storied churches, the imposing hilltop castle, the narrow cobbled streets and hidden courtyards, and the statue-lined Charles Bridge, all for a fraction of what you would spend in other European cities.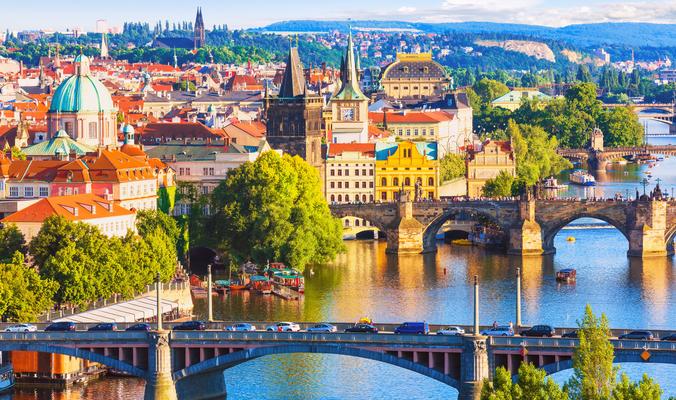 When should you book a vacation package to Prague?
For relatively cheap Prague vacation packages, spring is the best time to visit, between March and May. The weather is still mild so large tourist crowds are fewer, and plenty of hotels offer accommodation at a reasonable price. Some of the events taking place during this season include the famous Czech Beer Festival, Food Festival, Prague Marathon and the Prague International Music Festival.
Where should you stay in Prague during your vacation?
For any vacation type in Prague:
Located within walking distance of the Vltava River and Vysehrad Castle, the Park Inn Hotel offers high-quality room service, free WiFi, scrumptious breakfasts, a rooftop gym, airport transportation and a business center with reliable internet access.
Always upholding their quality services, the Four Seasons Hotel is set on the picturesque Vltava River overlooking Prague castle. Their babysitting facilities, airport transportation, multilingual staff and in-room refrigerators offer a perfect setting for vacations.
For family vacations in Prague:
Situated across from the Business Sweden Embassy, the Questenberk Hotel is designed to provide families with children, couples or people on business trips with extensive family-friendly facilities. It offers airport transfers, a business center with reliable internet access, room service, and dry cleaning services. Places to tour near the hotel include Charles Bridge, the old town square and Petrin Park.
Conveniently located in the center of Prague, the President Hotel favors family vacations as it's only a short walk from historical monuments, the national theater, and the synagogues of the Jewish quarter. The hotel offers free breakfast in its Prague travel packages. Other amenities offered include restaurants, airport transportation, conference facilities and in-room minibars.
For romantic vacations in Prague:
Transformed from a 16th-century baroque landmark, the Alchymist Grand Hotel and Spa is a contemporary, modern, romantic, and luxurious hotel that reflects the history, culture, and charm of Prague. The cozy rooms, breakfast, multilingual staff, airport transfers and indoor heated pool offer a romantic Prague getaway to couples of all ages.
Located in Prague's Old Town, the Grand Hotel Praha is a uniquely romantic establishment that offers special touches such as in-room massages, free cold/hot breakfast buffet, hairdryers, premium linens, bathrobes and free toiletries. The rooms also have satellite LCD TVs and free WiFi.
For luxury vacations in Prague:
The Aria Hotel is a world-class luxurious oasis designed with a Baroque Garden and the world-famous Panorama Terrace. The peaceful serenity of the view over the rooftops of the city is most definitely a sight to behold. The hotel, which is located a few blocks from the KGB Museum, offers bed and breakfast, shuttle bus services, in-room fridge, minibar and a fitness center.
Set beneath the charming walls of Prague Castle, the Golden Well Hotel is comprised of centuries-old interlocking houses that were once home to Emperor Rudolf II and the astronomer Tycho Brahe. The refined yet cozy rooms offer stylish elegance, satellite TV, and internet access.
For budget vacations in Prague:
You can spend as little as $20 per night on accomodation at L'Opera Hotel, situated on Jecna St. The rooms are air-conditioned and feature private baths, satellite TV, a direct dial telephone, minibar and a safe. There is also a restaurant and a bar on site.
Conveniently located by the subway station, the Hotel Krystal has a large restaurant and an auditorium with capacity for 250 people. It offers buffet breakfasts. Other notable amenities include a currency exchange office, car rental and flight booking assistance and a luggage room.
Other popular destinations