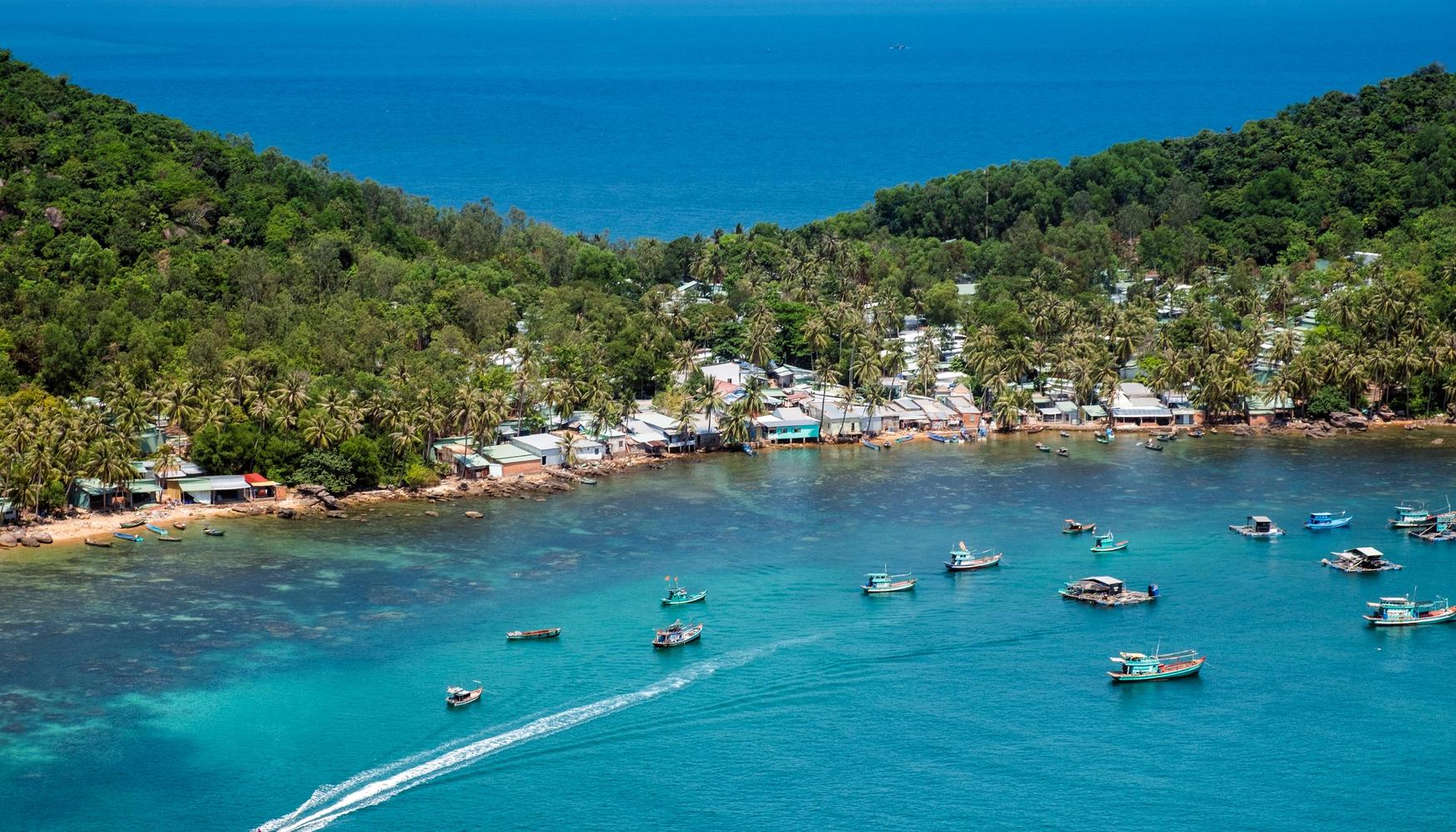 Vietnam vacation information
| | |
| --- | --- |
| Top vacation (Flight+Hotel) | $326 |
| Family vacation (Flight+Hotel) | $314 |
| Romantic vacation (Flight+Hotel) | $380 |
| Luxury vacation (Flight+Hotel) | $366 |
| Budget vacation (Flight+Hotel) | $264 |
Why should you book a vacation package to Vietnam?
Vietnam is a land rich in natural beauty, delicious cuisine, and friendly locals. Indulge in the local experience when you book your Vietnam vacation package online, saving you the time to explore this city on your own terms. Whether you've come for a weekend or for a season, there's something for everyone to enjoy in southeast Asia's hidden gem.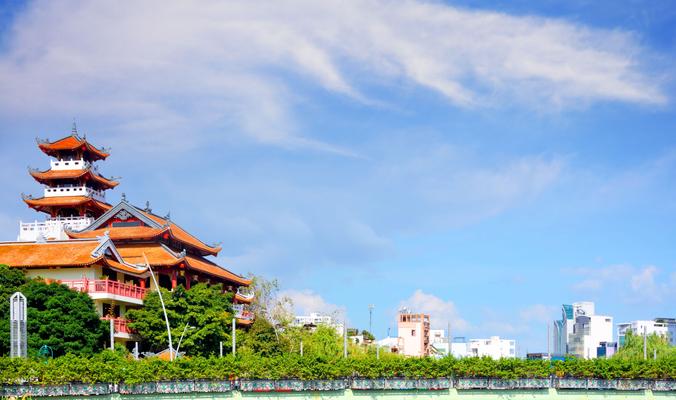 Depending on your travel interests, there are many options for hotels in Vietnam that allow you to enjoy the best of the bustling city nightlife, pristine rolling hills, and cultural heritage sites.
When should you book a vacation package to Vietnam?
The best season to visit Vietnam is in April and May when the country receives the lowest amount of rainfall and there are fewer tourists. The Hue Festival is a biannual celebration in the UNESCO-listed city featuring cultural events, games, and performances in the spring.
Where should you stay in Vietnam during your vacation?
For any vacation type in Vietnam:
The Hotel Majestic Saigon is right along the waterfront in Ho Chi Minh City with an impressive outdoor pool, onsite bar and restaurant, and comprehensive spa facilities. A taxi ride from Tan Son Nhat International Airport costs approximately $15.
Cassia Cottage is a beachside accommodation boasting a private beach, 2 swimming pools, lush gardens and an outdoor restaurant on one of Vietnam's most luxurious islands, Phu Quoc. The ferry ride from Ho Chi Minh city takes around 6 hours, at which point a rental car is needed to travel around the island.
For family vacations in Vietnam:
Intercontinental Hanoi Westlake offers 1 and 3 bedroom self-service apartments with spacious grounds just a few kilometers from all of the most popular downtown attractions. When traveling with small children, the best option for families is to rent a car for convenient and stress free transport.
Sofitel Legend Metropole Hanoi in the French Quarter features neoclassical architecture, 3 separate bars, and a complimentary breakfast for guests. Its central location makes it easy to utilize public transport and save money for other fun cultural activities.
For romantic vacations in Vietnam:
Alagon Saigon Hotel and Spa is sure to be a hit with the kids as it has a water park for guests and planned day excursions for the adventurous. Airport pickups are available when you book your Vietnam getaway online.
Liberty Central Saigon City Point is centrally located within a few kilometers from Saigon Notre-Dame Basilica, Bến Thành Market, and Tan Son Nhat International Airport. Extra features include a rooftop pool and bar, private lounges, and an onsite cinema to enhance your romantic evening plans.
For luxury vacations in Vietnam:
JW Marriott Hotel Hanoi is one of the most sleek and modern hotels in the city, with several different on-site restaurants serving international cuisine. This Marriott hotel is 27 km from Noi Bai International Airport and easily accessible via pre-arranged airport shuttle.
Salinda Resort on Phu Quoc island offers 5 star accommodation with sweeping ocean views, an array of outdoor pools, and professional spa services. One of the most luxurious hotels in Vietnam, Salinda Resort requires a connection from Noi Bai International Airport in Hanoi via ferry to Phu Quoc island.
For budget vacations in Vietnam:
The Splendid Holiday Hotel in Hanoi allows guests to relax with a traditional Asian-style massage or indulge in the tasteful elegance of the breakfast courtyard without any hidden fees. This hotel offers air-conditioned transportation in a private car or shuttle van, depending on the size of your travel party.
Sanouva Saigon Hotel is an affordable option which features a complimentary buffet breakfast, free parking, fitness rooms, business meeting rooms and more right in the heart of Ho Chi Minh City. Sanouva Saigon Hotel is just 8 km from Tan Son Nhat International Airport and there are several cheap public transportation options.