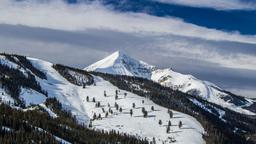 Bozeman Convertible Car Rentals
Search hundreds of travel sites at once for convertible car rental deals in Bozeman
Bozeman Convertible rental information
| | |
| --- | --- |
| Pick-up location | Bozeman |
| Car types | Convertible |
| Rental locations | 7 |
| Airport locations | 6 |
| Popular agencies | Avis |
Bozeman Convertible Rental Reviews and Directory
Hertz

╳
Hertz reviews
Car rental locations
Hertz
Locations in Bozeman
850 Gallatin Field
+1 406 388 6939
Monday
00:00 - 00:30
09:00 - 23:59
Tuesday
00:00 - 00:30
09:00 - 23:59
Wednesday
00:00 - 00:30
09:00 - 23:59
Thursday
09:00 - 23:59
Friday
00:00 - 00:30
09:00 - 23:59
Saturday
00:00 - 00:30
09:00 - 23:59
Sunday
00:00 - 00:30
09:00 - 23:59
Pros:
The Chevy Cruise fit my needs...would have liked a hybrid engine. Picked up in Boseman on Tuesday morning. Arranged to drop car off at Great Falls. Seemed to pressure on use of Hertz insurance rather than use my own.
Cons:
With one day early check out on September 30 I would have liked an immediate downward adjustment for the three days of use. Can you follow up on this for me?
10.0 Excellent
Nov 8 2016
Great Rental
Pros:
Person at pickup was great. Easy pickup and drop off. Easy access to vehicle and really close to airport. Easy drop off with office closed.
Cons:
Would be nice to have access to an open office on vehicle drop off. Emailed invoice was not complete. Barely readable.
10.0 Excellent
Dec 31 2016
Brand New Yukon!
Pros:
Excellent and at a great price!
10.0 Excellent
Jan 27 2017
Great Cars
Pros:
When we travel to Bozeman in the winter it is a must to have a All Wheel drive vehicle but to get one with heated seats, Awesome! We were pleasantly surprise when pickup the car that it was a new car, very clean and the counter service excellent.
Cons:
Nothing about the car or service created a problem, just leaving Bozeman is tough! We'll be back....
Theft of deposit
Cons:
I prepaid the booking then changed it by 2 hours but have not had this creditted to my final bill and so have been massively doubled/overcharged. I dont know whether its Hertz or you who are the problem. I was told it would all be fixed by the agent but this hasnt happenned. As a result I would not recommend Hertz .... the opposite....and am not sure about you guys.
8.0 Excellent
Feb 18 2017
Cons:
The car had low tire pressure in one wheel. I had to go back to the desk about this and they suggested that it was due to the cold (temos were well below freezing) However this dd not explain one wheel being much lower than the rest. Had to fill the tire up in the morning and no more issues. I noticed they gave me a discount on the rate however
Horrible. Cancelled reservation at ticket counter. Still no refund.
Cons:
Being charged for a car I never even picked up.
9.6 Excellent
Jul 22 2017
Pros:
We rented the vehicle in Spokane & returned it in Bozeman. We did not have any problem returning the car. Thanks.
10.0 Excellent
Sep 29 2017
Pros:
We had a great price for the week. Very friendly staff
Cons:
Dropped the car off with a full tank of gas and they logged it in as empty! Hertz then charged me over $200 for a tank of gas ($9.99 a gallon!). Careless and another waste of my time.
Enterprise

╳
Enterprise reviews
Car rental locations
Enterprise
Locations in Bozeman
4780 W Babcock St
+1 406 586 8010
| | |
| --- | --- |
| Monday | 07:30 - 18:00 |
| Tuesday | 07:30 - 18:00 |
| Wednesday | 07:30 - 18:00 |
| Thursday | 07:30 - 18:00 |
| Friday | 07:30 - 18:00 |
| Saturday | 09:00 - 12:00 |
| Sunday | 00:00 - 00:00 |
10.0 Excellent
Aug 14 2019
Cons:
Pick up from Airport
8.0 Excellent
Mar 24 2017
Cons:
The car I rent wasn't ready so I have to rent another one was nice but speed too much...
Cons:
The vehicle wasn't very clean and smelled. Less than quarter tank gaa,wiper blades bad and license plate tags expired
10.0 Excellent
Sep 20 2017
Pros:
Drop off/return was quick, easy and seamless.
8.4 Excellent
May 29 2018
Good
Pros:
Nice treatment in bozeman
Bait and switch
Cons:
Specifically reserved a 4 wheel drive suv for a ski trip to Big Sky months before our trip. Enterprise called me the day before pickup to ensure we still needed the 4 wheel drive suv. Arrive to airport the next day and was told there were no more suv to rent and my only choice was a mini van or a pickup truck. We were able to get to our lodging in Big Sky, but the car sat in the driveway unable to handle the snowy roads. Spent a lot of money for a vehicle we could not use.
Pros:
Very nice car for the cost
Cons:
At pick up the car wasn't at the airport but at a different office. There was no shuttle, we had to Uber to the other office
Cons:
Cancelled before use date. Found out that the car was off prep, I would have had to go in a taxi, or Uber to get it from the airport and they closed on Saturdays at noon, before might flight got in(never mentioned hours in the contract. I did rent from the airport office after that. Same price.
Pros:
The facility had no cars available even though I had booked in advance and had a confirmation number. I was only informed of this when I called the office to confirm all was well with the rental--the day before the trip.
Cons:
They could have honored the reservation and found me a car
10.0 Excellent
Jul 28 2019
Pros:
Staff was very friendly and helpful. Due to a flight delay, we weren't able to pick up the car until the next day. This changed the price, and the manager was very quick to adjust the price to what we had found through Kayak.
Ace

╳
Ace reviews
Car rental locations
30 Homestake Dr
+1 406 551 2277
| | |
| --- | --- |
| Monday | 08:30 - 17:00 |
| Tuesday | 08:30 - 17:00 |
| Wednesday | 08:30 - 17:00 |
| Thursday | 08:30 - 17:00 |
| Friday | 08:30 - 17:00 |
| Saturday | 08:30 - 17:00 |
| Sunday | 08:30 - 17:00 |
Cons:
Waited over 30 min for shuttle to and from airport. LONG lines upon arrival and departure. Old car missing basic features. Last time I'll go to Ace.
Age and wear and features
Pros:
Car had 50000 miles on it and showed the wear. We rented two vehicles and received this one the Ford Expedition. And a suburban. There was no comparison in features of the expedition and the suburban the ford was far inferior
Cons:
Not pleased with the one of the two vehicles. The ford was no where equal in features and size. Very disappointed that the cost was the same for both. Definitely not a good deal.
Pros:
One rental good the other not so much. Same rate for both rentals, but absolutely not equal vehicles. Ace needs to reevaluate.
Cons:
We rented two vehicles. Both were charged the same rate. One a Chevy Suburban the other a Ford Expedition. No comparison. The Ford was not equal and should never have been the same rate. The Suburban had video, auto tailgate lift and other features.
10.0 Excellent
Oct 30 2017
Pros:
The customer service was excellent at Bozeman, MT. Friendly and accessible. No extra charges for BS. They called me before my trip and arranged a shuttle, and patiently waited as the baggage claim was delayed by 45 minutes.
Minivan for a jeep
Cons:
Flew into Bozeman, paid for the upgrade for Jeep Cherokee or equivalent knowing we were going into Yellowstone national park. They gave us a Dodge Journey which is a minivan without the sliding door. Since the park got nearly 1' of snow we almost got stuck several time in pull offs or in parking lots because it had almost no ground clearance. That vehicle is not the equivalent of a jeep. Not good...
10.0 Excellent
Sep 7 2018
Easy Process
Pros:
Cheap Prices Easy Return Process Fast & Friendly Service
Thrifty

╳
Thrifty reviews
Car rental locations
Thrifty
Locations in Bozeman
850 Gallatin Field Road
+1 406 388 6939
| | |
| --- | --- |
| Monday | 09:00 - 23:59 |
| Tuesday | 09:00 - 23:59 |
| Wednesday | 09:00 - 23:59 |
| Thursday | 09:00 - 23:59 |
| Friday | 09:00 - 23:59 |
| Saturday | 09:00 - 23:59 |
| Sunday | 09:00 - 23:59 |
Cons:
There was no rental. In spite of my reservation, when I arrived at the Airport, there were no cars. I was forced to change last minute to Hertz and pay 100 dollars more.
Cons:
They rented another reservation right out from under me because I wasn't at there desk within two hours of the time I said. I ended up having to drive a uhaul to Denver instead. Poor customer service and no desire to fix it. The van they gave us had some of the worst tires I've ever seen. Won't ever rent with thrifty again.
Pickup and drop off challenges but still good valu
Pros:
The price for full size rental
Cons:
Had to wait 40 minutes for a car to be available. Return location in rental return not well marked. Asked some one from another company where the thrifty spots were but never found a row with a sign and finally just parked in an open space. So price was worth the extra time if you have flexibly in your schedule but not if you are in a hurry.
Pros:
NO CARS AVAILABLE WENT TO BUDGET
Pros:
Quick easy pick up process
Cons:
If you drop off after hours you will leave the car in an unlit parking lot and the walk to the terminal is lengthy. If someone happens to hit your car after you drop it off you would have no recourse with regard to any damages Thrifty may charge to you.
Pros:
no rentel fromthem even though I paid for it for my son to come home
8.0 Excellent
Jan 30 2017
Great price. Long walk from drop-off to terminal.
Cons:
The drop off parking lot is a healthy walk to the terminal when you have lots of luggage and no carts.
8.4 Excellent
May 15 2017
Pros:
The ease of pick up and drop off. Customer service
Cons:
Maybe a little more clean?
8.4 Excellent
May 16 2017
not as cheap as it seems.
Pros:
awesome car, easy pickup and drop off.
Cons:
almost $200 in hidden fees.
10.0 Excellent
May 18 2017
Pros:
Overall a great experience. Easy to check in. The car I received was clean and any scratches and the window ding were already noted and marked. The rental agents were friendly and very efficient.
Dollar

╳
Dollar reviews
Car rental locations
Dollar
Locations in Bozeman
850 Gallatin Field Road
+1 406 388 6939
| | |
| --- | --- |
| Monday | 09:00 - 23:59 |
| Tuesday | 09:00 - 23:59 |
| Wednesday | 09:00 - 23:59 |
| Thursday | 09:00 - 23:59 |
| Friday | 09:00 - 23:59 |
| Saturday | 09:00 - 23:59 |
| Sunday | 09:00 - 23:59 |
8.8 Excellent
Jan 18 2017
Pros:
easy fast and friendly
Cons:
it was a long walk to get the car and from the drop off location to the terminal... not that i could see much in the way of any alternatives. Regardless it was cold and i would imagine if it were raining (in the summer) it would be just as pleasant
Cons:
Had no vehicle available except a 15 passenger van. Which then left me stranded at the airport. I thought that even though I reserved a "special car" it would actually be a car not a ridiculously large van that is in no way appropriate for my needs. It should have been clarified that that was a possibility when I reserved the vehicle online. Overall very poorly disappointed.
It was a horror show
Cons:
I got to the rental counter and was informed the only car available was a 15 passenger van and the was nothing they could do - take it or leave it. The rental agent was fine - she felt awful. I declined and walked next door to Enterprise and rented a more suitable car though it ended up costing me an extra $150'or so for the rental
Reservation but no car
Cons:
Apparently the folks at Dollar were aware that booking on Kayak did not lead to a car. They stated those folks do not know what cars we have or not. Not cool.
Cons:
There was no car available when we got to the airport to pick the car up except for a 15 passenger van.
9.2 Excellent
Oct 27 2016
Car Interior not clean
Cons:
The interior of the car smelled kind of gross and the interior wasn't very clean. Food particles in various places and long blonde hair all over the passenger seat.
2WD SUV
Cons:
The company provided a 2 wheel drive SUV in a Montana blizzard when I expected a 4 wheel drive. The registration on the vehicle was expired.
They didn't have the van I reserved and sent me to
Pros:
Terrible service and communication. Don't trust this system.
Cons:
National rental charged me $880 and my Dollar rental reservation was not available at all( promised $480) by emails and website reservation.
Clean, comfy
Pros:
Clean didn't smell like air freshner
Cons:
Dollars cars are quite far away for both pick up and drop off. I needed to upgrade (pay more) to get a 4x4 because all of their cars do not have m+s or winter tires despite many are rented at the Bozeman airport for trips into the mtns for skiing, snowmobiling and other winter sports.
Easirent

Easirent
Locations in Bozeman
Gallatin Field Airport
| | |
| --- | --- |
| Monday | 00:01 - 23:59 |
| Tuesday | 00:01 - 23:59 |
| Wednesday | 00:01 - 23:59 |
| Thursday | 00:01 - 23:59 |
| Friday | 00:01 - 23:59 |
| Saturday | 00:01 - 23:59 |
| Sunday | |
Sunnycars

Sunnycars
Locations in Bozeman
64 travelers who rented a car in Bozeman gave the car agency they used an average rating of 6.5
Good to know
| | |
| --- | --- |
| Most popular agency | Enterprise |
| Average price | $84/day |
| Good deal | $79/day |
Top Tips For Renting a Convertible Car in Bozeman
25% of our users found a convertible rental in Bozeman for $79 or less
Book your convertible rental in Bozeman at least 2 weeks before your trip in order to get a below-average price
FAQs About Renting a Convertible Car in Bozeman
How does KAYAK find such low convertible rental prices?
How much does a convertible rental cost in Bozeman?
Which car rental companies in Bozeman rent convertible cars?