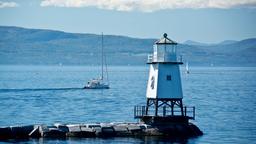 Burlington car rentals
Search hundreds of travel sites at once for car rental deals in Burlington
Burlington car rental information
| | |
| --- | --- |
| Pick-up location | Burlington |
| Car types | Commercial, Compact, Compact SUV, Compact station wagon, Convertible, Economy, Full-size, Full-size SUV, Intermediate, Intermediate SUV, Luxury, Luxury SUV, Mini, Minivan, Open air all terrain, Passenger Van, Pickup Truck, Premium, Premium SUV, SUV, Standard, Standard SUV, Standard station wagon, Supplier Choice |
| Rental locations | 3 |
| Airport locations | 3 |
| Popular agencies | Enterprise, Turo, Avis, Dollar, National |
Cheap car rentals in Burlington
| | |
| --- | --- |
| Economy | $31/day |
| Compact | $27/day |
| Intermediate | $32/day |
| Standard | $36/day |
| Full-size | $29/day |
| Minivan | $47/day |
| Full-size SUV | $55/day |
| Mini | $48/day |
| Premium | $46/day |
| Passenger Van | $53/day |
| Luxury | $48/day |
| Pickup Truck | $48/day |
| Premium SUV | $53/day |
| Intermediate SUV | $34/day |
| Supplier Choice | $34/day |
| Commercial | $42/day |
| Compact SUV | $42/day |
| Standard SUV | $43/day |
| Standard station wagon | $45/day |
| Compact station wagon | $49/day |
Best rates found by KAYAK users in the past 24 hours.
Burlington car rental reviews and directory
╳
Thrifty reviews
Car rental locations
Thrifty
Locations in Burlington
1700 Williston Rd
+1 877 283 0898
| | |
| --- | --- |
| Monday | 04:30 - 23:59 |
| Tuesday | 04:30 - 23:59 |
| Wednesday | 04:30 - 23:59 |
| Thursday | 04:30 - 23:59 |
| Friday | 04:30 - 23:59 |
| Saturday | 04:30 - 23:59 |
| Sunday | 04:30 - 23:59 |
10.0 Excellent
Dec 17 2015
Pros:
The service was wonderful and the car was perfect.
Cons:
Thrifty not located in terminal. When i asked at another counter for rhe locationthe guy laughed and said the shuttle stops running at 12am and they were off site. So i asked the other agencies in the aireport and found the same grade car for 1/2 the . Price.
8.0 Excellent
Dec 14 2015
Pros:
They let me drop off my car the morning after it was due at no charge.
Cons:
The car smelled slightly of cigarette smoke.
Cons:
worn out tires, very dirty inside
Didn't get the type of car I reserved
Cons:
I reserved a suv but got a car not built for traveling in the snow.
8.8 Excellent
Jan 12 2016
Cons:
Was disappointed with the quality of costumer service at pick up. Shuttle bus driver both ways was spot on and the drop off agent I interacted with was great as well.
10.0 Excellent
Jan 30 2016
Very happy with the whole experience
Cons:
Not at airport but shuttles were quickly available when I needed. Just lucky?
Ok for the money
Pros:
I received a base model Altima which was ok & I liked the price. I didn't need a car since I was staying downtown, but it was helpful since it was cold out.
Cons:
The car reeked of cigarette smoke. I had to make sure to tell the agent so I wouldn't be charged for the "smoking fee".
8.8 Excellent
Feb 18 2016
Pros:
Fast service, car was as promised, price OK
Cons:
When booking at Kayak please make it easier to see this is off-terminal, that caused a major hassle for us. I don't like having to pay extra for a second driver - it does not cost the car company anything, if anything it makes for safer use. It would make sense if we were going to take the car and drive all day, in which case two drivers can put more wear and tear on the car. But how often is that the case with a rental car? $13 a day for a second driver makes no sense.
10.0 Excellent
Jul 19 2016
Great value & convenience.
Pros:
Pick up & drop off right at Heritage Aviation. Great service!! Special thanks to Sarah at Heritage Aviation for coordinating all the details!
╳
Dollar reviews
Car rental locations
Dollar
Locations in Burlington
1200 Airport Drive
+1 866 434 2226
| | |
| --- | --- |
| Monday | 08:00 - 23:59 |
| Tuesday | 08:00 - 23:59 |
| Wednesday | 08:00 - 23:59 |
| Thursday | 08:00 - 23:59 |
| Friday | 08:00 - 23:59 |
| Saturday | 08:00 - 23:59 |
| Sunday | 08:00 - 23:59 |
Cons:
My flight on Friday was canceled because of weather. I called the dollar agent to indicate that my flight the next day would be arriving at 430 on Saturday. This was only for notification purposes. She apparently rebuilt the whole rental and instead of the original 8/3 through 8/10 for the discounted rate I receive through kayak, she rebooked it has a new 8/4 through 8/11 rate for $200 more than originally quoted. I was very upset. Fortunately when I called back a more knowledgeable agent apologized and since hurts was a sister company was able to find me a rate through hurt. It was still $40 more than the original quote I appreciated his effort.
Cons:
I couldn't rent the car because even though I had a visa logo on my debit card it wasn't acceptable. So I am out $90 for insurances on a car I didn't get to drive
10.0 Excellent
Jul 20 2017
They went the extra mile
Pros:
I made a mistake in my reservation and booked a rental from Burlington to Rochester, MN. I wanted to go to Rochester NY. Problem is Dollar doesn't have a location in Rochester NY. But, they found a minivan for my family of 6 and gave me a rental through Hertz (same company). The only problem was the Hertz rental quote was double the Dollar price. The great lady at the counter matched the Dollar price and we were on our way. This was completely my mistake but they made the effort to get us where we needed to go and at no extra cost to us. I decided to buy the extra insurance from them just as a way to say thank you. I will rent from them again.
Cons:
Poor windshield wipers. In vermont!
10.0 Excellent
Feb 13 2018
Pros:
No lines or waiting. Easy pickup and drop off.
Cons:
Car was a bit small.
Cons:
I felt like I was deceived on the pricing from the kayak webpage, saying the car would be around $20/day and when signing with all the hidden fees it was closer to $65/day. Poor form for either kayak and/or dollar to bait and switch prices.
10.0 Excellent
Sep 20 2018
As Promised
Pros:
The office was out of the size I reserved and I was immediately upgraded to the next size. The check in and check out were handled with complete professionalism.
Cons:
Everything went as planned - there are no negatives!
10.0 Excellent
Oct 8 2018
Great car and quick service
Pros:
I really enjoyed the car, it was very nice and handled well. Both for city roads and some country side. The service was quick and customer service friendly.
Cons:
A little confusion around Dollar rental being the same as Hertz.
10.0 Excellent
Oct 10 2018
Pros:
Ease of the transaction - it was seamless!
Cons:
There was no one at the Dollar Rental car counter and maybe no one.m at the airport working for dollar rental car. Also, I had the car for less than 10 hours and the car was 70 bucks. Felt overpriced.
╳
Hertz reviews
Car rental locations
Hertz
Locations in Burlington
1200 Airport Drive Ste # 3
+1 802 865 4080
| | |
| --- | --- |
| Monday | 08:00 - 23:59 |
| Tuesday | 08:00 - 23:59 |
| Wednesday | 08:00 - 23:59 |
| Thursday | 08:00 - 23:59 |
| Friday | 08:00 - 23:59 |
| Saturday | 08:00 - 23:59 |
| Sunday | 08:00 - 23:59 |
10.0 Excellent
Nov 21 2016
Pros:
The lady was very kind and helpful.
Pros:
The representative in Vermont was very knowledgeable and helpful. We received a discount on our upgrade. Car had many extra features
Cons:
Sirius radio stopped working halfway through trip. Representative at Mammoth Lake location was uninformed and not very helpful.
Fee for additional drivers if you book through Car
Cons:
We booked a Hertz rental through carrentals.com (via Kayak). Be aware that if you book through that site, Hertz will charge you $13+/day for another driver and WILL NOT waive that. (This is true even if the person is a spouse.) This was a very unhappy surprise and was not disclosed anywhere.
Cons:
The windshield wipers had some white junk that kept getting on the windshield during the night drive that I could get off which caused for some very dangerous driving.
10.0 Excellent
Apr 19 2017
Pros:
Friendly service Awesome car!
Cons:
Hertz changed their debt card policy in january so that in order to use a debit card at an airport location you needed a boarding pass. The girl at the counter, Margaret (in Burlington airport) was very unhelpful and told me that she could not refund the 106 I had already paid for the reservation. She told me that if I had 24 hours notice I could use a debit at at a Shelb road location, but that she could not help me. I walked over to the enterprise desk and the people there were helpful and got me into one of their cars with my Debit card. When I tried to get my money back I called Kayak adn then was shipped to priceline ultimately back to hertz where finally a nice man was able to tell me he would refund my money. But that said, I have not yet received that refund after several days.
Did not have the vehicle I rented
Cons:
Hertz didn't have the vehicle I rented. I specifically needed a SUV and they tried putting me in a car. Furthermore they advised since this was booked on a third party site and not with them direct there was nothing they could do. Hertz had a SUV available but they advised this would be an upgrade and cost more money. They wouldn't even help me with a refund and directed me back to the site I booked with. The Hertz employee directed me to a different company where I was able to rent a SUV but it was still more then I booked for initially (but less then the "upgrade" Hertz wanted me to take to rent their SUV. After one failed attempt at the desk and two phone calls I was able to get Hertz to agree to refund the money that was paid direct to them from the beginning. Although Hertz agreed the money would be refunded it has not been credited back to my account at the time I wrote this review.
Longest dropoff ever
Cons:
There was one customer in front of me, and I don't know how long she had been there when I arrived. I prefer to drop off the key and actually speak to a human being to ensure everything is all scared away. The clerk could clearly see I was holding a hertz key, but still I waited 10 minutes while she tried to track down a specialty vehicle for the other customer, and only after 10 minutes did I interrupt and asked "Excuse me, I'm just dropping off a car, here is the key, do you need anything else" She stated she needed the mileage on the car and that was it. It took less than 10 seconds. This could have been handled easily with a quick "Dropping off?" 10 minutes prior.
10.0 Excellent
Jul 19 2017
Great counter customer service
Pros:
I liked that someone didn't hover over me when I checked the car out and in. I like that they trusted me. I really like the fact that I didn't have to stress about filling up car. And really liked the fact that Hertz didn't try to make money off of gas. In fact they charged me less than what I could buy it for. That alone will make me use Hertz again.
Cons:
It would be nice to have a map like the olden days, and a pen if asked to write down mileage
Cons:
They didn't have the vehicle I had reserved and I had to go to another car rental agency to get a different car ... I want my money back.
60 travelers who rented a car in Burlington gave the car agency they used an average rating of 7.6
Car rental locations in or near Burlington
Good to know
| | |
| --- | --- |
| Most popular agency | Dollar |
| Most popular car type | Economy |
| Average price | $63/day |
| Good deal | $46/day |
When to book a rental car in Burlington
Average daily price per month
Rental car prices as pick-up date approaches
Top tips for renting a car in Burlington
Burlington sits on the eastern side of Lake Champlain and is your gateway to an extensive list of outdoor activities that include hiking, kayaking, trail riding, skiing, and bouldering. Deciding to rent a car during your time in Burlington will prove to be fruitful, as the stunning Mount Mansfield State Forest and lakeside landscapes are begging to be explored. Having access to a car provides you with the most flexibility to pursue the activities you want to do, regardless of their location and remoteness.
Burlington International Airport is located just over three miles from the downtown district, meaning you can find yourself at the trendiest bars and restaurants in town just minutes after getting off your flight. Use KAYAK to browse the best deals from an extensive list of rental agencies available at Burlington International Airport, all of which have counters located on the main floor of the arrival terminal, next to the baggage claim area.
The glorious hills and crisp northern climate makes Burlington an ideal area for cyclists. It is important while driving to be respectful to those you share the road with, providing extra caution if there is not a separated bike lane. Be mindful that, while it is usually legal to turn right on a red light, if a red arrow is indicated you must not turn until you have a green arrow.
Rush hour is a largely foreign concept to those who live in Burlington. While roads can experience increased traffic during the peak summer holiday period, allowing a few extra minutes to reach your destination is all that is necessary. Due to the beautiful parklands and mountains that surround the area, Burlington is known to have lots of falling leaves during the fall season. Be careful when driving if leaves are present on the roads, as they can reduce braking effectiveness.
25% of our users found rental cars in Burlington for $46 or less
Book your rental car in Burlington at least 3 weeks before your trip in order to get a below-average price
Off-airport rental car locations in Burlington are around 46% cheaper than airport locations on average
Mini rental cars in Burlington are around 38% cheaper than other car types, on average
FAQs about renting a car in Burlington
How much does it cost to rent a car in Burlington?
What is the most popular rental car in Burlington?
What is the cheapest car rental company in Burlington?
What is the best rental car company in Burlington?
Which car rental companies are at the airport: Burlington airport (BTV)?
Which car rental companies will pick you up at the airport: Burlington airport (BTV)?
How can I find car rentals near me in Burlington?
How much does a Economy car rental cost in Burlington?
How much does a Standard car rental cost in Burlington?
How much does a Intermediate car rental cost in Burlington?
What is the most popular rental car location in Burlington?
How much does it cost to rent a car for a week in Burlington?
How much does it cost to rent a car long term for a month in Burlington?
What type of car is recommended for driving in Burlington?
What's the speed limit in Burlington?
How are gas prices in Burlington?
Where are the best places to park in Burlington?
Airports serving Burlington
Popular rental car types in Burlington