Top Hacker Fare Destinations by Region
What are Hacker Fares?
Like ordering 2 appetizers instead of an entree, combining 2 one-way fares for a round-trip flight can sometimes be significantly more affordable than a traditional ticket. We call these options Hacker Fares. In search results, we'll show different combinations of two one-way tickets alongside the round-trip flights, so you can easily compare and save. To book a Hacker Fare, be sure to check pricing and availability for each flight before confirming your reservation.
Top 10 International Hacker Fare Destinations (US)
Fly to Florence using a Hacker Fare and you're likely to find savings of at least 16 percent when compared to booking a roundtrip ticket.
Median Airfare to Florence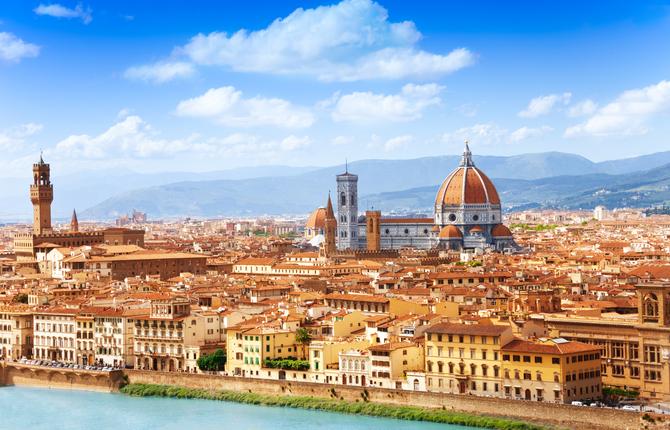 About KAYAK's Hacker Fares
It really depends on your route. If you're flying from the US to another US city, then winter months are when you'll potentially save the most with a Hacker Fare. For US to International destinations, it's fairly consistent (but usually in the off season you'll find a better Hacker Fare deal). For Canadian travelers, Hacker Fares can save you more in the winter and summer for domestic travel, and the spring and fall for international travel. But as we always say, if you see a good deal -- book it.
Disclaimer: You will need to book each flight separately. Since there are multiple bookings, it is important to verify fares and availability for each flight before completing any purchase. Hacker Fares tickets are sold with different airlines and subject to each airline's booking terms, including changes to itineraries.