Over the past year, we've seen how we, the people, can cause whole industries to shift (hello to our friends enjoying a new wine of the month subscription). That's become increasingly true with travel – where traveler demand (or lack thereof) has encouraged airlines, hotels, rental car agencies and more to come up with creative ways to navigate restrictions while helping travelers get to where they need to be safely and with flexibility.
Flexible travel has been at the core of this shift. You may remember a time not too long ago when you only had a short window to change your flight after booking (typically 24 hours, but sometimes not even). After that window closed, a change of plans meant eating the cost or paying a steep fee. But with so much uncertainty, flexibility has become a non-negotiable for many considering travel plans.
As many providers change their policies and add more flexible options, you can now book when you find a great price and decide later if you're going to go.
To help you make the most of these changes and better understand your options, we've built filters that make finding flexible travel a bit easier to navigate.
What do "flexible options" even mean?
Generally speaking, when we say "flexible travel" we're talking about being able to change your mind post-booking without being penalized. Whether this means free cancellation or flights with no change fees, having the option to cancel your trip or change your travel dates without your wallet taking a hit can bring much-needed peace of mind now more than ever.
However, while many travel providers, hotels and airlines have increased their flexibility, policies can vary by provider. To make the entire process easier to navigate, KAYAK has powerful filters that allow users to filter their search results to only include options with flexibility. But if you have any questions on the provider's policy, we do ask that you confirm with the provider directly exactly what their constraints are.
In this guide, we'll break down exactly how to find flexible options on flights, accommodation and car rentals, so you can book confidently, knowing you have the option to change your plans later if you're not comfortable.
How to book a flexible flight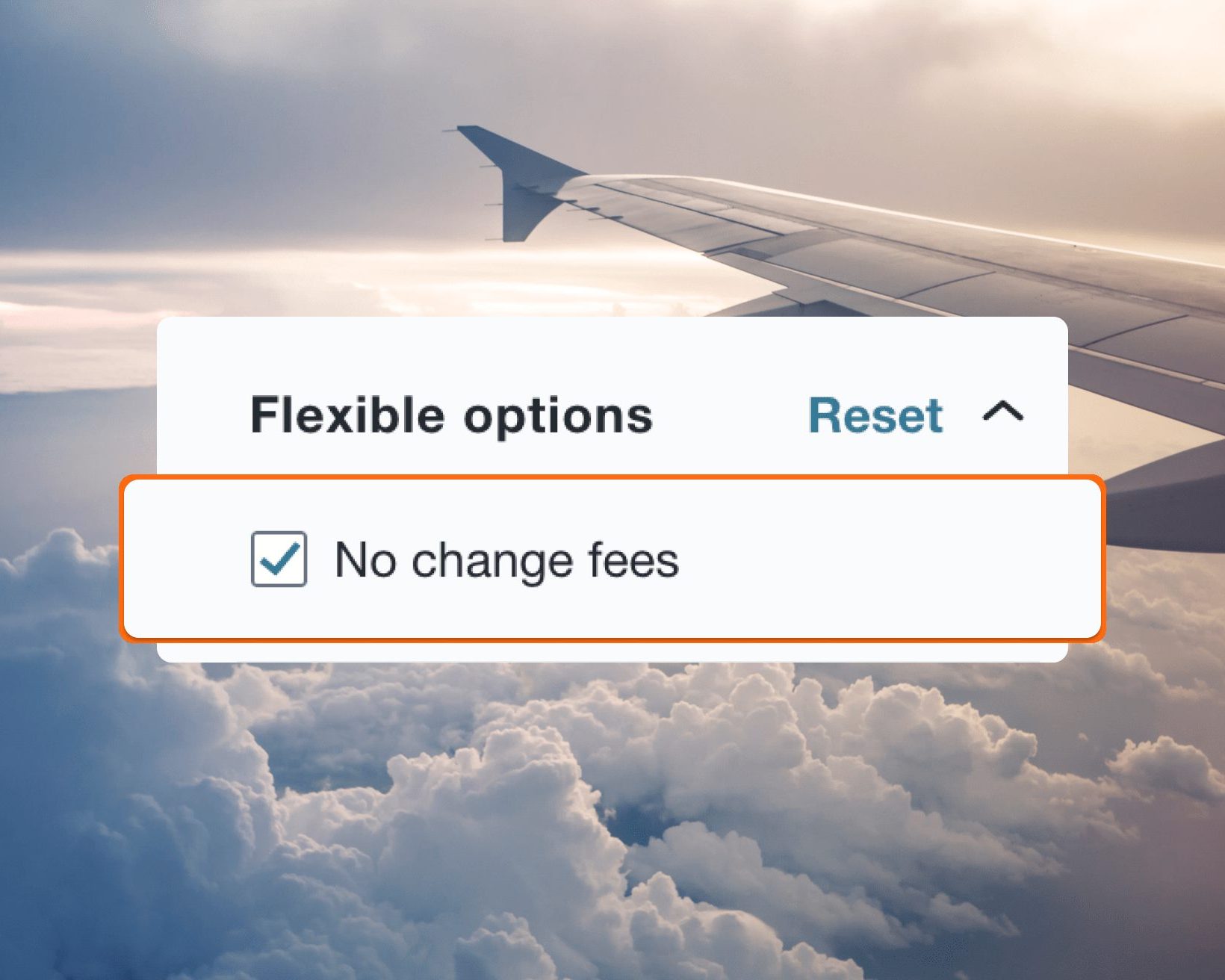 When you start at a flight search, enter your origin and destination, number of passengers and preferred travel dates. After you click search, our results page will populate with all the available flight routes and options. On the left sidebar, you'll see our tools and filters that help you narrow down our extensive search by the things that are important to you. In that space, you'll see a category called "Flexible options." Under that, click the checkbox for "No change fees" and the list will automatically update to show you flights that are allowing you to change your ticket without charging you money.
If you're using our awesome KAYAK app, the process is a little different. After your search, look for the "Filters" button at the bottom of your screen. There, at the top, you'll see "Flexible options." Check the box next to "Show only flexible booking options due to COVID-19." Like with our desktop site, your results page will automatically update, showing only those flights that are letting you change your ticket without charge.
If you're interested in learning more, here are the airlines offering flexible change policies and our tips for flying during COVID-19
How to book a flexible vacation rental or hotel stay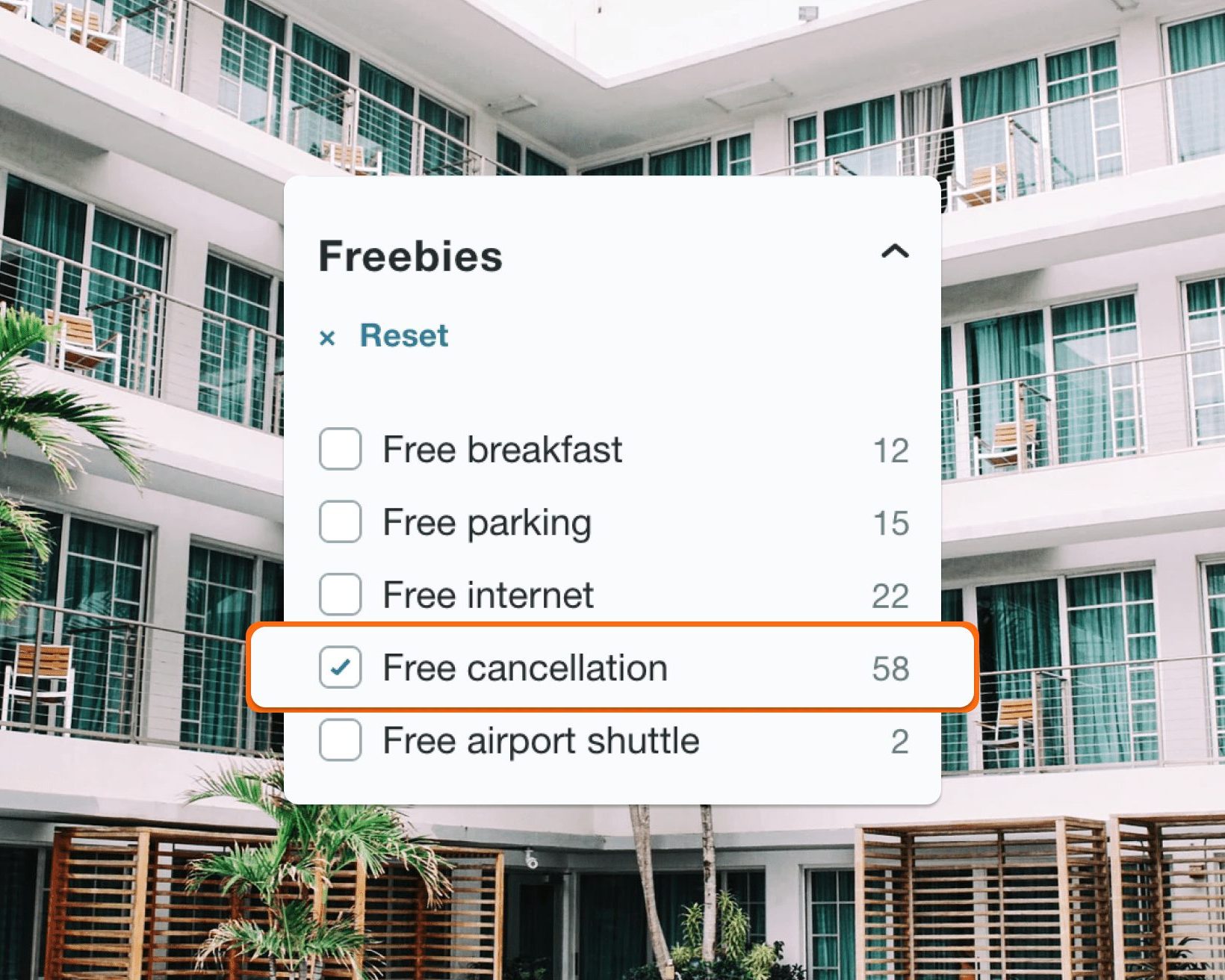 Even before COVID, some of our partners already offered great cancellation policies. And because we know free things (like parking and wifi) can be important when you're looking for a place to stay – you can find our "Free cancellation" filter under "Freebies" when you search. To get there, after you've kicked off a search and are taken to a list of results, go to the drop-down menu underneath the search bar (on the app? Just look for the filters button). One of the first categories that pops up is "Freebies" where you're able to filter by selecting "Free cancellation."
Many major hotel chains have made their cancellation policies public. Take a look at some of those hotel policies and if you're considering accommodation options, here's what to know about staying at a hotel or vacation rental during COVID-19.
How to book a flexible car rental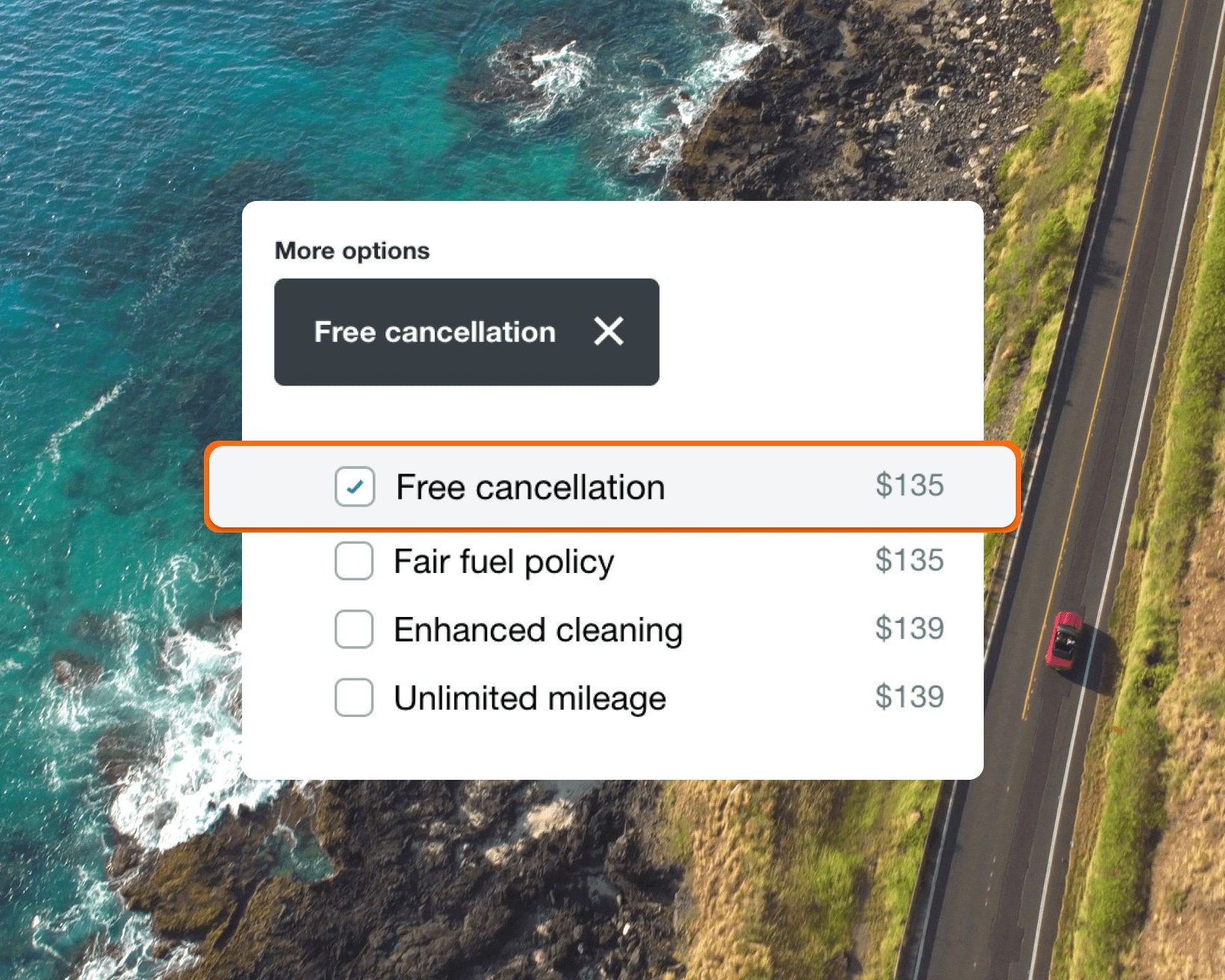 Rental car agencies have a similar history to hotels and vacation homes as offering varying cancellation policies even before the pandemic. To find our flexible options, do a rental car search and, once you're looking at your search results, you'll see the category "Policies" show up as a filter under the search bar (or use the filters button on our app). Click to see a list of available filters and select "Free cancellation" to only see results with flexible options. You'll be able to read more about each individual policy at the providers page when you select "View Deal," or you can see our list of some of our partners on our COVID-19 and travel guide.
If you're looking for more information on traveling safely, or want to know more about using our Flexible option filters, check out our comprehensive guide on COVID-19 and travel.